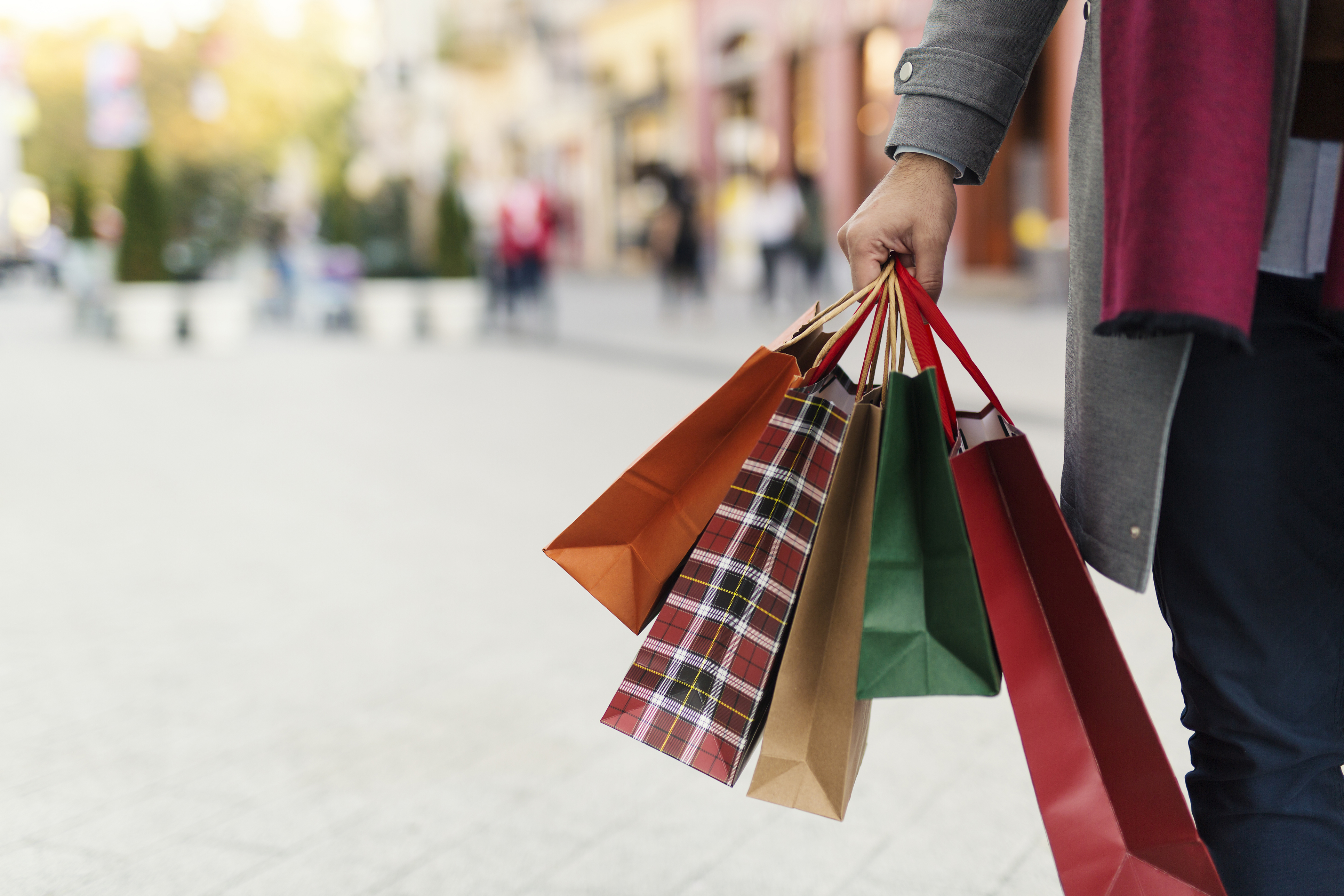 The holiday shopping season is crucial for retailers, presenting both opportunities and challenges. Retailers must be well-prepared and equipped to meet customer demands to ensure success during this bustling period.
In this article, we explore the key elements of a comprehensive holiday readiness checklist while highlighting the role of Deck Commerce OMS in helping retailers stay prepared for the 2023 holiday season.
Understanding the Challenges of Holiday Retail
The holiday season is an exciting and lucrative time for retailers, but it also comes with challenges that can make or break their success.

By diving deeper into these challenges, we can gain a better understanding of why holiday readiness is crucial for retailers.
Holiday Shopping Season Expansion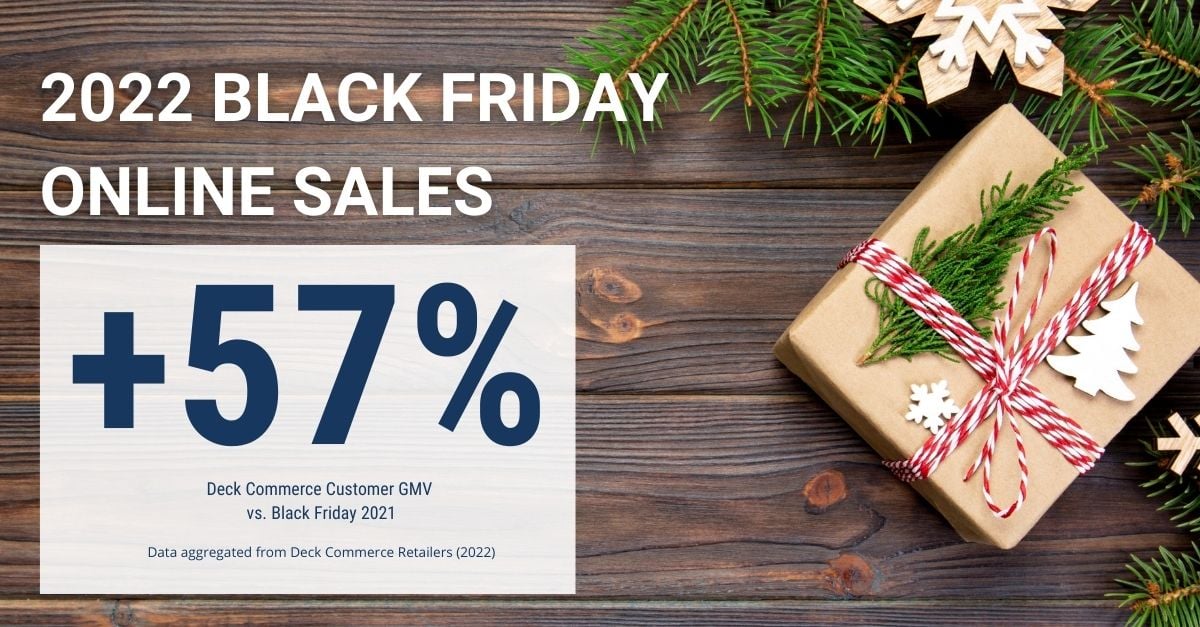 The typical holiday shopping season has undergone a significant expansion in recent years. Gone are the days when holiday shopping would kick off right after Thanksgiving. In today's retail landscape, the holiday season has been pushed up significantly, with a growing number of shoppers starting their hunt for deals well before the week of Thanksgiving.
According to recent statistics, around 40% of shoppers now believe that Black Friday sales begin before the traditional timeframe of Thanksgiving week. This shift in consumer behavior has prompted retailers to adjust their strategies and extend their promotional offers to capture early shoppers.
Furthermore, the demand during the holiday season has skyrocketed. Deck Commerce customers experienced a remarkable 57% increase in order volume last year compared to the previous year. This surge in online shopping activity reflects consumers' evolving habits, who increasingly turn to e-commerce for their holiday purchases.
With the holiday shopping season expanding and customer expectations continually evolving, retailers must adapt and prioritize holiday readiness to meet the demands of this extended period.
Inventory Management Complexities
Accurate Holiday inventory management becomes more challenging during the holiday season due to fluctuating demand patterns.

Retailers must forecast demand accurately and ensure optimal stock levels across various channels, such as brick-and-mortar stores, e-commerce platforms, and marketplaces.

Failure to do so can result in stockouts, missed sales opportunities, or excess inventory that ties up capital.
Automated inventory management systems can alleviate these pain points and ensure you never lose a sale due to inventory issues.
Operational Bottleneck & Fulfillment Challenges
The surge in order volumes during the holidays can strain existing systems, processes, and fulfillment workflows.

Retailers may encounter overwhelmed fulfillment centers making picking, packing, and shipping orders on time difficult, leading to delays, errors, and dissatisfied customers.

Managing increased demand while maintaining operational efficiency requires streamlined processes and scalable infrastructure.
Demand for Streamlined Order Management
Efficient order management ensures smooth fulfillment and a positive customer experience.
However, during the holiday season, retailers may face challenges in consolidating orders from multiple sales channels, coordinating inventory allocation, and managing returns or exchanges promptly.
Manual or disjointed systems can lead to errors, delays, and frustrated customers.
Retailers must address these challenges to thrive during the holiday season and maintain a competitive edge. Implementing a comprehensive holiday readiness strategy can help overcome these obstacles, ensure a seamless customer experience, and drive sales and profitability.
Support of Various Payment Options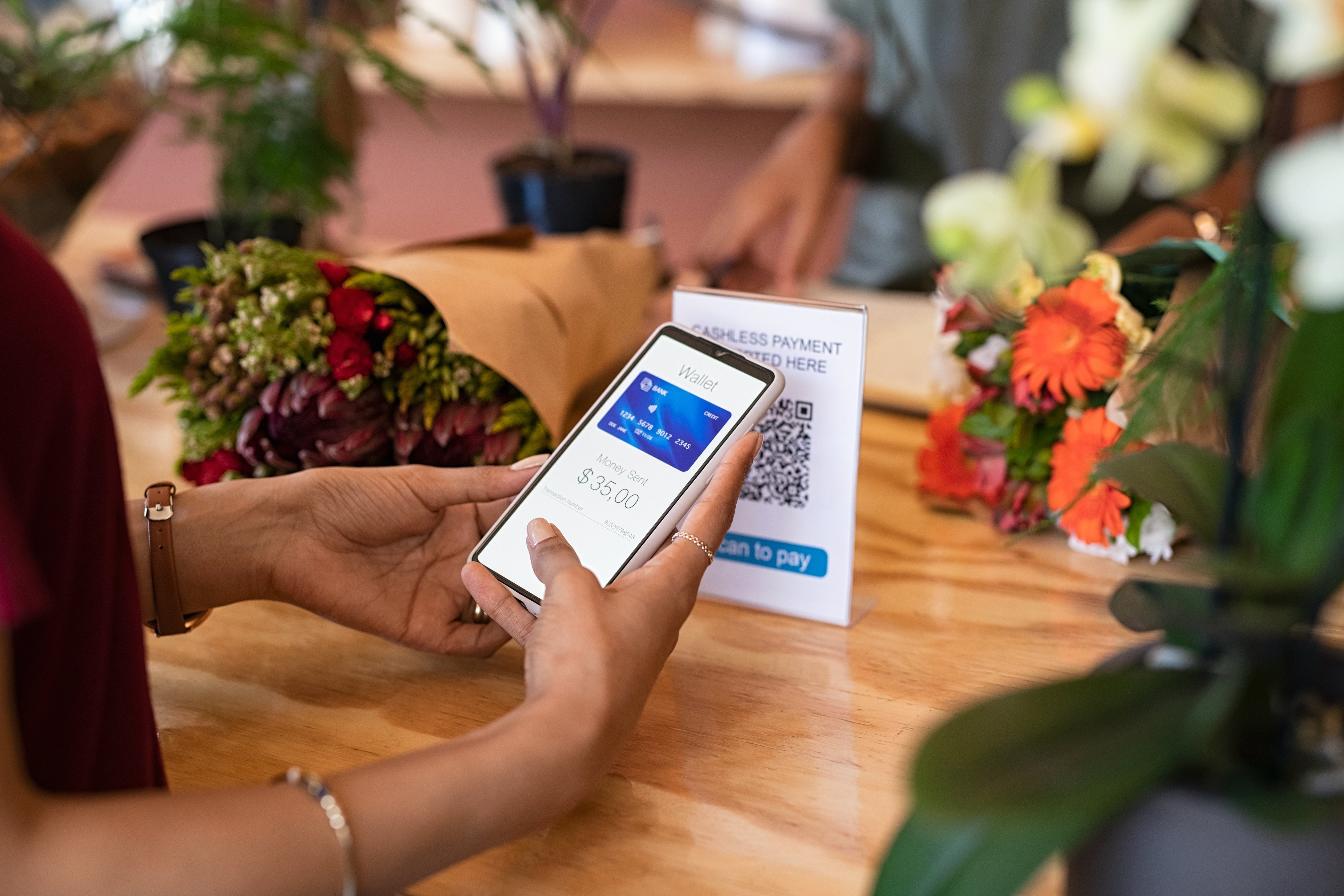 Buyers today expect a wide range of payment options during their shopping experience.
Additional payment methods = additional convenience.

Offering multiple payment options can significantly impact various aspects of the customer journey, resulting in better outcomes for retailers.

Here's why offering multiple payment options leads to better conversions, lower cart abandonment rates, and an enhanced customer experience:
Increased Convenience & Flexibility:

Multiple payment options allow customers to choose the best method for their preferences and circumstances —whether that's via credit card, digital wallet or buy now, pay later—helping to curate an ideal customer experience.
Enhanced Customer Trust & Confidence: When shoppers see familiar and secure payment methods, they feel more comfortable completing their transactions. More comfortable customers = higher conversion rates.
Improved Conversion Rates: Customers may abandon their carts if their preferred payment method is unavailable. By offering diverse payment options, retailers can cater to individual preferences, reducing friction and increasing the likelihood of customers completing their purchases.
Reduced Cart Abandonment: Customers who encounter a lack of their preferred payment method during checkout may abandon their carts and seek alternatives elsewhere. By offering multiple payment options, retailers can mitigate this issue and reduce cart abandonment rates, improving overall sales and revenue.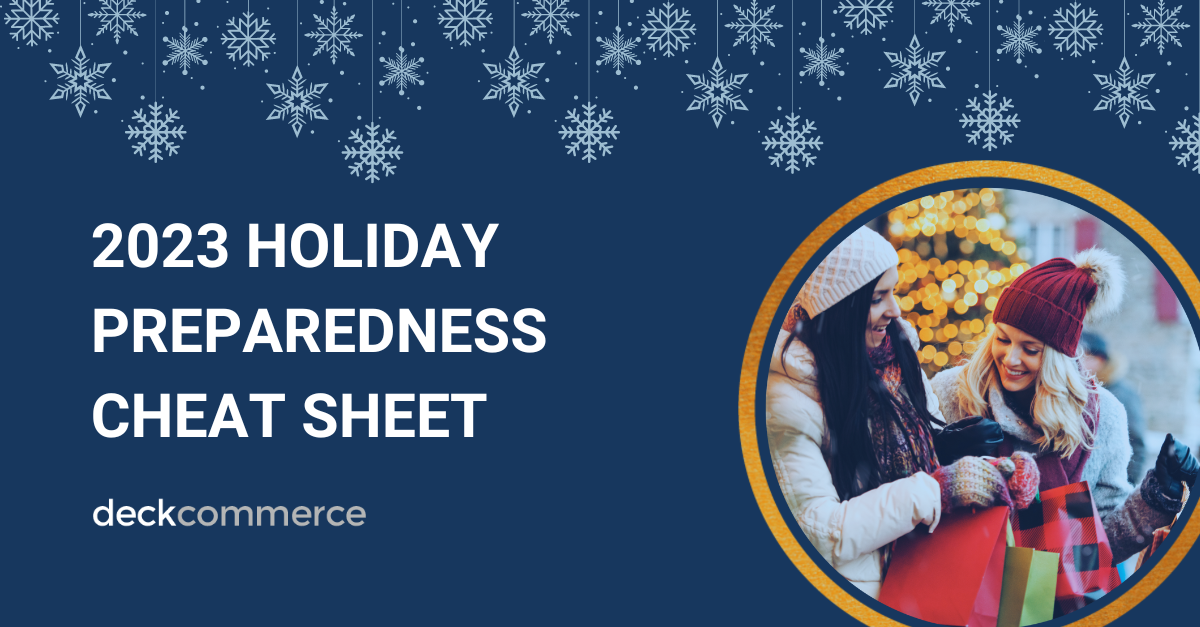 5 Key Components of Retail eCommerce Holiday Readiness
Achieving holiday readiness requires careful planning and execution across various critical components.
Let's delve into the key areas retailers must focus on to ensure a successful and seamless holiday season.
1.) eCommerce Holiday Inventory Planning & Forecasting
Accurate inventory planning and forecasting lay the foundation for a well-prepared holiday season.

Retailers should analyze historical data, market trends, and customer insights to anticipate demand accurately. Leveraging advanced demand forecasting tools and collaborating with suppliers and partners can provide valuable inputs for inventory projections.

By aligning inventory levels with expected demand, retailers can minimize stockouts, avoid excess inventory, and optimize revenue potential.
2.) Order Management & Fulfillment
Efficient order management is crucial during the holiday season, when order volumes skyrocket.

Retailers should adopt a centralized order management system, like Deck Commerce OMS, to streamline and automate order processing workflows. This includes order capture, transaction processing, inventory allocation, and fulfillment orchestration.

By automating these tasks, retailers can minimize errors, reduce fulfillment time, and deliver exceptional customer experiences. Real-time visibility into order statuses and inventory levels ensures accurate order promises and efficient inventory allocation.
3.) Omnichannel Readiness
In today's retail landscape, offering a seamless omnichannel experience is paramount. Retailers must integrate their online and offline channels, creating a cohesive customer shopping journey.

This involves optimizing inventory availability across all channels, whether that's enabling customers to purchase items online and pick them up in-store (BOPIS), facilitating ship-from-store options, or leveraging inventory via marketplace selling channels.

By breaking down channel silos, retailers can maximize sales potential, reduce stock imbalances, and provide customers with the flexibility and convenience they seek during the holiday season.
4.) Customer Experience & Support
Delighting customers is crucial for building loyalty and driving repeat business. Retailers should focus on delivering exceptional customer experiences throughout the entire shopping journey.
This includes:
Personalized product recommendations
Optimized website and mobile experiences
Proactive & responsive customer support
Transparent and timely communication
Implementing automated notifications and order tracking capabilities keeps customers informed about their order status and any potential delays. Additionally, offering hassle-free returns and exchanges demonstrates a commitment to customer satisfaction and fosters long-term loyalty.
5.) Performance Monitoring & Analytics
Data-driven decision-making is a key driver of success during the holiday season.

Retailers should closely monitor key performance indicators (KPIs) such as sales, conversion rates, average order value, and inventory turnover.

By analyzing these metrics in real time, retailers can identify trends, spot areas of improvement, and make informed decisions to optimize operations.

Advanced analytics tools enable retailers to gain insights into customer behavior, identify popular products, and fine-tune pricing and promotions strategies.

Implementing a comprehensive holiday readiness strategy that encompasses these areas helps retailers capitalize on the revenue potential of the holidays while building a strong foundation for future growth.
Conquer Holiday Sales With Deck Commerce OMS: The Holiday Readiness Solution for Retailers & eCommerce Businesses
Having the right tools and technologies in place is essential for retailers to meet the demands of the busiest shopping season.

Let's explore in-depth how Deck Commerce OMS capabilities exceed traditional inventory management software as retailers' ultimate holiday readiness solution.
Seamless Order Management & Fulfillment
Deck Commerce OMS provides retailers with a centralized platform to streamline and automate the entire order management process.

Retailers can efficiently process and fulfill orders across multiple channels, from order capture to fulfillment.
With automated workflows and order routing capabilities, retailers can eliminate manual errors, reduce processing time, and ensure accurate and timely order fulfillment. End-to-end inventory visibility allows for optimal inventory allocation and prevents overselling, ensuring a seamless customer experience.
Powers Omnichannel Fulfillment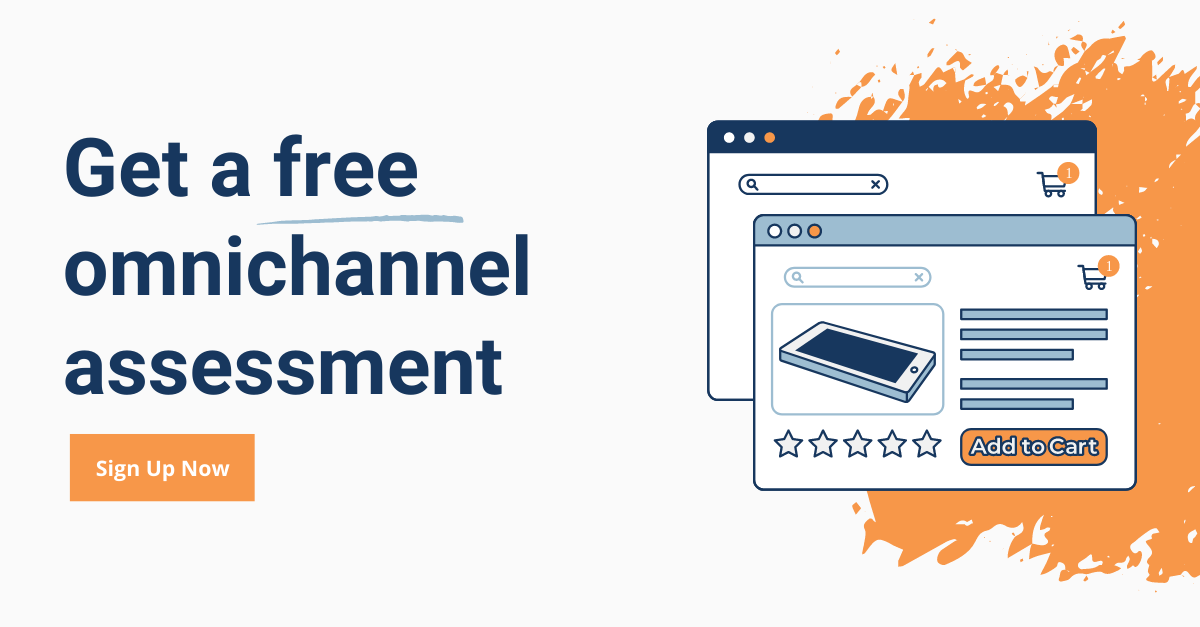 Customers expect seamless experiences across various channels, whether they are shopping online, visiting physical stores, or combining both.

An Order Management System (OMS) is pivotal in powering omnichannel fulfillment strategies.
Real-Time Inventory Visibility & Allocation
One of the critical challenges during the holiday season is managing inventory across multiple channels. Deck Commerce OMS provides retailers with real-time visibility into inventory levels, regardless of location or channel.

This enables accurate inventory tracking and allocation, allowing retailers to fulfill orders from the most suitable location, whether it's a distribution center, a brick-and-mortar store, or a partner warehouse.

Optimized inventory allocation minimizes stockouts, maximizes sales potential, and improves overall operational efficiency.
Automated Workflows and Order Routing
Automates workflows and order routing based on predefined business rules, ensuring efficient and accurate order processing.

Retailers can set up rules for order prioritization, inventory allocation, and fulfillment, reducing the need for manual intervention. The system intelligently routes orders to the most appropriate fulfillment location, optimizing shipping costs and delivery times.

With the ability to handle complex order orchestration, including split shipments or order consolidation, Deck Commerce OMS streamlines operations and enhances the overall customer experience.
Proactive Order Updates
The system supports automated notifications and order tracking, informing customers about their order status and delivery updates. Personalized experiences and seamless communication contribute to customer satisfaction, fostering loyalty and increasing the likelihood of repeat business.
Quick & Efficient Onboarding
When implementing a new order management system for holiday readiness, the time it takes to get up and running can significantly impact a retailer's preparedness.
In comparison to competitors like Fluent Commerce, Kibo Order Management, and Salesforce Order Management, Deck Commerce OMS offers a quick and seamless onboarding process, ensuring retailers can be ready for the holiday season in no time.
Conclusion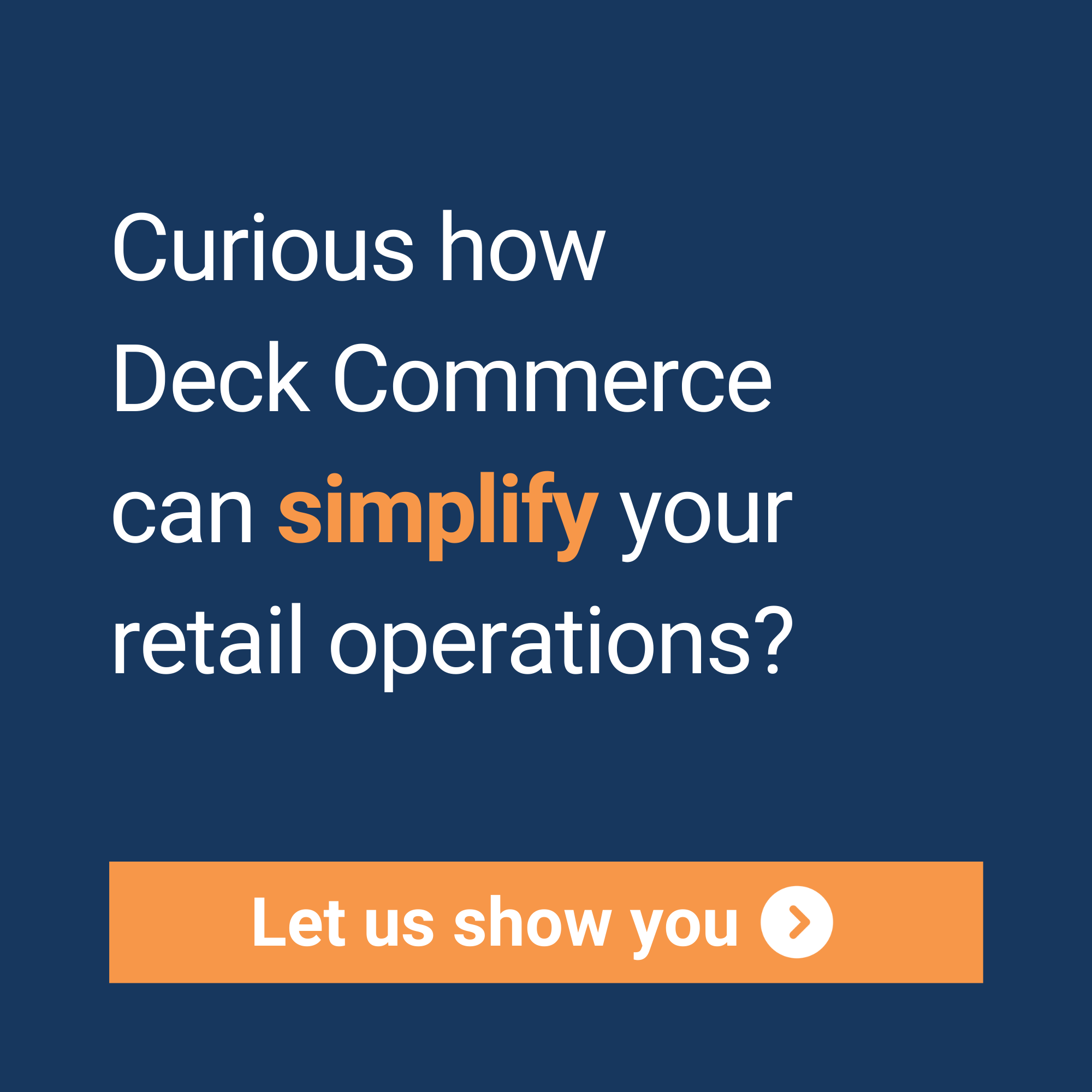 As the holiday season approaches, retailers must prioritize holiday readiness to capitalize on its opportunities. To help retailers kickstart their holiday readiness journey, we have created a downloadable Holiday Readiness Checklist.

This checklist covers eight order management best practices brands can implement now to ensure a smooth holiday season.

Download the Holiday Readiness Checklist here and make this your most successful holiday season yet!