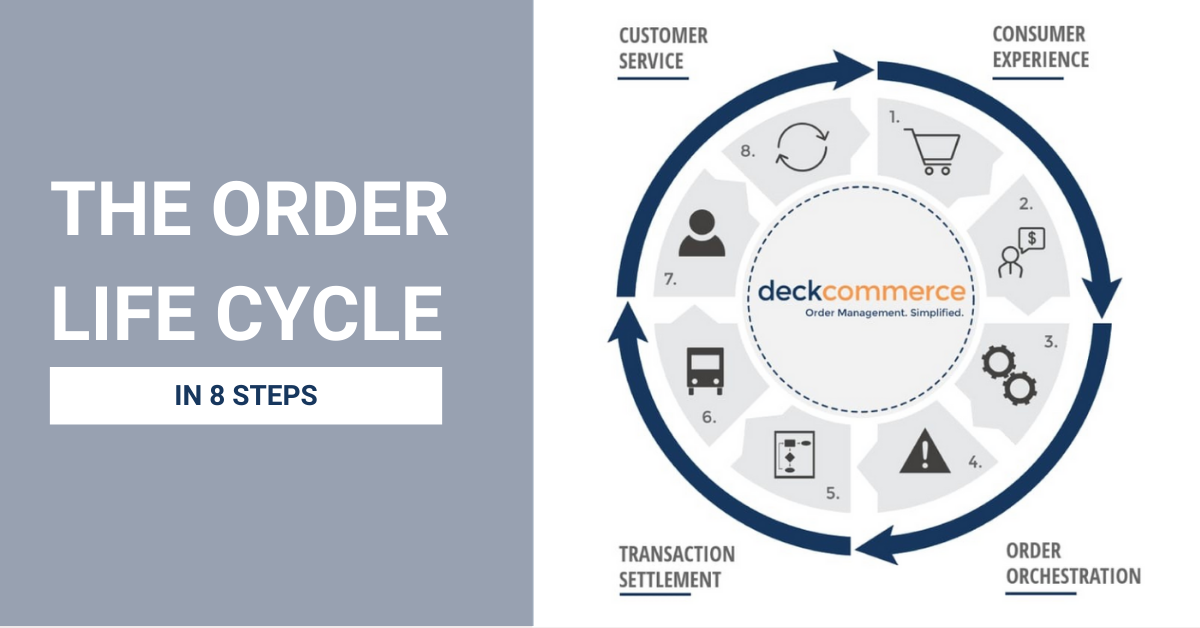 From clicking "add to cart" to processing a return, order management software (OMS) handles critical, behind-the-scene operations of your customer shopping experience.
Order Management from Start to Finish
Since customer experience is a driving force for success in the competitive retail space, auditing your order management life cycle — to make sure it achieves both customer experience and business operational goals — is a must.
What's most important when reviewing an order life cycle?
An order management solution must support an order throughout its entire life cycle and create a seamless experience for business users, like customer service representatives, and consumers alike. We identified 8 critical order management touch points from the initial consumer experience to customer service interactions.
These touch points should be reviewed for both operational efficiency and customer experience on a regular basis. If your business supports omnichannel purchases, remember to review the order management life cycle for orders fulfilled across multiple channels (i.e. buy online pick up in store).
---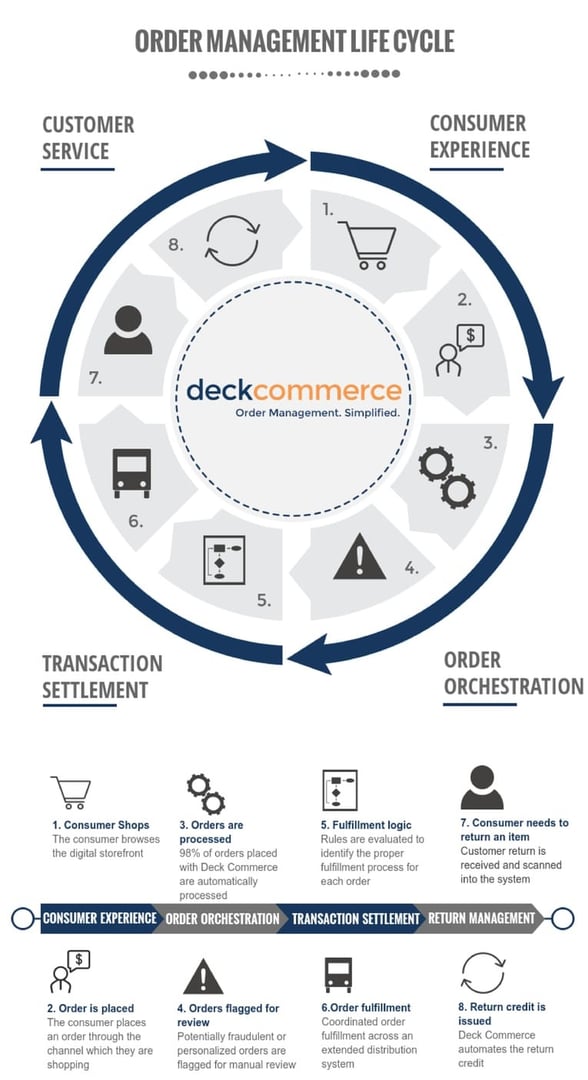 Eight Steps of the Order Lifecycle
Consumer Shops - The consumer browsers the digital storefront.
Order is Placed - The consumer places an order through the channel which they are shopping.
Orders are Processed - 98% of order placed with Deck Commerce are automatically processed.
Orders flagged for review - Potentially fraudulent or personalized orders are flagged for manual review
Fulfillment Logic - Rules are evaluated to identify the proper fulfillment process for each order.
Order Fulfillment - Coordinated order fulfillment across an extended distribution system.
Consumer Needs to Return an Item - Customer return is received and scanned into the system.
Return Credit is Issues - Deck Commerce automates the return credit.
Curious how an Order Management System provides support throughout the full order lifecycle? Read What Every Retailer Needs to Know About Order Management Systems (OMS).