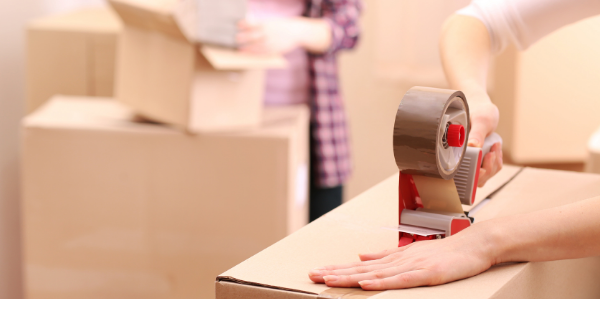 Also called retail fulfillment, "ship from store" is when a merchant packages and mails a customer's order right from their retail store to ensure timely delivery. While it might sound like an obvious final step of order fulfillment, larger brands or those with high volume opt to outsource to a third-party logistics (3PL) solution.
There are pros and cons to a brand fulfilling its ecommerce orders from its store inventory, but the bottom line is that smoothing out an omnichannel order and fulfillment process is now a must. Consumers expect a seamless order experience—and you'll certainly hear from them if something goes awry.
Following a modest 2021 holiday season—accounting for 2020's massive digital shopping growth—Salesforce emphasized the importance of a frictionless online experience: "60% of digital orders will have some tie to brick-and-mortar locations that either help create demand or fulfill orders," reported Caila Schwartz, the CRM platform's director of consumer strategy and insights.
Why would a brand implement ship from store?
What caused this fulfillment model? A number of challenges arose to lead merchants to take order fulfillment into their own hands.
It's COVID's fault
First, as with seemingly everything, COVID. Instead of crickets in brick-and-mortars during lockdown, retailers turned their spaces into distribution centers. While not a new approach for many, store-based fulfillment did prove to be a port in the storm without sales relying on pre-COVID foot traffic.
It's a pivot that might give them a boost post-crisis, having established a process and implemented tools to reach a broader audience, one that's outside its physical radius.
A boom in ecommerce orders
As the global supply chain suffered and consumers couldn't find what they needed overseas—not to mention the price of shipping containers zooming from $2,000 pre-COVID to now $20,000—local economies got a lift from nearby ecommerce orders.
Final mile costs go up
As gas prices increase, so do final mile delivery costs. Yet it's largely out of retailers' control, since last mile delivery is to blame for more than 50% of overall shipping costs. Consumers aren't so keen about seeing that reflected in their shipping costs, though: 63% of digital shoppers dump their carts over the price of shipping.
The good and bad of ship from store
It isn't the right fulfillment option for every retailer. Their challenges will include:
Ability to print shipping labels and mail from the store:

A retailer needs a package scale, printing supplies, and a regular carrier lined up to ensure timely delivery.

Difficult to scale:

As orders increase and business grows (huzzah!), more hires must be made to fulfill these orders, or warehouse space must be secured. A company could quite simply run out of physical space.

Order routing and store inventory visibility:

There's a puzzle to solve, which is finding the closest store that has the item in stock and routing the order to that store for fulfillment. There must be stock insight and confidence in that store's ability to finalize the order. And speaking of that ability …

Staff time to fulfill orders:

Consider an employee's every minute task related to shipping from the store:

accommodate the store's open hours

familiarize themselves with stock

find the item

safely package it

label the package with the customer's shipping address

have a place to store the prepared package

take it to a post office or have a carrier come pick it up

have an ability to communicate with the customer throughout—not to mention a comfort level with the technology used to track this process
All in all, it's a sophisticated system that can't be implemented without considerable forethought.




That being said, there's lots of good for retailers, too:
Moves store inventory:

When a physical location's sales are based on in-store traffic, its reach is limited. Retailers can move more inventory more quickly by reaching a bigger audience online. With that online audience, of course, comes new customers from out of town who need their order shipped to them.

Don't have to store inventory for pick up:

Small store? Not necessarily a problem. Pick up the purchased inventory from the shelf, pack it up, and ship it out.

Turns stores into micro-distribution centers, which helps store revenue:

Even though in-store shopping is back up-and-running, it never completely went anywhere. Salesforce reported

82% of sales

were still in-store at the height of the pandemic. And now brick-and-mortars can add a new role to their LinkedIn profile: distribution center.

Focused on closing the purchase loop:

Some retailers are using retail stores as "dark stores," where they use their retail space solely for fulfillment or BOPIS/Curbside orders.

Reduces final mile costs:

Shipping from a local store decreases transportation costs—a clincher for consumers who value an environmental focus from retailers they purchase from.

Keeps employees busy during slow times:

Is downtime a thing of the past? Maybe. Or maybe retailers are just hustling to capitalize on the new audience they've found online by fulfilling those orders ASAP.

Better control over customer experience:

This benefit is the most important for retailers with a strong brand identity. By taking responsibility for fulfillment, a business can control packaging and shipping supplies (colors, textures, notecards, etc.) and smoothly continue the valued customer experience from start to finish.
2 brands doing ship from store well
Build-a-Bear
The toy retailer went from a siloed channel system to partnering with Deck Commerce on an omnichannel experience—and then, COVID.
But the closures of their brick-and-mortar stores didn't scare off this brand. By pivoting to store fulfillment (in just four weeks), it turned its physical locations into micro-fulfillment centers. This kept Build-a-Bear store associates busy and customers well-stocked in their plush friends.
What started as a pandemic need, morphed into a fulfillment staple. Now with The ShipEngine + Deck Commerce integration, store reps' task of printing labels occurs within the same software system they already know.
New Balance
Despite already being a massive brand, there's always room for improvement. The global shoe retailer's U.S. team looked at how they could fulfill more orders from the store.
As its San Francisco storefront's in-store shoppers dwindled while ecommerce orders shot up, New Balance capitalized on Deck Commerce's ship from store module to turn the SF spot into a micro-distribution center.
It worked in a pinch: This location shipped almost 2,000 orders in the first three weeks.
Is ship from store a winning move for your brand?
Learn more about Deck Commerce and how we can help your business grow with agility.