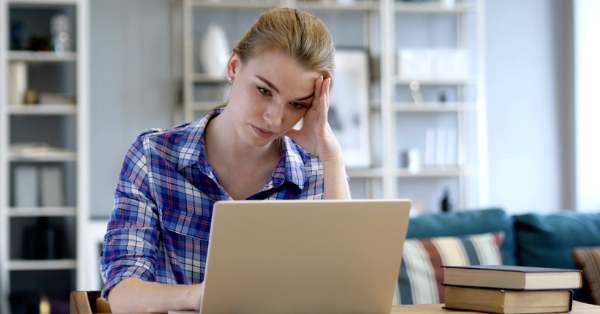 The company-wide goal is a seamless customer experience. Every team, from customer service reps to marketing executives to the VP level, is hyper-focused on creating a smooth journey for your audience. However, there might be friction in your customer experience that you haven't yet recognized.
It's the pits to find out your buyer community might not be having a grand time shopping with you, receiving timely orders, or making returns, but have no fear! If any of these below symptoms resonates with you, we have advice for how to fix them.
What quality CX isn't
Perks. Birthday discounts. Sweepstakes entries.
These are bonuses that can sweeten the pot, but if a brand doesn't already include strong systems that make the journey from shopping to fulfillment feel easy-breezy, then how satisfying is the requisite "Happy birthday!" email really?
The name of the game is logistics, which is possibly the least-sexy name there is. And yet consumers don't want long website load times, radio silence after purchasing, or customer service agents who don't answer their basic question after they've very politely reworded it three times. (But maybe we're just raging from experience.)
If you want to rack up positive social media shoutouts—or simply create a consistent process across all customers and all orders—it's logistics all the way. It might be complicated behind the scenes, but customers shouldn't feel that.
Let's talk through some of the pain points they are feeling and what you can do about it.
(P.S. Lean on powerful tech when/where possible. Retailers need advanced distributed order management that limits manual processing for the maximum benefit of their customers. A win-win, as they say.)
CX problems, and how to fix them
1. Inventory issues
It's no secret the supply chain is a massive pain right now, not to mention exorbitant last-mile costs. To alleviate clogged supply chain issues, U.S. ports are eyeing improvement plans supported by the Infrastructure Investment and Jobs Act's $17 billion in federal funding earmarked for seaports and $241 million in grants from the United States Maritime Administration Port Infrastructure Development Program.
Tough love: as the brand, that's your problem. Customers just want you to deliver their order pronto.
"The effects of the disruption of the supply chain this past year have been felt by business lines and families across the country and the world," said Fitz O'Donnell, senior vice president of operations at St. Louis-based McCarthy Building Cos, said to Construction Dive. "The image of so many ships waiting to call on our ports has served as a collective call to action to develop solutions."
So in the meantime, what can you do when your product is listed as out of stock? How will you let your customers know when backorders will be fulfilled or when the product will be back in stock? Or what if the website says the product is in stock in the store, but when the customer arrives, it isn't?
Prepare to hear some grumbling, that's what.
This is exactly why cross-channel inventory visibility should be integral to your business systems. Retailers need to know what is available where and how to utilize it effectively.
As for what supply issues can mean for the bottom line, take your cue from Target: the retailer's stock dropped 26% after a dismal first-quarter earnings report, due in part to inventory mixups.
2. Unable to pay with multiple payment options
It isn't your business to know why a customer wants to split their payment between two credit cards or between a gift card and a credit card, but it's within your control to make it possible for them.
It's convenient for customers to be able to pay however they want, and what's more, they've come to expect flexibility when it comes to their preferred payment method. You reach a wider audience when you meet them where they are. (Here again is why it's important to collect demographic information about your customer audience.)
"Gen Zers and millennials, for instance, tend to prefer alternative payment methods like in-app purchasing mobile wallets and mobile payments while shoppers from Gen X like to use debit or credit cards," GoDaddy reported.
We know the average cart abandonment rate is 70%, and one of the causes remains mistrust in handing over credit card information. You probably don't want to lose a sale simply because your site can't process a PayPal or mobile payment.
3. Lack of communication about their order
It's a good omen that your customers are passionate about receiving their purchase. "When will it be shipped? Is it on time? Can the order be tracked once shipped? Will this purchase change my life?"
They have questions, and with the robust order management and customer data system you have in place, you have answers. So share 'em! Create triggered emails or texts—customer's preference—about each milestone so they're kept in the loop. Generic shipment tracking emails aren't welcome here: personalized emails in general have a 122% average ROI, so back-end automated email creation efforts aren't wasted.

Via ROI Revolution's Ecommerce Marketing Trends Report: "Personalization is also a key component of marketing for digitally native brands like D2C (direct to consumer) companies, which usually have a swath of first-party data that can be used to create targeted messaging. This opportunity is especially attractive to brands preparing for cookie deprecation. In fact, personalization drives around 25% of a digitally native company's total revenue. For CPG (consumer packaged goods) and brick & mortar, it's closer to 10%."
As with all of our tips, they're in an effort to smooth out and improve the customer experience, yet there's always a win on the brand side: sharing and tracking information like this makes it all the easier to spot inventory trends and notice shipping cost changes so you can continue to proactively satisfy customers.
4. Delayed orders or not getting their order on time
To the world, you may be one person, but to one person, you may be the world.
You've heard this platitude, right? It applies here. (Just go with it.) To you, it's just a pair of shoes. But to the frantic buyer who finally found a pair of breathable, non-pinching kitten heels that match her teal (teal?! really??) bridesmaid dress for her cousin's summer wedding in the humid south in one week's time, these shoes mean everything.
The wrath of a delayed or missing order cannot be underestimated. This customer will be making a phone call (and sending an email and tweeting and Yelping and trying her darndest to reach a real, live human) to find out where in the world her order is. And if that place is not her doorstep, as promised, before she leaves for the airport … well, let's just hope you come through.
"Contrary to popular belief, you don't need two-day shipping to make customers happy," said Nick Malinowski, co-owner of the fulfillment center OTW Shipping. "However, you do need accurate delivery dates. Customers really just want to be confident when they will get the product and not be left guessing."
Firm control over your fulfillment strategy means this pain point isn't a holdup for your brand. This is less of an example of surprising and delighting a customer and more of an example of simply making good on your promises to meet customer expectations. It isn't wildly spectacular but basic honesty.
One more tip from Malinowski: Know the delivery speeds for each of your offered shipping options so you can give customers an expected delivery date instead of a range. "This way the customer doesn't need to guess or calculate when they'll get their order by," he said. "The work is already done for them."
5. Not able to decide how to pick up their item the way they want to
After two years of curbside pickups, some of us just don't want to have to find parking and go inside the store to pick up our online order. (Lazy or luxe?) If you have the staff to support it without straining the team, why shouldn't customers have the option of how exactly to fulfill their purchase?
Many brands already accommodate this expectation by setting aside in-store space for purchased inventory. And then Square and Shopify, for example, let users set fulfillment hours that work for their staffing schedule, so it doesn't have to be all or nothing. Making fulfillment options seem more accessible and feel more controlled by the customer drive home how laid-back and cool you really are.
On the flip side, if it stretches a store's staff or physical capacity to accommodate store pickups, then it isn't worth it! It'll end up causing the customer pain in the end. It might be more emotionally profitable to opt for dropshipping, for example. Customers want choices for how to retrieve their item, but in the end they want a good experience even more.
Ready for the next five ways to meet and exceed your customers' expectations? Read part 2 here.