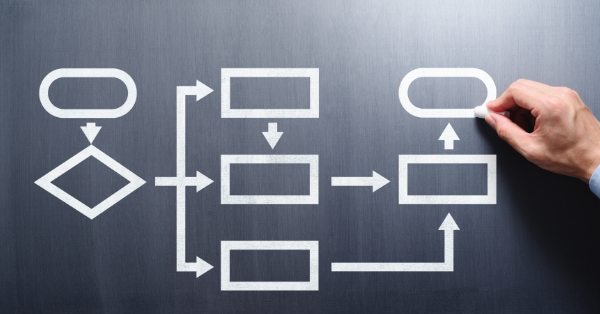 The continued labor shortage coupled with record-breaking ecommerce sales (projected increase of 18% YoY), is driving brands to optimize every process to serve their customers well. Spending time manually processing orders is not only costly and time-consuming but can lead to poor interactions with customers. To create excellent experiences on the front end, retailers need to focus on optimizing (and automating) the experience on the backend.
What is Order Orchestration?
Simply stated, order orchestration is automating the steps to process an order. While it sounds simple, there are a lot of moving pieces and rules involved in getting an order from point A to point B on time and on budget.
How it works: Brands outline how workflow automation can help them achieve their business goals. For example, some questions to ask are:
What determines if an order is "valid

"?

How should orders route for fulfillment – closest location, warehouse first, store first, ship complete?

When should payment be captured?

What information needs to pass from sales channels into the OMS and vice versa?
True dedicated order management systems have standard prebuilt workflows based on industry best practices, so brands don't have to start this process from scratch.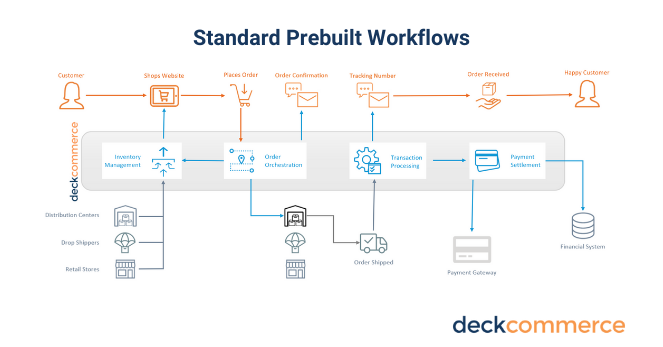 Leveraging Automation to Cut Order Throughput Time
If a retailer is looking to grow or scale their business, the natural first place to start is with automation. What are ways their order management system can help save time and money so employees can focus on improving customer experiences?
Orders typically run through these five steps during order orchestration:
Data validation

–

Check if there are missing SKUs, invalid shipping methods, or any other invalid information on an order to protect retailers from processing orders that passed through with inaccurate data.

Order Grading & Fraud

– Most high-volume retailers rely on their

fraud vendor

to grade orders. In addition to integrating with a fraud vendor, an OMS can also automate simple order grading to ensure no suspicious orders are processed.

Order & Item Workflows

- Retailers can configure item and order

statuses

(

i.e. preorder

,

pending pick up, returned, canceled

)

that trigger transactions, inventory, and fulfillment rules to automate order processing. Plus, it can organize orders into folders for easy visibility.

Fulfillment & Inventory Allocation

- Having a

clear view of inventory across all channels

allows brands to set up fulfillment workflows based on capacity and/or the best location to fulfill the order on time.

Read more

—

> What is Distributed Order Management & When Do Retailers Need It?
Transaction processing

–

Set rules when to

automatically capture payment

and send communication emails

.
Shaving minutes or seconds off each order processed may not sound like a lot of time savings, but when a brand is processing thousands of orders each day, those minutes and seconds add up to serious cost savings.
Customer Experiences Unlocked with Order Orchestration
Order orchestration is a must-have for high-volume retailers to create the ideal customer experience. With the right workflow automation in place, brands can stay one step ahead of their competition by building unique and compelling shopping experiences. Here are a few of those key experiences that are made possible through order orchestration.
Grace periods, Schedule Delivery Date, & Subscriptions
Consumers value options—whether that's selecting their own delivery date, setting up a recurring subscription, or having the option to change their mind on a purchase. Delayed fulfillment workflows in their OMS gives brands the ability to offer consumers flexible options—saving the retailer money and resulting in a loyal and happy customer.
Discounts
Sixty-six percent of consumers say that a BOGO (buy-one-get-one) deal is their favorite kind of discount, and 93% of consumers say they've made a BOGO purchase at least once. Discounts can be a powerful conversion tool—whether brands are running VIP promotions, free shipping, or the coveted BOGO—but the execution can be tricky without the right tools in place. An OMS can automatically apply those discounts not only on the front end but also ensure they are pro-rated on the backend in case an item is returned or canceled.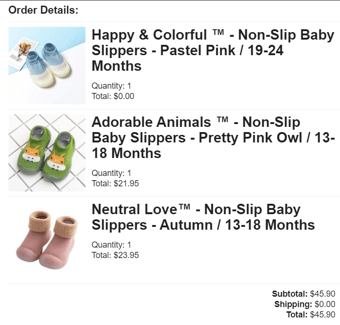 Sets, Kits, & Bundles
Offering product bundles has become more and more popular. Retailers can use bundles or kits to package slow-moving products with best sellers, increase product awareness, or increase average order value. Some retailers are even offering a "build your own" set so consumers can get exactly the products they want at a bundled price.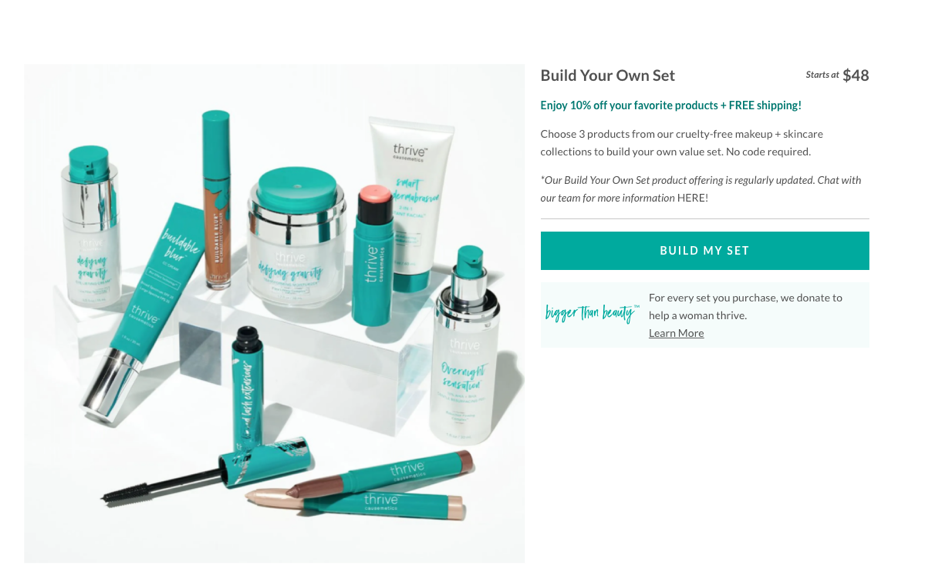 While a great marketing tool, product kits and bundles can be a logistical nightmare if not set up correctly. Should these items always be sold together? What can be sold or returned separately? Where should the inventory be housed?
An OMS can power workflows for even the most complex scenarios including sets, kits, and bundles. Brands can set up specific rules for product bundles to treat them differently than individual products, so both the backend business requirements and customer experience work together. For example, retailers can require that all products in a bundle be returned to receive a refund or credit and send the information needed to communicate this information to the customer.
Preorders & Backorders
Build a queue of customers (and lock in revenue) by accepting preorders and backorders on items that currently don't have inventory in stock. Retailers can set up automation in their OMS to process orders as they arrive back in stock, display estimated in-stock date on the website, and notify customers of shipment updates or delays.
Another important factor for preorder and backorder workflows is payment timing. An OMS can automatically trigger API calls to the payment provider to indicate if authorizations should be reversed for products that haven't shipped yet and then reauthorize the payment and capture before shipping occurs. This ensures customers aren't charged for a product that hasn't been shipped and ensures retailers don't lose money if the payment is declined by the time the product is ready to ship. All this can happen automatically without a single person intervening.
Flexible Returns
Returns are inevitable, but they don't have to be cumbersome. With an OMS, retailers can offer a customer-initiated returns process that provides a great experience for the consumer and eliminates or significantly limits intervention from the customer service team for returns.
On the front end, an OMS can automatically trigger shipping labels for customers to print at home or send automated emails to notify when their item was returned and processed. On the backend, an OMS works with a retailer's warehouse management system (WMS) to cut down the time spent locating and updating an order from minutes to milliseconds as order details and statuses are kept up to date throughout the entire order lifecycle.

Summary
In this increasingly demanding retail landscape, brands need to rely more than ever on automation to keep their consumers happy. Retailers should lean on their order management systems to help them optimize the entire order lifecycle from storefront to front door.