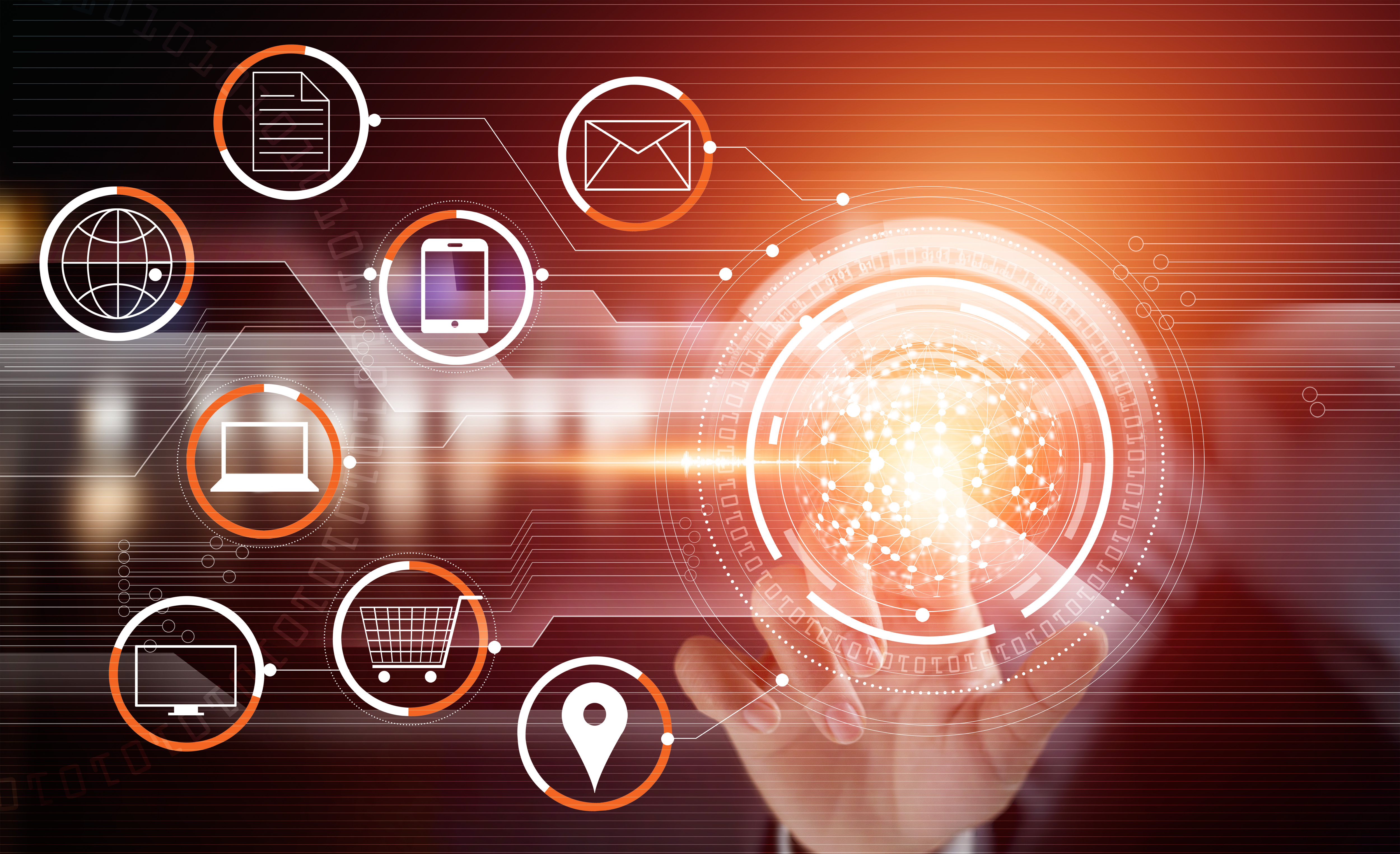 In today's eCommerce environment, retailers are often selling across multiple sales channels and brick-and-mortar stores. Between your website's online store, mobile app, online marketplace, and multi-sales channels, it can be a challenge to keep everything in sync and working seamlessly.
In 2022, eCommerce sales are forecast to add up to more than $1 trillion for the first time — two years ahead of schedule. Pre-pandemic, analysts didn't expect eCommerce sales to pass the trillion-dollar mark until 2024.
Sellers need a robust order management system to handle the growing volume, especially in omnichannel retail. With the right omnichannel eCommerce platform, however, you can consolidate all of your inventory and fulfillment. This allows shoppers to buy on any of your eCommerce platforms and return from anywhere. An order management system (OMS) also lets you fulfill from anywhere.
Here are some of the unique benefits you get from omnichannel eCommerce solutions.
Cross-Channel Inventory Allocation and Visibility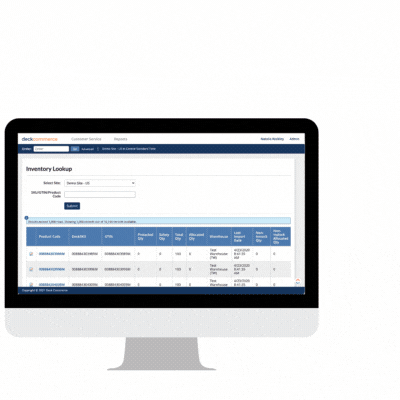 Using omnichannel eCommerce software, you can consolidate and automate operations across multi-channel stores to create a more streamlined and efficient workflow. This is especially important when it comes to inventory management.
You need to keep inventory in sync in real time across all of your online and offline sales channels. Failing to do so can cause stockouts, backorders, and overselling — all of which lead to customer frustration and lost sales opportunities.
Other inventory management benefits include:
Updated inventory for every channel

Inventory allocation to specific channels

Safety stock down to the SKU level

Set automated preorder and backorder quantities
Omnichannel inventory management is crucial to profitability. According to McKinsey, reducing your stockouts and overstocks can lower inventory costs by as much as 10%.
Management of All Fulfillment Locations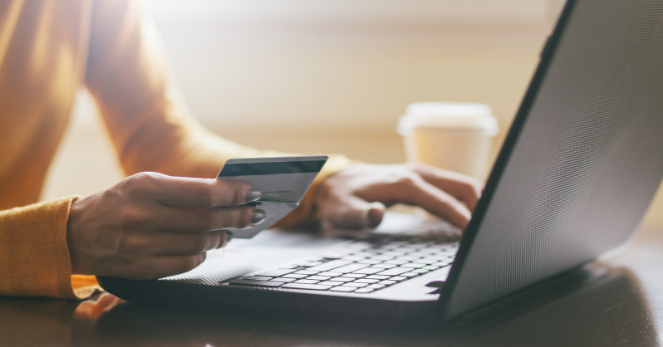 Another big benefit of omnichannel eCommerce software is that you can handle the order fulfillment no matter which method shoppers choose, including:
Reserve online, pickup in-store (ROPIS)

Buy online, ship from store (BOSS)

Buy online return in store (BORIS)

Drop shipping
Strategic Routing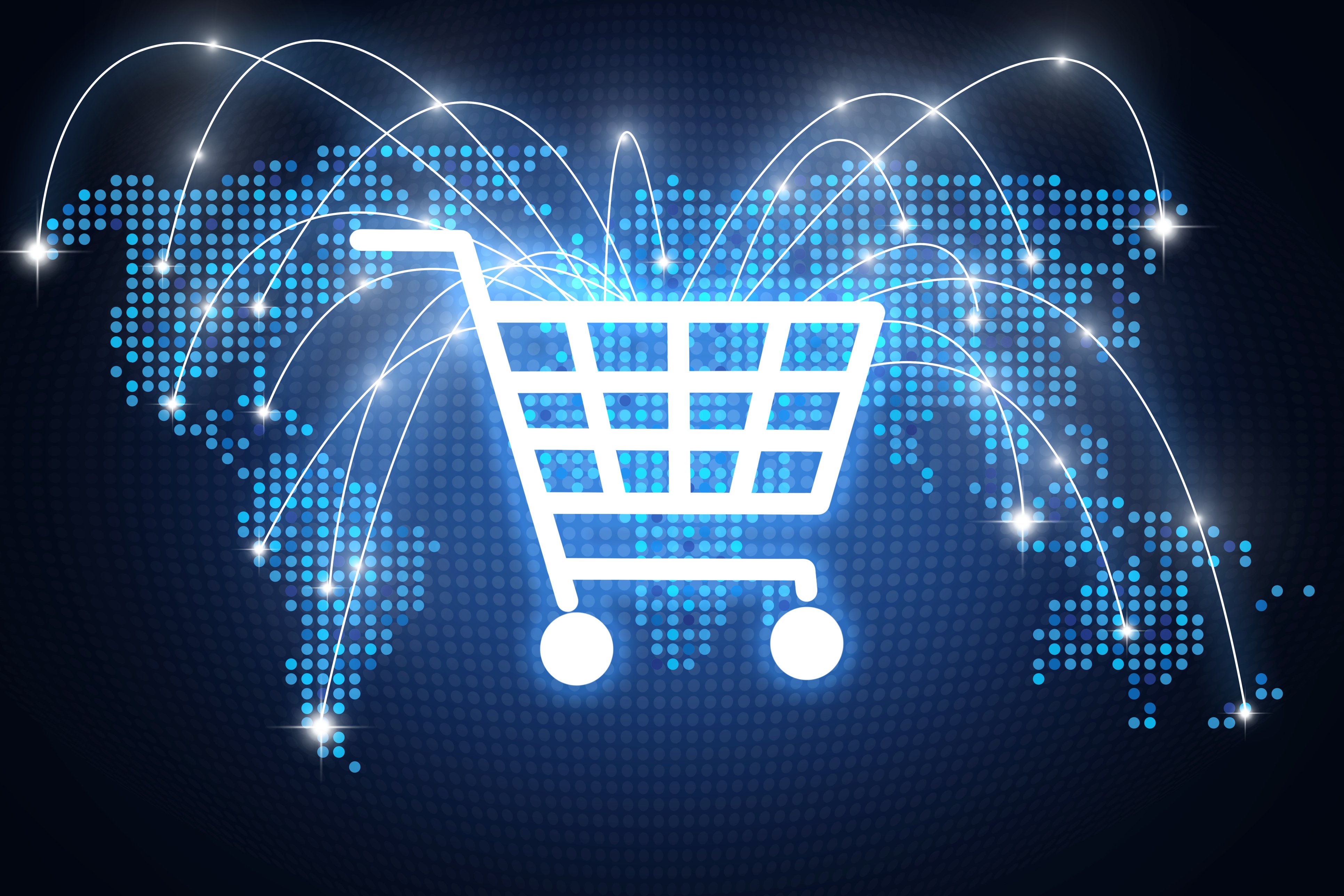 The best omnichannel fulfillment systems will provide strategic routing to ensure orders are fulfilled in the most cost-efficient manner. Your OMS will evaluate all shipping options and select the best solution. This allows more diverse shipping channels and can accommodate multiple warehouses, distribution centers, and store shipping options automatically.
Strategic routing takes into account more than just shipping from the closest location. It also evaluates capacity, priorities, contractual obligations, and other cost-savings rules.
Consolidated Customer Support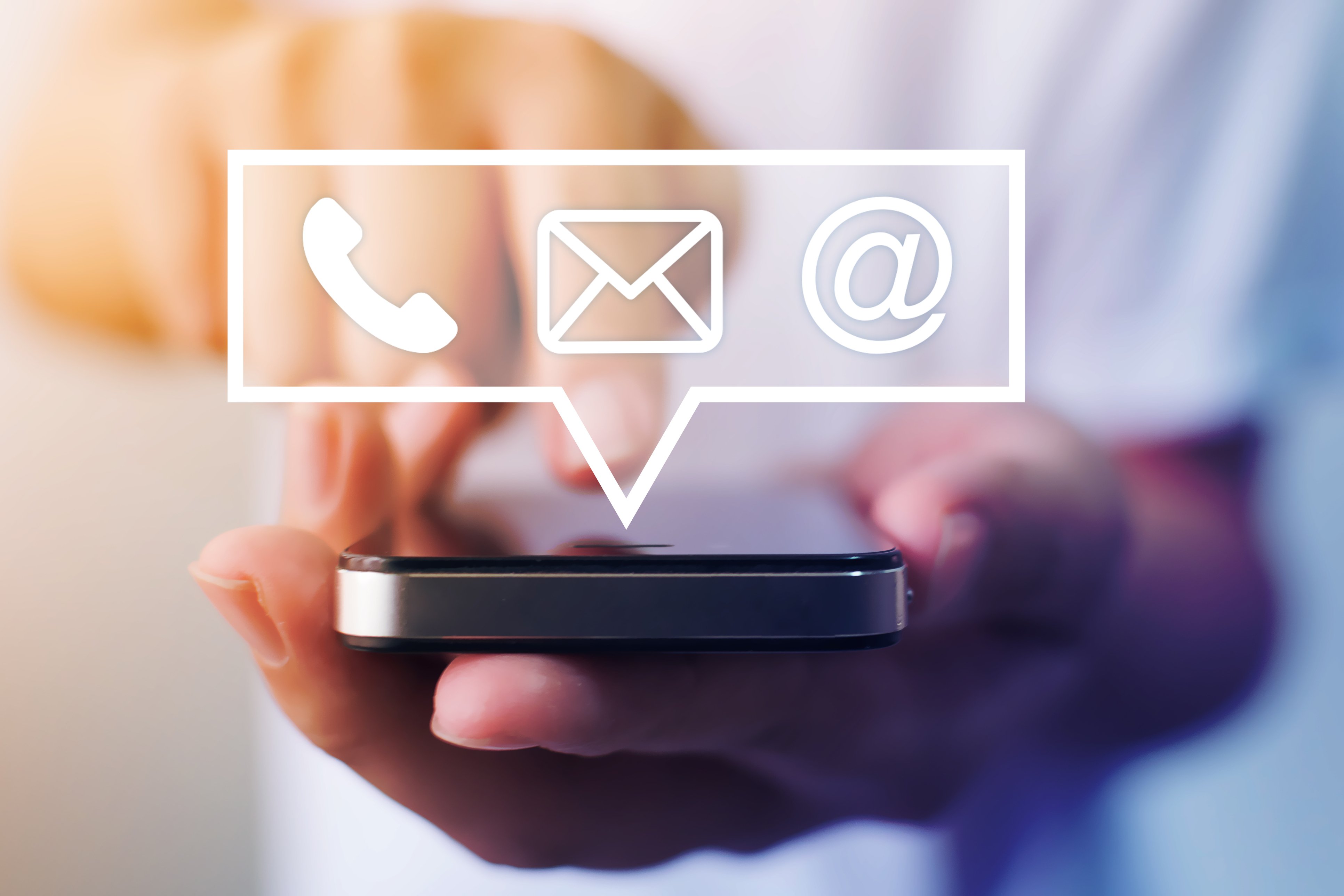 An omnichannel OMS will also connect all of your channels into a consolidated view, recording every touchpoint across every channel. This provides the information customer support teams need to provide a seamless experience for customers. With all the information on one platform, your support teams can provide a better customer experience.
You can also automate many customer support functions, such as self-service returns, to save time and money.
Automation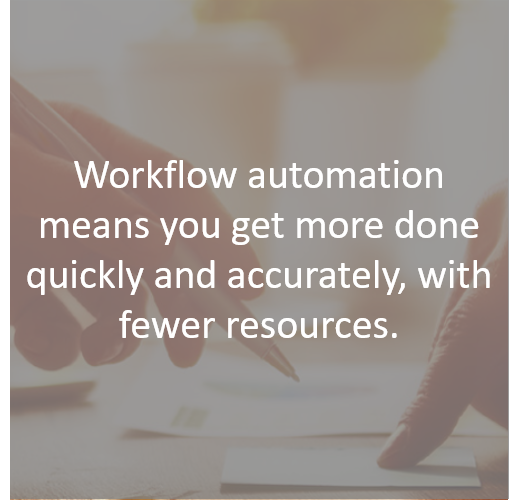 Robust automation tools allow you to systematically reduce workloads and control costs. McKinsey research shows that streamlining transactional work can dramatically boost productivity.
Automation also saves money.
When you add together processing, labor costs, holding costs, shipping, returns, and errors, the average cost to fulfill an order can run as high as 70% of the average order value. Even small improvements in the workflow can yield big results. The right OMS can automate as much as 98% of the order process, resulting in faster order fulfillment cycle time and significant cost savings.
Business Intelligence and Analysis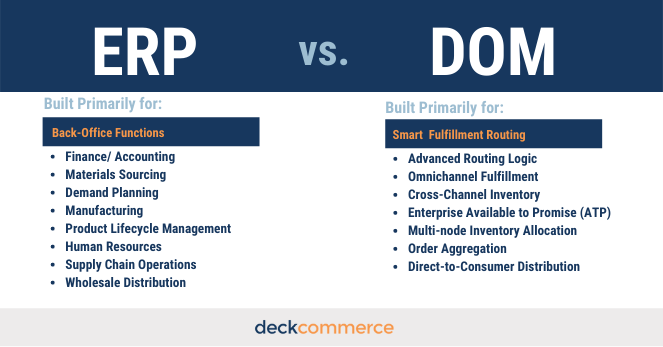 Another benefit of omnichannel eCommerce solutions is the deep analytics you can generate. This allows you to dig into the details of how your systems are performing to find additional ways to optimize your supply chain and fulfillment at each step.
For example, you can monitor and measure KPIs such as:
Sales by month

Average order value

Return rate

Order/sales by day

Orders by location
Monitoring key metrics allows you to continually look for efficiencies and optimize processes.
Additional Strategic Benefits of Using an Omnichannel eCommerce Platform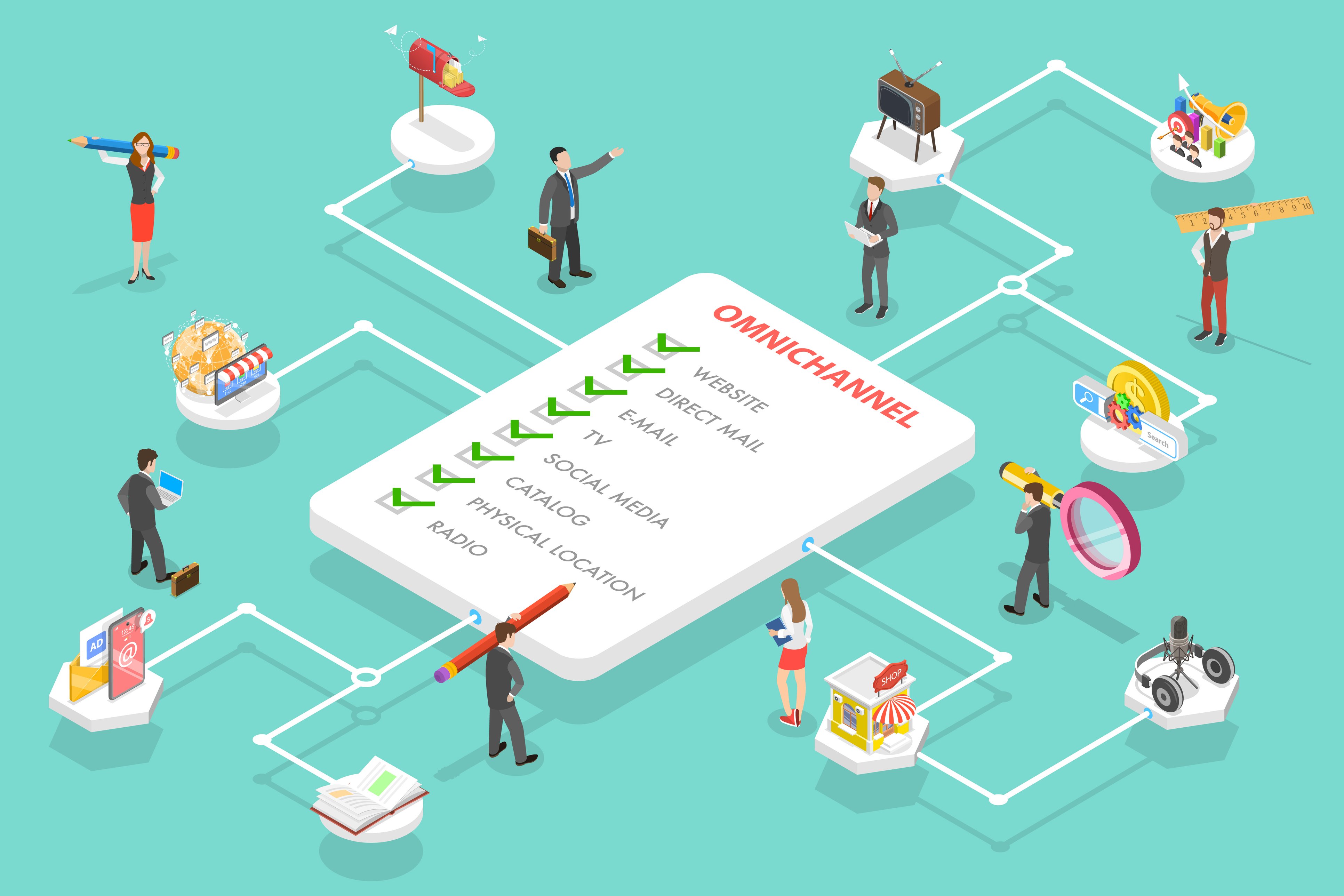 A study by Harvard Business Review showed just how consumer behavior has changed. They found that:
Only 7% of shoppers were online only

Only 20% of shoppers were in-store only
That means the remaining 73% used multiple channels when shopping. Today, an omnichannel approach is not optional. It's essential.
When eCommerce retailers provide customers with a seamless experience across multiple channels, they benefit in several ways.
Reduced Friction
Any time customers encounter a "friction point" in the sales process, frustrations grow. So, if they contact customer support about an order and have to repeat information, or support teams don't have access to the customer's information, it creates friction. When frustration levels are high enough, sales are lost and customers leave.
A seamless experience, regardless of the channel or location, reduces friction and engenders loyalty.
Keeps Everything in Sync
Few things are more frustrating for shoppers and sellers, like when a customer wants to buy something, but it's out of stock. Not only does the retailer miss a sale, but customers may go directly to a competitor to buy.
An OMS keeps everything in sync across all of your sales channels so you get an accurate inventory count. Using recommended safety stock levels, preset reorder points, and strategic inventory allocation, you can reduce stockouts.
Lower Labor and Shipping Costs
Optimizing inventory and automating processes delivers significant savings. Retailers can either do more with less staffing or reallocate resources to other areas of the business.
Strategic routing minimizes shipping costs. An OMS always finds the cheapest way to deliver an order to a customer within the promised delivery time. Also, by moving some of the fulfillment to in-store staff, workloads for warehouse employees can be reduced.
One unique benefit of omnichannel OMS solutions is the ability to simplify and manage complex orders. Using a customized rules engine, an OMS can automate fulfillment of orders such as:
Bundling and kitting

Personalizing packaging or messaging

Selling digital products

Managing grace periods
Revenue Growth
Of course, the bottom line is…the bottom line. An omnichannel strategy provides a better customer experience and also streamlines your inventory management and order fulfillment strategy. This helps control costs while creating more robust revenue growth.
The Best Order Management Solution for eCommerce
The right OMS can automate order processes, increase inventory visibility, and deliver better customer experiences.
Deck Commerce is the leading omnichannel eCommerce order management system (OMS) that delivers all of these benefits and more. Learn more about how Deck Commerce can streamline your operation and reduce your costs by requesting a demo today.