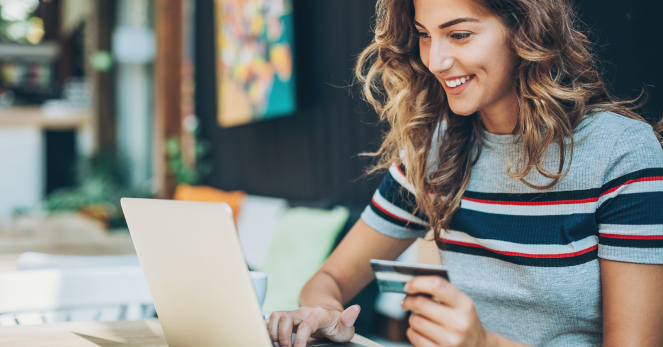 Did you know the average retention rate for retailers with an excellent omnichannel and unified commerce strategy is 89%? Compare that to the 33% retention rate for those brands without a strong omnichannel strategy and it's clear why so many brands are investing in creating unified commerce experiences.
What is unified commerce? How does an omnichannel strategy impact brand experience? And how should brands leverage their technology stack to build these amazing customer experiences?
In this article we'll walk through how (and why) brands are building a cohesive unified commerce strategy.
What are unified commerce experiences?
Unified commerce (otherwise known as omnichannel) crafts seamless shopping experiences regardless of channel—online or physical. Consumers have been trained by the Amazon effect and now expect other direct-to-consumer brands to follow suit.
Here are a few ways brands can create unified commerce experiences:
Optimize Inventory. This includes showing shoppers what items are available at their local store and ensuring inventory quantities are always updated and allocated correctly. (No brand wants the dreaded "out of stock" message when there's plenty of inventory at another location).
Convenient omnichannel fulfillment options. Over 30% of shoppers in 2022 picked their online order up in stores and that number continues to grow as shipping costs increase. By offering fulfillment options such as Buy Online Pick Up in Store (BOPIS), Curbside Pickup, Buy Online Return in Store (BORIS) or Ship to Store, brands are not only pleasing their customers, but also helping their bottom line.
Transparent Delivery Dates. Displaying the estimated delivery date on your website gives the shopper more information to help encourage them to click the "buy" button.
Endless Aisle. Even with the unprecedented rise of ecommerce, over 55% of consumers still like shopping in a physical store. By leveraging your online inventory in-store via an app or in-store kiosks, brands can turn browsers into buyers by purchasing out-of-stock in store items from online inventory.
Automated notifications. The unified commerce experience doesn't stop at the point of purchase. It continues through to fulfillment and returns and a key piece of a unified commerce strategy is keeping customers informed every step of their order's journey.
Seamless returns. (customer-initiated and cross-channel returns like BORIS)
Multiple selling channels. Sell more product by getting in front of a larger audience. Creating a unified experience means meeting buyers where they want to purchase whether it's via social media, marketplace, app, online store, or in-store. Customer purchase frequency is 250% higher for brands with more than three selling channels.
Personalization. Thanks to Amazon shoppers expect a uniquely personalized shopping experience—from how products are curated based on their preferences, marketing messages, and fulfillment / return options.
Leverage AI & Machine Learning. This can be anything from automated 24/7 support, personalized product recommendations and messaging, or demand forecasting for inventory optimization. Brands that don't lean into AI and machine learning will be quickly overtaken by their competitors.
Examples of Unified Commerce Experiences
Neiman Marcus
Neiman Marcus is a luxury brand creating luxury experiences. For the past few years, they've prioritized how they can replicate their coveted in-store experience for their online audience. And their team has come up with some pretty creative ideas.
They leverage data to remember a shopper's size and preferences. Geo-location tech lets shoppers see both local store inventory and events happening at their local store. As a final touch to its omnichannel experience, Neman Marcus added "Memory Mirrors". These mirrors allow customers to capture a 360-degree view of themselves in the outfits they've discovered in-store. They can then save these images within the Neiman Marcus app for convenient future purchases.
Yankee Candle
Yankee Candle understands that consumers want options. Candle lovers can set and save their store preference via geolocation, plus Yankee Candle encourages (and incentivizes!) their customers to pick their items up in store. They offer multiple payment options (PayPal, Afterpay, credit card, etc.) and even let shoppers design custom candles including uploading a label photo and message.
Helzberg Diamonds
When making an investment in jewelry, shoppers value transparency. As most jewelry is purchased for an event (birthday, engagement, anniversary), it's important that customers have access to accurate delivery and fulfillment options and timelines. Helzberg Diamonds clearly displays the estimated delivery date right on the storefront as well as lists local store availability and when the will be available for local pickup, and lists an option for same day delivery if it's available at your local store.
As an added bonus, Helzberg Diamonds offers an image search feature on their website to help shoppers find similar designs of a piece of jewelry they saw elsewhere.
Native Shoes & Happy Returns
As mentioned earlier, unified commerce experiences don't stop at the buy button, but follow the shopper all the way through to returns. The shoe industry is notorious for having high return rates. And while Native Shoes has some retail locations, their customer base expands much farther than their physical stores reach.
Native Shoes offers free mail-in returns but sometimes shoppers want to drop off their item without the hassle of packing it up. So, Native Shoes partnered with Happy Returns to offer their US-based customers a quick and easy option for returns. Happy Returns has over 9,000 return bar locations nationwide and can process Native Shoes returns free of charge.
Read how Native Shoes automated their returns process and saved over 1.7k hours.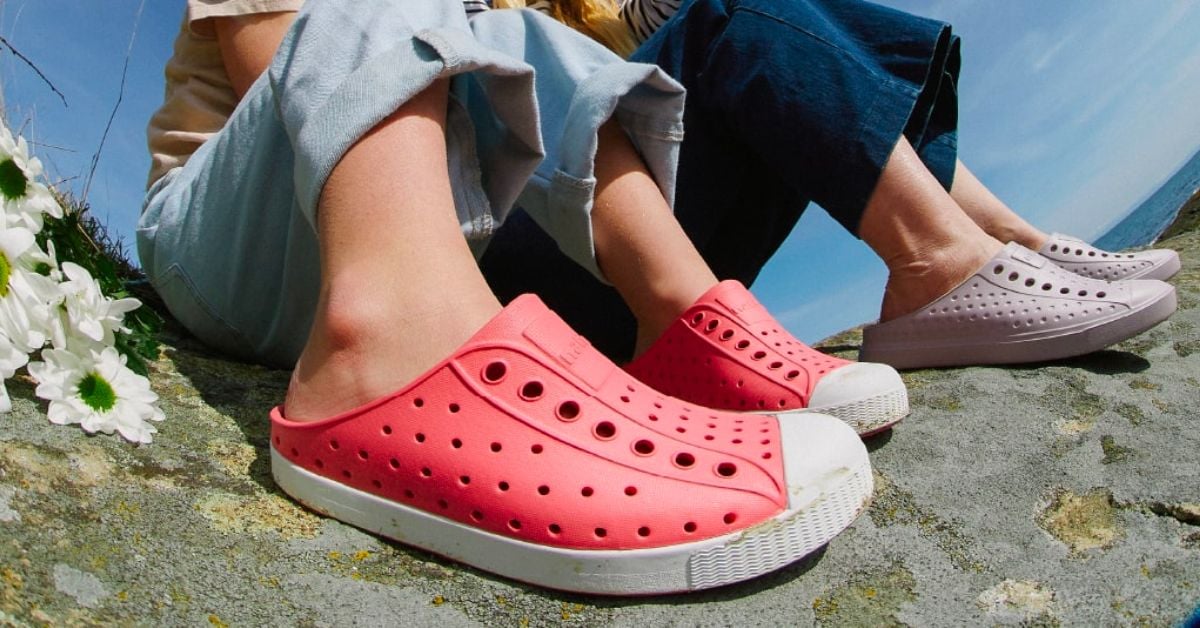 How a Composable Commerce Solution Enables Unified Commerce Experiences
To power their unified commerce experiences, brands need the right technology in their tech stack. And while many brands leverage an "all-in-one" technology solution (affectionately called a "unified commerce platform), they quickly realize that it's not powerful enough to handle their unique business needs.
Unified commerce experiences are complex and require advanced solutions to create them – something a "unified commerce platform" or an "all-in-one" solution simply can't provide.
That's why many modern brands selling direct to consumer leverage a composable commerce architecture to power their unified commerce strategy.
Composable commerce solutions allow brands to build the technology stack that supports specific unified experiences they are trying to create. Not every experience is right for every brand, but what a brand does decide to create, needs to be executed perfectly to build loyal customers.
Here's a quick pros and cons list around unified commerce platforms vs. composable commerce platforms.
Want to learn more about composable commerce? Check out: What is Composable Commerce?
Unified Commerce Platforms offer a one-size-fits-all solution from a single vendor.
Pros:
One point of contact, one bill, one "throat to choke".
Ideally all products should work seamlessly together.
Many solutions bundle pricing for a better deal.
Great for merchants getting up and running who only require simple, standardized customer experiences.
Cons:
Basic capabilities and functions available.
A mile wide and an inch deep mentality. Each product is "good enough" but not the best in class.
As a merchant grows, they'll have to try to fit new business expectations into their standard box.
Composable Commerce Solutions offer brands the ability to select and assemble the best technology platforms that meets the unique needs of their business.
Pros:
Modern technology like open APIs allow merchants to easily swap out or upgrade technology as they scale.

Merchants only build what they need.

Each technology piece is best-in-class.

Provides the ability to pivot quickly and create unique experiences without a heavy IT lift.
Cons:
Multiple vendors and contracts to manage.
Can be more expensive.
Order Management Systems and Unified Commerce
For many brands, the "secret sauce" to creating a unified customer experience is through leveraging an order management system (OMS). It sits at the center of their composable commerce solution, connecting the front end systems with the backend systems.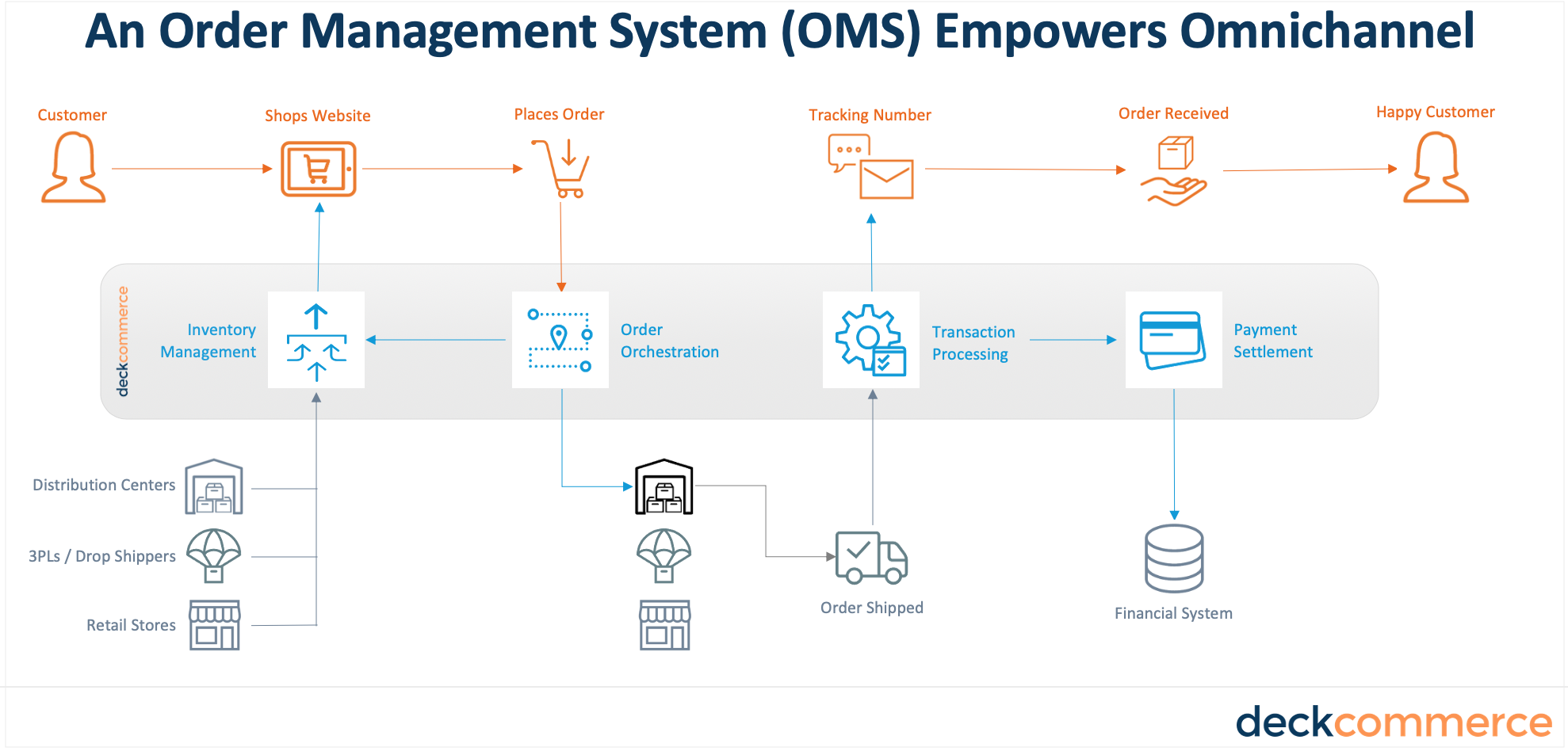 An order management system effectively covers the entire lifecycle of your orders—from selling channels to delivery to returns—and gives brands fulfillment capabilities and visibility they don't have without OMS.
To learn more about how an order management system helps brands power their unified commerce strategy, reach out to our team today.