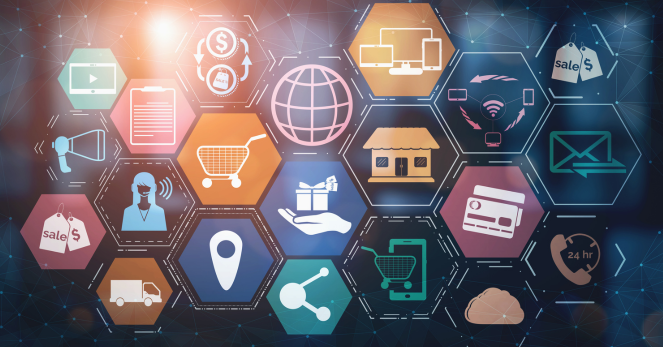 In the ever-evolving world of retail, adaptability and innovation are the keys to success. Traditional commerce platforms have long been the go-to solution, offering a one-size-fits-all approach from a single vendor. While this approach has its merits, it often falls short in meeting the diverse and evolving needs of modern branded manufacturers.
Let's start with an analogy...
If you were having issues with the plumbing in your home, you wouldn't call a general handyman to come take a look. Sure, the handyman probably has some basic plumbing knowledge, but if you want the fix done well (and not need to call someone else in a few years when it breaks again), you need to call a professional plumber.
The same sentiment can be true for a brand's technology solution.
Traditional Commerce Platforms: Pros and Cons
The key to deciding what type of technology stack to build depends on a brand's business model and goals. If it's a retailer selling mainly wholesale or B2B, then a traditional commerce platform may be the right fit.
However, if it's a branded manufacturer or merchant who leans heavily into the direct-to-consumer space or wanting to create a seamless omnichannel experience, then the traditional commerce platform may not be the best solution. Let's take a look at the pros and cons of traditional commerce platforms.
Pros:
Single point of contact and billing.

Otherwise known as the "one throat to choke" model. Many retailers like having one point of contact or line in their books for their technology solution.

Integrated products.

Because they are all from the same vendor, the different components should all talk to each other and make for smooth data migration.

Bundle pricing for cost-effectiveness.

This pricing bundle tends to be the biggest pro for retailers to go for an all-in-one solution.

Suitable for businesses with simple, standardized customer experiences.

If a retailer's business model is straightforward with limited complexities, a traditional all-in-one solution may be the right fit.
Cons:
Basic capabilities.

Because of the breadth in technology options, it's impossible for traditional commerce solutions to be experts in any area—leaving many of their technology components to lack advanced or innovative features.

Limited depth in features.

Think of all-in-one solutions as a mile wide but an inch deep. While brands get a lot of components, they may not necessarily be able to do everything they need it to do

Constrained to standard solutions.

If a brand's operation has any complexities (multi-storefront, kits and bundles, customizations, split shipments, etc.), a basic solution may not have these functionalities out of the box. While many traditional commerce solutions say they can "build anything", many brands view that mindset as a red flag.

As your business grows, customization becomes challenging.

Traditional commerce solutions tend to struggle with agility and scalability without a heavy IT lift.
The Evolution from Monolith Technology
Until recently, retailers relied on monolith technology, where everything was run by one main vendor. However, the rise of omnichannel shopping and increasing customer expectations made this approach outdated. The need for seamless experiences across channels and the complexity of modern commerce required a new solution.
Enter Composable Commerce
Composable commerce is the game-changing approach that empowers brands to select and assemble the best technology platforms to meet their unique needs. Instead of fitting your business into a predefined box, composable commerce allows you to craft a tailored solution. It leverages modern technology, including open APIs, to enable you to swap out or upgrade components as your business scales.
What is Composable Commerce & Why Should Brands Consider Making the Switch?
Composable commerce is ideal for businesses that demand flexibility, scalability, efficiency, and lower costs. Gartner defines composable commerce as using "packaged business capabilities to build a future-proof digital commerce experience".
According to Elastic Path, 72% of retailers already use composable commerce in some capacity, with 21% planning to adopt it this year.
The basic tenets of composable commerce include being cloud-based, user-friendly, modular, tech-agnostic, and having an open ecosystem for integrations. Let's dive into the pros and cons of composable commerce solutions.
Pros and Cons of Composable Commerce
Pros:
Build only what you need, when you need it.

With composable commerce solutions, brands build their technology solution around their business needs. If they only need an order management system, a tax vendor, fraud vendor, and storefront, then that's all they buy. And when they decide to implement a loyalty program or deferred payment, they can easily add those technologies to their stack.

Access the best technology for each aspect of your business.

Composable commerce solutions means that each technology vendor is "best-in-breed". They only focus on their area of expertise, meaning brands have access to the best technology for each aspect of their business.

Pivot quickly without heavy IT involvement.

Composable commerce vendors have an open API allowing brands to pivot quickly when needed. Need to swap storefronts? Add a new selling channel? Turn your stores into fulfillment centers? No problem.
Read More --> How Saje Natural Wellness Seamlessly Migrated to Shopify from SFCC.
Create unique customer experiences.

Build a unified customer experience by leveraging composable commerce architecture. Leverage the advanced customer experience features available from each vendor to build a truly unique customer experience. (For example:

offering convenient omnichannel fulfillment and returns options

.)

Adapt to complex business requirements easily.

Because of the depth of the capabilities and features each vendor brings to the tech stack, brands can easily adapt to complex business changes without heavy customizations or time-consuming and expensive projects.

Reduce staffing costs through automation.

Modern technology allows brands to do more with less via automation. With best-in-class technology solutions, brands can let their technology focus on

automating 98% of tasks

, while their team focuses on serving their customers well.

Stay up-to-date with the latest trends and technology.

Composable commerce vendors focus on one thing and one thing only—so brands can be certain they are leveraging the best, most up-to-date technology on the market.
Cons:
Manage multiple vendors and contracts.

Procurement teams don't love having to manage multiple vendors and contracts, which can get overwhelming when building out a large suite of technology vendors.

Potential for higher costs.

You get what you pay for in terms of solutions. A composable commerce solution can feel expensive to maintain when signing the contracts and is something to consider when selecting what technology stack is right for your business.
What are Packaged Business Capabilities (PBCs)?
One of the standout benefits of composable commerce is the ability to build a unified commerce experience. Brands can select the best components for their unique needs, whether it's the best commerce platform, order management system, personalization platform, or tax vendor. This approach allows businesses to create differentiated experiences, even with complex backend requirements.
Gartner introduced the concept of "Packaged Business Capabilities", which are defined software representing specific business functions. These complete units serve as building blocks for crafting a tailored technology stack (aka composable commerce). PBCs are known for their seamless integration capabilities with other technologies.
The Composable Commerce Technology Stack
The key to building a composable commerce technology stack depends on a brand's business objectives and goals. Because they are only building what they need, each technology stack will look different. That's why many brands and merchants feel like their composable technology stack gives them a competitive advantage in the market.
Here's an example of what a brand's composable commerce technology stack might look like:
Why Brands Need a Dedicated Order Management System in Their Composable Commerce Solution
Order management is vital for customer retention and acquisition as it allows brands to craft seamless customer experiences throughout the entire lifecycle of an order.
While brands leverage different systems through the buyer experience, (i.e. storefront, ERP, POS, WMS, TMS, etc.) an OMS sits in the center of the composable commerce solution, overarching and unifying all of the systems. It serves as the single source of truth for orders.
An OMS will give retailers access to all the order information and history your finance, fulfillment, IT, and customer service teams need at the various points of the order lifecycle.
Plus, a dedicated order management system (like Deck Commerce) that functions as a "PBC" offers seamless integrations with other best-in-breed technology vendors allows brands and merchants to create their ideal technology stack.
Because of this, an OMS is arguably one of the most important components of a brand's composable commerce solution. Merchants looking to switch to a composable solution should consider their order management a foundational piece of the puzzle.
Composable Commerce vs. Headless Commerce
Headless commerce is a buzzword in the commerce industry and can create a lot of confusion if misunderstood when trying to build your own technology solution.
Simply put, headless commerce decouples the front-end presentation layer (what shoppers see) from the backend commerce engine layer. Headless commerce is one aspect of composable commerce, while composable commerce takes a holistic approach to move away from monolith systems, offering flexibility and scalability, not just basic functionality.
Conclusion
In a world where adaptability is paramount, composable commerce enables brands and merchants selling directly to consumers to thrive in a rapidly changing landscape. It's the future of commerce, offering the flexibility, scalability, and innovation needed to stay ahead of the competition while offering consumers seamless and unique shopping experiences.