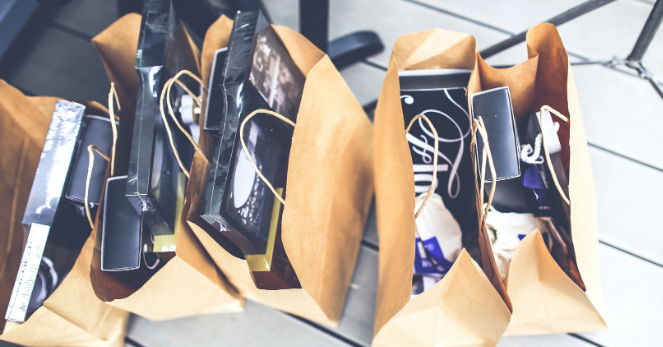 Retailers need to be prepared to handle the incoming influx of returns both post-holiday and in general as ecommerce sales continue to soar. In this article, we'll discuss how retailers can use an order management system (OMS) to optimize the returns process and ensure a seamless end-to-end customer experience.
---
Experts had a tough time predicting the 2022 holiday shopping season. From fears of a looming recession to high inflation costs, how consumers planned to spend was up for debate. Many retailers took early action to try to combat these fears by offering deep discounts or starting their holiday sales in October.
Even with the expanded pre-Halloween deals, holiday retail sales (between November 1 and December 24) grew 7.6% year over year, boosting retailers' confidence in consumer spending.
Higher Sales = Higher Returns
With that increase in holiday sales come the inevitable increase in returns. While there are a lot of things retailers can do to help prevent returns, some will always slip through the crack. Retailers predict about 18% of holiday merchandise (or $158B) will be returned in January 2023. And how retailers handle returns can determine if that customer becomes a repeat customer.
Due to rising costs (both labor and material), some retailers are resorting to charging a small fee for returns or shortening their return window to discourage shoppers from returning holiday items. But when more than 75% of consumers value free returns, is it worth the risk of possibly offending their customers?
The Importance of Returns
In the age of unified commerce, every touchpoint through an order's lifecycle has an impact on the bottom line. As the path to purchase becomes easier on the frontend, consumers expect the brand experience to hold up when cancellations, appeasements, returns, and order updates enter the equation.

Many retailers attempt to mitigate returns through "final sale only" offers (hence saving on reverse logistics and restocking costs). Yet enabling easy returns can end up being a win for your customer experience. Just take a look at these statistics:
92% of shoppers say they will shop again if the returns process is easy
67% of shoppers check the returns page before making a purchase
68% of shoppers agree that the returns experience shapes their overall perception of a retailer
While returns can be a cost center for retailers, consumers view returns processes as a key factor in their buying decision. Having the right technologies in place can ensure a smooth experience—for both retailers and customers.
How an OMS Optimizes the Return Management Process
Because of the headache that comes with returns, some brands are telling consumers to keep the item they want to return rather than shipping it back—eating the cost of the item. And while a strong OMS can enable this process, this "just keep it" model is not feasible for all retailers.

Here are a few ways an order management system (OMS) can optimize the reverse logistics process—keeping your customers (and your bottom line!) in mind.
Give Your Customers Control of the Experience
Cut down on calls to your customer service center by empowering consumers to self-initiate returns. Instead of having to speak with a customer service representative (CSR) to initiate a return, customers can find everything they need on the online storefront—be it on the brand website, app, or other headless touchpoint.

To make a return, consumers log in to their account, select the item(s) they want to return, and complete a short form with the return reason details. Upon form submission, a Return Merchandise Authorization (RMA) number can be generated.

Through the power of the order management system, that RMA number will instantaneously associate the item(s) being returned with the original order and offer real-time visibility of the process status to the shopper via their storefront account and CSR's via your customer service portal.

Take a look at this example from BLANQI, the sportswear and maternity apparel retailer. There are a couple noteworthy features in their returns process:

Customers can initiate returns and exchanges online

They automate the steps of the process via email

They provide step-by-step instructions for a "hiccup-free process" including printing your own shipping label

Instead of an instant refund, or a refund upon receipt of returns—they offer a mix of the two:

Customers can instantly access the cash value in their store or

Wait for the refund to apply to their payment


Keep Sales "In-House"
To keep sales "in-house", retailers can offer consumers alternative options than simply returning the item for a refund:
Offer full refunds but only to a gift card.

Offer an option for an immediate store credit vs. waiting to receive a credit card refund once the returned item is received.

Offer alternative colors/sizes/styles (based on real-time inventory in the OMS) to try to turn that return into an exchange.
A retailer's order management system serves as the key player in this process by integrating with the gift card vendor. The OMS ensures the correct dollar amount (including original sales tax) is applied, the gift card is shipped or emailed to the consumer's address on file, and customer service has visibility to this full order history.
Encourage Omnichannel Behaviors
Post-holiday returns aren't all bad. NRF reports that 84% of consumers will choose to return an item to a store as opposed to shipping it back to the retailer. In the age of omnichannel, enabling online orders to be returned in stores isn't just a customer benefit…it's now an expectation. And it also benefits the retailer as 77% of consumers plan to make a different purchase from a retailer when making a holiday return.

Even online-only retailers or retailers with few brick-and-mortar stores are getting into the omnichannel game through utilizing returns bars. Vendors such as Happy Returns and Optoro allow brands to return their items "in-store" by allowing them to take their return to various department stores and locations as if it were their brand store with no postage or packaging required. Not only is this convenient for consumers, but retailers can save on shipping costs by consolidating returns at the return bars and ship them back to the warehouse in bulk.

Truly omnichannel commerce is only possible through a trusted system of record for orders. With an advanced order management system in their technology stack, retailers can offer consumer-centric shopping (and returns) experiences by ensuring their order lifecycle feels seamless and their order history is always accessible. After all, the consumer only sees one brand and expects one consistent experience across physical and digital shopping channels.

Call it omnichannel commerce, unified commerce, headless commerce, click-and-collect, BOPIS, or whatever terminology will emerge this year: the right OMS is built for purpose—to orchestrate orders and optimize connected experiences within a holistic brand view.

Save processing time with automated workflows
A comprehensive order management system can process an average of 98% of orders without human intervention. This includes automating return processes. From a customer perspective, an OMS can automatically trigger shipping labels for customers to print at home or send automated emails to notify customers when their item was returned and processed. Plus, customers can check the status of their return in real time in their customer account.

On the backend, by integrating an OMS with a retailer's warehouse management system (WMS), the time warehouse workers spend locating and updating each order is cut down from minutes to milliseconds by keeping order status and details automatically up to date throughout the entire order lifecycle.

And if there are any return exceptions, the OMS notifies a customer service rep to review and take actions.

Offer Restocking Fees
To help offset the costs of processing returns—and to perhaps deter serial returners—some retailers opt to withhold a restocking fee on returned items. For example, a consumer's refunded amount would be $5 less than the original order if the retailer charges a $5 restocking or processing fee. An OMS orchestrates such post-purchase transactions and sends this transaction information to backend financial systems appropriately.

While restocking fees may sound like an easy way to offset costs, there are some potential risks to consider. When surveyed, 79% of consumers expect free returns shipping, and 49% of retailers currently offer it—so it's important to take that into consideration when making business decisions around the returns process.

Summary
While this holiday returns season will be one for the record books, with the right order management system in their technology stack, retailers can turn what is usually a predictable liability into a growth opportunity.
Don't have an order management system or are looking for an upgrade? Chat with one of our experts.
---