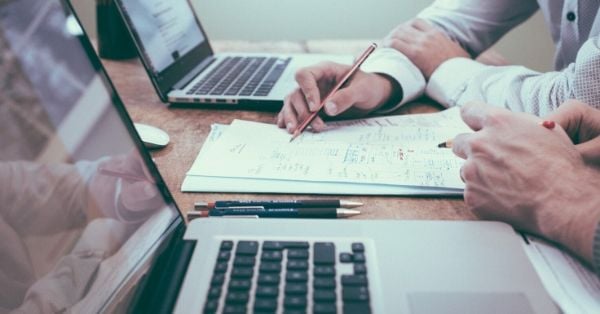 Software is an integral part of any business— studies have shown most employees use between 8 to 17 SaaS applications during the work day, with a significant increase with the size of the business.
But choosing a software vendor can be cumbersome. Picking the wrong one can be expensive and waste time—especially if you are selecting software on behalf of numerous internal teams and stakeholders.
So how do you begin to assess a software application that meets the needs of your key stakeholders? Below is an outline of questions to think through when during the software selection process. Also be sure to download our free commerce & order management requirements checklist to keep your team aligned while updating your retail tech stack.
Factors to Consider in the Software Selection Process
Your Business Requirements
How will the software aid in accomplishing your business objectives?
What challenges or problems should the software solve for you? Your customers?
Who will be the end-users of the software? What have they identified as their business needs?
Are all internal stakeholders and departments aligned on business requirements?
If using custom development, do you have a defined Software Requirements Specification (SRS) document?
What is the minimum viable product (MVP) that you need for launch? In other words, what are the capabilities that are mission-critical for the initial phase?
Is there a predictable return on investment (ROI) for leveraging the software?
Product Capabilities
Based on your defined business requirements, do the current capabilities meet your needs? If not, what is missing?
What capabilities are critical to have? What would be "nice to have"?
Do they offer a clear outline of the product capabilities to ensure you can match your requirement documentation?
Do they have a defined product roadmap? Do they make it visible to customers?
What product features & capabilities have they recently launched?
Based on your business' growth plan, does the software currently offer the types of capabilities you already know you will require in the coming 2-3 years? 5 years?
How do they actively solicit customer feedback and insight for product enhancements?
User Experience
How intuitive do you, your team, and other internal teams find the user experience of the software?
What functionality is perceived as easy to perform?
What functionality is perceived as cumbersome to perform?
How does the software provider ensure a positive user experience? Do they conduct surveys to solicit feedback and product improvements based on feedback?
Do they push out regular updates with improvements based on user feedback?
Integrations
What other applications will "interface" with this software, if any?
Are there any pre-built integrations?
Do they have an open Application Program Interface (API)?
Will the software require custom development for integration(s)? If so, what is the process and cost?
Visibility & Reporting
What information do you need visibility to within the software?
What standard reports are included in the product?
What reporting data do you need for exporting and/or connecting to a business intelligence tool?
Configurability vs. Customization
What is the software vendor's ideology on software customization?
Will the software company guide you with industry best practices as a partner?
How "configurable" is the software for your business needs? In other words, are there features and capabilities that you can "set up" on the back end (custom fields, integrations, etc.) or will development be required?
What are the unique aspects of your business that might require additional configuration or customization?
Customer Satisfaction & Reviews
What ratings or reviews do they have from current customers?
Why have past customers churned away from their software offering?
Do they have current customer references you can contact?
Do they offer customer testimonials? Case studies?
Do they have any third-party analyst groups that have assessed their product? Gartner? Forrester?
Are there individuals in your network who have worked with the software before? What are their opinions?
Training, Onboarding & Customer Support
Is training required to begin using the software? If so, how much time is required? Are there hidden costs for training?
Does the vendor have training guides or documentation? Video tutorials?
For enterprise level solutions, do they have a defined onboarding process?
How accessible is training on a regular basis?
Do they offer dedicated account management, customer support, and/or a help center?
Does the software provider offer professional services throughout implementation?
Long-Term Compatibility
Does the company exhibit expertise in their discipline, or is the software an add on to another flagship application?
How does the tool play into your organization's long-term business strategy?
How would you rate the relationships between your team and the product team? Consider each level of communication (Executive, account manager, customer support, etc.)
Does the company appear stable and have a viable vision for the future?
Will the product be able to scale at the same rate (or faster) than your growth?
Summary
While software selection can be a cumbersome and lengthy process—the devil you know is always better than the devil you don't. Asking the right questions and laying out information on the table is a safe approach to making sure you find a software vendor that is the right fit for your business.
Ultimately, all of your research should aim to uncover if the software:
Will solve your business needs effectively
Empower your employees
Provide data your team needs to continue to make strategic business decisions
Not jeopardize your current systems or create a "frankensystem"
Can grow with your business providing the framework for a future tech stack