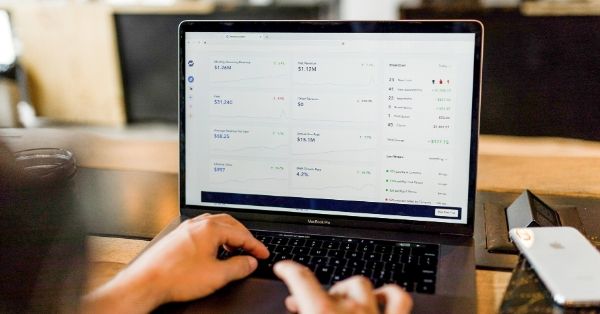 As the ecommerce industry celebrates a record Cyber Week 2019, experienced retailers know post-holiday blues could be just around the corner.

Ensuring a Record Holiday Season Isn't a Record Hangover
At the peak of Black Friday and Cyber Monday this year, U.S. retailers were raking in $12 million per minute from a record 189.6 million consumers—a 14% increase over 2018.1 The catch, though, is more orders inevitably means more returns. UPS reported that they're bracing for up to a 26% increase year-over-year in the number of return package deliveries they'll process by January 2, 2020—upwards of 1.9 million parcels on that day alone!2
And from shipping costs to customer service calls to hands in the warehouse, there's no such thing as a free return.
Over the past two holiday seasons, an average post-holiday return rate of 28% has resulted in billions of dollars in lost costs for brands.3 Depending on the vertical and efficiency of a retailer's order management processes, the expense of returning an item to inventory can range from 20-65% of the original item value.4
Although there will always be an expense to accepting returns, online retailers can gain higher ground and improve cost efficiencies by adopting practices and processes enabled by core backend technology, like an advanced order management system (OMS).
Here are five ways Deck Commerce customers leverage OMS to actualize more cost-efficient returns processes.
1. Storefront-Initiated Returns
Cut down on calls to your customer service center by enabling consumers to self-initiate returns. Instead of having to speak with a customer service representative (CSR) to initiate a return, the online storefront—be it on the brand website, app, or other headless touchpoint—can serve as a more immediate, transparent and accurate avenue.
Consumers log in to their account, select the item(s) they want to return, and complete a short form with the return reason details. Upon form submission, a Return Merchandise Authorization (RMA) number can be generated.
Through the power of the Order Management System, that RMA number will instantaneously associate the item(s) being returned with the original order and offer real-time visibility of the process status to the shopper via their storefront account and CSR's via your customer service portal.

2. Warehouse Process Automation
As the system of record for the original order information, an OMS integrates with the Warehouse Management System (WMS) to keep return status and details fluid and visible across front-end and backend systems throughout the entire order lifecycle. Warehouse workers' time locating and updating each order is cut down from minutes to milliseconds. This integration and automation between the OMS and WMS also allows the consumer to remain updated on the return process in real time. For example, the OMS can trigger a notification email upon the warehouse's receipt of the package. And, as mentioned previously, the real-time Order Status API keeps the item status up-to-date on the storefront account view and in the customer service portal.
And in the case of a returns exception (e.g., the package was received after the allotted window of time for valid returns), OMS serves as the automated route for a customer service rep to be notified, review and take next step actions.
3. Restocking Fees
To help offset the costs of processing returns–and to perhaps deter serial returners-some retailers opt to withhold a restocking fee on returned items. For example, a consumer's refunded amount would be $5 less than the original order if the retailer charges a $5 restocking or processing fee. An OMS orchestrates such post-purchase transactions and sends this transaction information to backend financial systems appropriately.
Although a relatively easy business move and a concrete cost-offset, retailers considering collecting restocking fees should be aware of potential adverse effects. Of consumers surveyed, 42% said free return shipping contributes most to a positive returns experience.2 Although post-purchase fees are a fulfillment cost-saving solution, marketing and customer service leaders should be consulted on the potential impact to brand health and consumer perception.
4. Return to Gift Card
Another transactional option for retailers is to offer full refunds but only to a store gift card, as opposed to the original credit or debit card. This practice ensures the original funds will be retained with the brand's network. In fact, in their "Nine Ways to Boost Your Stored Value" report, Clutch notes that consumers shopping with a gift card spend an average $59 more than the original gift card value.
Similar to the restocking fee option, this may affect consumers' view of how easy and fair it is to do business with a brand—but it's likely seen as a better option than losing out on the return value or being barred from returning items altogether.
Again, the OMS serves as the key player here with its integration to the gift card vendor. The OMS ensures the correct dollar amount (including original sales tax) is applied, the gift card is shipped or emailed to the consumer's address on file, and customer service has sight to this full order history.
5. Buy Online, Return in Store
Post-holiday returns aren't all bad. NRF reports that 84% of consumers this season will choose to return an item to a store as opposed to shipping it back to the retailer. In the age of omnichannel, enabling online orders to be returned in the brand's brick & mortar stores isn't a benefit…it's an expectation. And it benefits the retailer: 77% of consumers plan to make a different purchase from a retailer when making a holiday return.5
Truly unified commerce is only possible through a core, capable source of record for orders. With an advanced Order Management System in the tech stack, retailers can offer seamless, consumer-centric shopping (and returns) experiences by ensuring their order lifecycle feels seamless and their order history is always accessible. The consumer sees one brand and expects one consistent experience across physical and digital shopping channels and brand touchpoints.
Call it omnichannel commerce, unified commerce, headless commerce, click-and-collect, BOPIS, or whatever terminology will emerge in 2020: the right OMS is built to orchestrate orders and optimize connected experiences within a holistic brand view.
OMS Powers Returns Efficiency
In the age of unified commerce, every touchpoint through an order's lifecycle matters. As the path to purchase becomes easier on the frontend, consumers expect the brand experience to hold up when cancellations, appeasements, returns and updates enter the equation.
Although the gut reaction may be to forbid returns with "final sale only," enabling easy returns can end up being a win for your consumers' experience and your post-holiday sales. In their Pulse of the Online Shopper study, UPS reports:2
73% of shoppers surveyed said the overall returns experience impacts their likelihood to purchase from a retailer again

68% of survey respondents agree that the returns experience shapes their overall perceptions of a retailer
As Salesforce recently reported, 80% of surveyed consumers believe speed is the most important factor of good customer service. Immediacy, transparency and accuracy for order information is actualized by an advanced OMS.
If OMS is on your Holiday wish list, now is the time to start the conversation.
Sources
1Adobe: https://techcrunch.com/2019/12/03/cyber-monday-on-track-to-deliver-9-4b-in-u-s-online-sales/
2UPS: https://chainstoreage.com/ups-forecasts-record-holiday-returns-volume-two-big-spikes
3Optoro: https://smallbiztrends.com/2018/03/2017-holiday-returns-statistics.html
4RedStag: https://smallbiztrends.com/2018/03/2017-holiday-returns-statistics.html
5NRF: https://nrf.com/blog/3-ways-consumers-are-continuing-shop-after-holidays
6 Clutch: https://www.clutch.com/blog/customer-experience/stored-value-strategies-for-the-holidays/