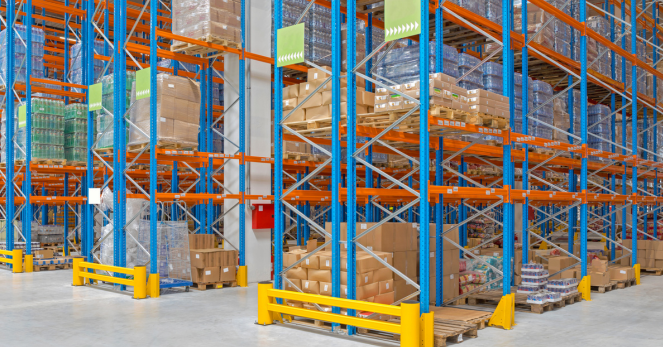 Consumers expect a good delivery experience and consistency when interacting with your brand, regardless where they shop. That's why finding the right partners to deliver that omnichannel experience is so important.
Reliability
Reliability is essential in ANY business partnership. Distribution Management and Deck Commerce have integrated their systems to combine reliable inventory and order management with same-day order processing and 99% fulfillment accuracy across all selling channels.
So, no matter where your customer is shopping, they can see real-time inventory availability and receive timely order tracking information. When this type of integration isn't done well or at all, it can make your brand look bad. Your customers might love your products, but if they come to realize they can't count on a consistent and reliable delivery experience, it's often reflected in poor reviews resulting in low customer loyalty.
The inability to grow is one of the top reasons we hear from companies looking to switch 3PLs. Short-term scalability is obviously critical during peak season, but beyond that, how well-equipped is your 3PL to grow with your business long-term? Do they have the space? The distribution footprint? The technology and infrastructure? As you add channels to your selling strategy, you need to know that your service providers are willing and able to expand with you.
Technology, integration, and automation
Technology, integration, and automation create greater consistency in order fulfillment and delivery. As order volume continues to increase, the need for the warehouse industry to reduce manual processes and increase efficiencies becomes even more crucial.
This year, warehouse management system (WMS) ranked as the most (87%) implemented technology for 3PLs, followed by order management (52%) and mobile barcode scanning (51%). Source: Extensiv
Let's talk more about accuracy. Order accuracy rates directly impact the omnichannel experience. Well-defined Standard Operating Procedures, including strict quality control measures, can ensure the right items get shipped every time to store and door. One wrong order can have far reaching affects causing inaccurate inventory counts and return/reship expenses. Even if it's a low-cost item, mistakes can add up to be very costly to your bottom line and brand reputation.
Whether November & December are your primary peak season or your product line experiences other seasonal spikes, how well does your 3PL handle fluctuations in order volume?
Omnichannel commerce means to create a seamless, consistent shopping experience across all channels — even through the ups and downs. In a highly automated 3PL, order management software like Deck Commerce OMS is key to optimizing fulfillment in the supply chain, facilitating end-to-end returns operations and managing the flow of order information into the warehouse for best resource utilization during peaks.
The holidays are fast approaching, so as your business ramps up, take note of how your current 3PL is handling order fulfillment across all your selling channels. If your customers aren't receiving a reliable, consistent experience, it might be time to start looking for a new solution that is modern and scalable enough to grow with you into the future.
For more information about Distribution Management's fulfillment services and our partnership with DeckCommerce, please contact Tyler Walton at hello@distributionmgmt.com.