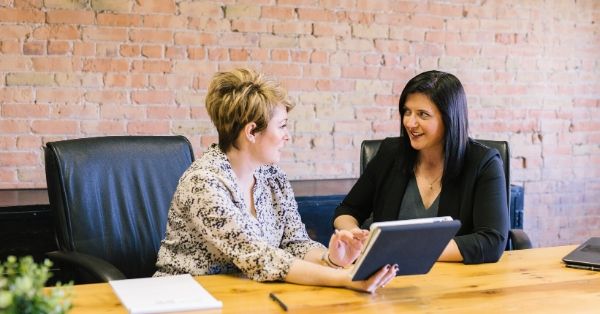 Your business is growing and evolving at a rapid rate. Or maybe you're a reputable brand who is taking their direct-to-consumer initiatives to a new level. Now what?
How do you ensure that your customers' expectations are not just met, but exceeded? How will you scale? What technology do you need? And, what about everything that happens once the customer clicks "place order"? What about your order management solution? Will it be a specialized best-of-breed system? Can your current ERP system handle the processing of your customers orders? What about your storefront's capabilities?
Simply put, the best choice is what's best for your business, but it's important to understand your options so you can make the right choice.
Understanding Your Order Management Options
Option 1: Leveraging your ERP System
Many ERP systems have "order management" capabilities or the ability to be customized to handle the simple processing of orders from your online storefront. Just because these capabilities exist doesn't mean they are a viable option for your rapidly-growing business.
Why not? Perhaps the most important reason is that your ERP system was never originally intended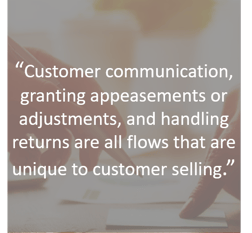 to manage the processes around selling to customers. Things like customer communication, granting appeasements or adjustments, and handling returns are all flows that are unique to customer selling and require automating previously complex workflows that can scale with your business as it grows. While you may be able to find workarounds to handle most of your current use cases today, the question is, are these use cases scalable?
Read More: Should Retailers Use an ERP as an OMS?
Option 2: Software Suites & Ecommerce Storefronts
If you have an ecommerce system like Shopify Plus, Salesforce Commerce Cloud, Magento, Oracle Commerce, or other similar platforms— it may seem like an easy choice to leverage their order management capabilities. For some retailers, this is viable option that can help simplify the technology stack and meet most of their business requirements.
However, as a lot of retailers have found, the OM technology that exists within these suites is often light and not nearly as flexible as they need. Challenges can quickly arise as retailers continue to scale and grow, especially if they have plans for omnichannel commerce.
But perhaps one of the biggest challenges with this direction, is that their order management solutions are often "one of many" of their solutions and don't receive the product focus and innovation that they need to help brands stay ahead of the market competitively.
Read More: Should Retailers Use their Storefront Suite Vendor as an OMS?
Option 3: The DIY or In-House Approach
Retailers are passionate about their brands. As a result, many take on a whatever-it-takes mentality when it comes to supporting their brand. And with the growing opportunities for technology and web development education, some brands choose to develop an order management system in house.
Initially this can seem like a great options for brands as the developers are most familiar with the brand and committed to the system's success. However many retailers find that the cost and headaches to build (and maintain) an in-house OMS system in the long run outweigh the benefits.
Another drawback of the in-house option is that without "ears to the ground" on trends and forecasting for where OMS is headed, DIY systems can quickly become outdated or unable to deliver advanced capabilities retailers need to meet customer expectations.
Read More: 3 Barriers to Building Your Own Order Management System (OMS)
Read More: Three Signs Your In-House OMS is a Franken-System
Option 4: Comprehensive OMS Solution
A best-in-breed order management system, like Deck Commerce, is focused on providing the best features and functionality throughout the full life cycle of a consumer's order. Focused expertise typically means that the solution can handle both current and future needs, with the distinct advantages of quicker implementations, higher returns on investment, and flexibility.
Adding new solutions into a technology stack can seem overwhelming. However, it's important for retailers to understand where they plan to take their business in the upcoming years. Having the right foundation in place is critical to successfully scaling and growing.
Pros & Cons of Each Approach to Order Management
Order management systems are not "one size fits all" so it is important to assess your retail business before deciding what option would be best.
Option
Pros
Cons
Leverage

Your ERP

Cheaper initially

Leverage workarounds

One liable vendor

Order management

tools

often available as tack on

Not the original intent of the software

Costly to customize

Ongoing customizations can create a "Franken-system"

Lack OMS expertise

Leveraging your Storefront

Cheaper initially

Keeps tech stack simple

Leverage workarounds

One liable vendor

Order management

tools

available as tack on

Often "light" capabilities

Difficult to add new features for scalability or innovation

Channel limitations

Omnichannel limitations

Build an OMS In house

Internal control of system

System built by brand SMEs

Costly to maintain

Complex to build without OMS expertise

Difficult to remain competitive

Sometimes narrow expertise

Order Management

System

(OMS)

Focused OMS expertise & innovation

Advanced omnichannel capabilities and DOM
More scalability options with Integrations & API-based framework

Let other systems (ERP, storefront, BI tools, etc.) focus on their core discipline

Increased visibility & control of order information

You have to research the best "fit" for your brand

Not all OMS have proven customer success stories
Summary
Order management is an integral part of your retail strategy. While there are many options for managing orders, not all solutions are created equal. To determine the best fit for your retail brand, consider how each option will impact your ability to deliver on your brand promise to your customers.
Implementing a new commerce technology soon?
Download the Ultimate Omnichannel Commerce Checklist to start your project with confidence.