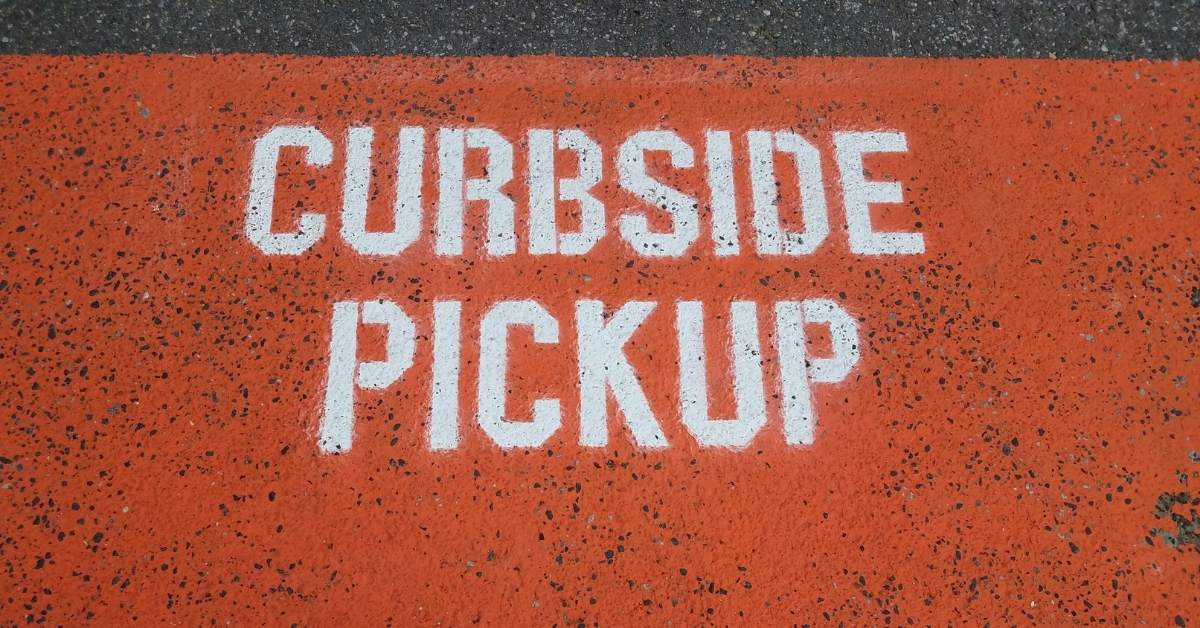 Final mile order fulfillment isn't cheap –
averaging 53% of the total cost of shipping
– especially for direct-to-consumer (DTC) retailers operating at a smaller scale than big box stores. For DTC retailers, omnichannel fulfillment options like curbside pickup and buy online pick up in store (BOPIS) provide much-needed relief from the high cost and risk associated with final mile delivery. But between complex store processes and the amount of coordination between store staff and customers, the convenient curbside and BOPIS fulfillment options come with their own set of challenges.
To combat challenges with omnichannel fulfillment, retailers lean on technology like Distributed Order Management (DOM) systems to automate processes from click to curbside. Here's how advanced order management systems automate BOPIS and Curbside Pickup processes through the entire order lifecycle.
Cross-Channel Inventory
Keeping inventory accurate and visible across channels – both digital and physical – is the first customer-facing piece an order management system is responsible for. Most consumers have experienced inconveniences with this touchpoint at some time in their shopping career – whether it's not being able to see store inventory at all or seeing incorrect store inventory. Having the right OMS in place allows retailers to:
Display products available for curbside pickup/BOPIS on any marketplace, social selling platform, affiliate site, etc.

Communicate

accurate

Available To Sell (ATS) data across all physical and digital channels

Allocate inventory percentages per channel to prevent oversells

Set safety stock to prevent oversells

Automatically communicate dispositions back to selling channels if a customer doesn't pick up their order
Payment
Whether your business rules are auth-charge-pickup, auth-pickup-charge, auth-noshow-cancelauth or another variation – consumers expect a reasonable flow and timeline for payment. And depending on the product and average order value of the retailer, what is "reasonable" might be different. Should you risk charging a customer for a $1,000 product before they arrive at the store – and possibly be unable to credit them if they don't pick it up? Should the business charge before the order is picked up and pay transaction fees for an order that may not be picked up? What is the most profitable scenario for the business that can also keep customers happy? When selecting an OMS for BOPIS and curbside, retailers should ensure it can:
Configure current and future payment flows, whether capture up front or after pickup

Allow store associates to credit customers directly in the UI

See all payment and transaction history in the UI for an order – no matter where it was placed, picked up, or fulfilled

Easily accept new payment methods to support new consumer preferences
Store Associate Processes
Timing is everything for curbside and store pickup orders. Consumers expect a quick turnaround after their order is placed—sometimes in one hour or less— so making sure store associates are in sync is critical. Advanced order management systems:
Organize orders into folders based on what action is needed (i.e. ready to be picked, ready for pickup, pending cancelation)

Highlight orders at risk for not meeting SLAs, so associates can quickly take action

Display all orders with associate notes in a single view for at-a-glance visibility

See all history for an order no matter where it was placed, picked up, or fulfilled – making it easier to help customers with order questions
Customer Notifications
Customer notifications for ecommerce/delivery orders are (for the most part) one sided – retailers communicate shipping information to the customer. Communication becomes more complex for BOPIS and curbside because the customer has to know when and where their order is ready for pickup – or if it's cancelled for some reason and they need to turn the car around 😱 Here are some of the notifications an OMS triggers (via SMS, email, or app) during the process:
Payment authorizations, charges, and credit notices

Order confirmation

Ready for pickup

On my way

At the store, space number, etc. (for curbside pickup)

Pending cancellation

Cancelled
Summary
BOPIS and curbside pickup provide convenience to customers and ultimately reduce costs associated with final mile shipping – making them increasingly popular for omnichannel retailers. With an advanced order management system, retailers can automate the processes needed to keep inventory, payment, employees, and customers in sync.