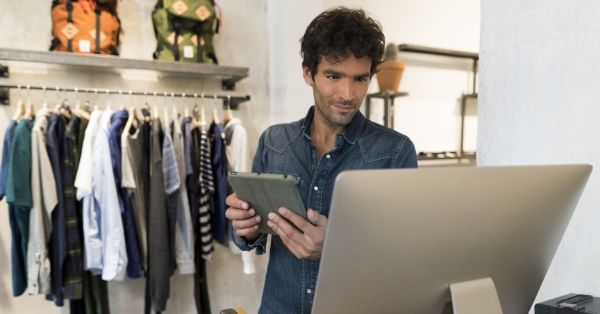 Providing a seamless omnichannel experience to customers is now a necessity. Customers expect convenience, flexibility and responsiveness as ecommerce continues to push for tech stack innovation.
Not all omnichannel technologies are created equally. That's why it's imperative that an omnichannel strategy precede your requirements of new software or integrations. Here are three key needs you'll need fulfilled by an advanced omnichannel solution.
Inventory Visibility 
A granular, real-time visibility into inventory levels across your distribution network helps ensure customers are never promised an item you cannot fulfill and allows a strategic look into cross-channel inventory. Seek a tool that will support a centralized, aggregated view of your inventory inputs. Even better, find a solution that allows you to allocate, reallocate and replenish items to multiple storefronts or front-end systems.
Distributed Order Management
In addition to allowing a comprehensive view of inventory levels, your omnichannel solution suite should also support robust, cross-channel order management.
Core capabilities to look for include:
Advanced order orchestration

to support

order fulfillment in-store or from specific warehouses.

Order life cycle management capabilities to support customers from their initial orders to any returns or exchanges.

Transaction processing

to support

advanced payment capture capabilities, split payment methods, and customer email updates.
Customer Service

 

Empowerment
Omnichannel technology should always enable a purer customer experience. When the need arises, that could mean manual intervention by a customer service representative (CSR).
Sometimes a CSR will be necessary for ad hoc customer appeasements, such as applying a discount that the customer forgot to apply at time of purchase or intervening when fulfillment complications arise. Other times, customer service includes automated workflows for exception experiences, such as orders flagged for potential fraud or manager review.
Because the OMS serves as the system of record for all orders regardless of front-end source, it becomes integral to quickly locating, reviewing, and servicing orders. But the right order management solution will make customer service's life much easier and reduce the time spent on manual processing altogether.
The Bottom Line
Know your strategic needs and objectives before committing to any solution, whether it be a newcomer contender or a world-renown industry leader. An omnichannel customer experience is only possible when the correct processes, workflows and technologies are put in place to omniconnect the dots that ultimately draw the bottom line.