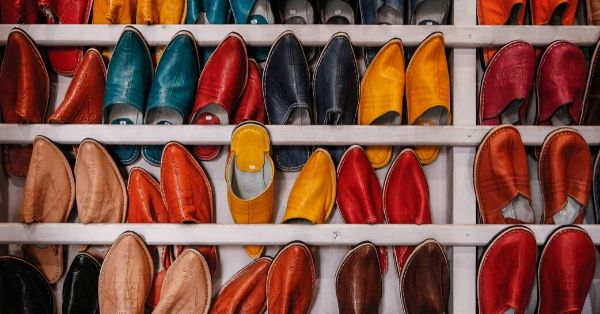 Customers want online orders processed quickly and efficiently. With increasing demands for quicker turnaround times, retailers need the right software to meet and exceed expectations.
An omni-channel e-commerce suite that streamlines customer order management in an intuitive and customizable dashboard gives online retailers the speed they need to make rapid deliveries.
What's driving this shift?
Several factors contribute to expectations of faster order fulfillment for customers. Instant communication between devices and services have greatly increased how customers view transactions. Far beyond merely sending immediate texts and emails on smartphones, consumers can instantaneously exchange money, stream a movie and order a pizza all at the same time.

As technology becomes faster and faster, customer expectations have followed suit. When e-commerce companies lag behind and can't meet consumer demands, it leaves these shoppers wanting more. This ultimately drives them to competitors with faster order fulfillment.

Another factor is the immediacy of traditional retail shopping. Despite the different shopping mediums, e-commerce brands are still competing with brick-and-mortar shops, and the main differentiation between the two is that the latter provides customers with their purchases immediately. While shopping online allows customers to make purchases without having to leave the comfort of their home, the time between making the purchase and the order fulfillment makes a big difference for the customer experience.

So not only are online retailers competing with other e-commerce sites that might have faster order fulfillment, they're also going up against in-person shops. Competing with both of these types of stores can be a tricky balancing act, but one thing remains certain: E-commerce retailers need to ensure rapid order fulfillment no matter what.How are e-commerce brands responding?
Despite this evolution in customer expectations, only 37 percent of business leaders have a dedicated budget for customer experience improvement initiatives, according to the Forrester "Trends 2016 :The Future of Customer Service." This comes even though 95 percent of these individuals saying their top strategic priority is providing good customer experiences. There's clearly a disconnect between intentions and practice.

Boosting the customer experience shouldn't be an afterthought or something companies only address when there's leftover spend. This is something that requires constant and diligent attention. One such way to improve the customer experience is by reducing order fulfillment times.

Not only do customers think orders should be processed quickly, they want ever-lower order fulfillment times. This means rapid customer order management is crucial for maintaining high customer satisfaction levels.

Deck Commerce provides online retailers with a robust full order life-cycle management solution. This gives e-commerce sites greater visibility into every touch point during this life cycle, from the initial purchase to delivery and into customer service. Deck Commerce's omni-channel suite also utilizes advanced automation rules to speed up the order cycle management.
Click here to learn more about how Deck Commerce helps e-commerce brands speed up their distributed order management.

SOURCES
https://www.forrester.com/report/Navigate+The+Future+Of+Customer+Service/-/E-RES61372?objectid=RES61372
http://legacy.alixpartners.com/en/LinkClick.aspx?fileticket=SPoYp2mECV4%3D&tabid=635
http://www.prnewswire.com/news-releases/deloitte-study-consumers-redefine-fast-shipping-300360472.html
http://www.metapack.com/report/delivering-consumer-choice-infographic/