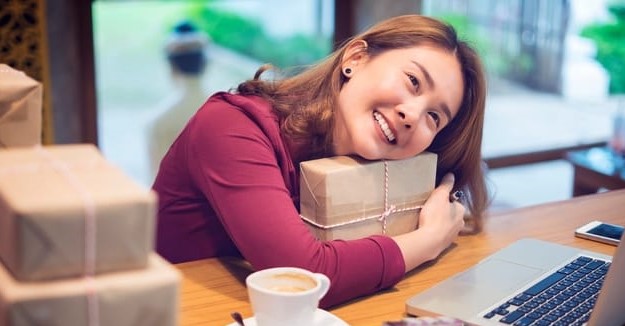 To help retailers with a winning 2020 commerce strategy, we launched new order management features specifically for scaling and growth.
These new features empower retailers to improve the shopper journey, automate previously manual tasks, and increase visibility of the order lifecycle across teams.
Improve Shopper Journey
As the retail industry continues to evolve, consumer expectations continue to rise. Consumers expect a flawless shopping journey through the entire order lifecycle from checkout to delivery to returns. To empower retailers that want to wow shoppers at every touch point, we released a series of updates that give retailers and their shoppers more options for a seamless omnichannel experience.
New Deck Commerce Order Management features that enhance the shopper journey include:
Automate Manual Tasks
One benefit of implementing a modern order management system is saving time and money on manual tasks that OMS automates. Automation also reduces human error, which provides shoppers with an outstanding experience they can count on every time they shop with that retailer.
New Deck Commerce Order Management features that automate manual tasks include:
New Return Merchandise Authorization (RMA) Workflows: We offer extensive automated return workflows to help retailers reduce lost costs due to returns. The latest updates to our return workflows include RMA number generation, automatic payment transactions for RMAs, grace period for RMAs, and more. These updates allow retailers to reduce time spent on manual return tasks and improves demand planning for incoming returns.

Automated Fulfillment Rerouting

: Deck Commerce Fulfillment Routing determines the best distribution plan according to retailers' business rules. If a fulfillment location isn't initially identified for an order, logic can now retry Fulfillment Routing a designated number of times to accommodate changes in inventory. This feature reduces the amount of time retailers spend manually searching for available inventory to fulfill orders and is recommended for retailers with high-volume inventory turnover.
Chargehound Integration: The Deck Commerce + Chargehound integration gives retailers the option to outsource chargeback investigation and automate previously manual tasks.
Increase Visibility Across Teams
To maintain an outstanding shopper experience and ensure internal teams work efficiently, retailers need visibility into all order information for all their teams.
New Deck Commerce Order Management features that increase visibility across teams include:
More User Permission Options: Now retailers can designate which users can manage orders in fraud status, which empowers teams to leave fraud review to trained users or open to the entire team. New permissions have also been added for multi-brand retailers. If the retailer has multiple brands, they can manage which users can access which brands' order information.

Credit Reporting

:

The new

Deck Commerce Manual Credit Report gives retailers visibility into trends for all shipping, order, and item credits to help detect inefficiencies and prevent loss. The report helps retailers identify areas of potential improvement and encourages alignment on crediting policies across the enterprise.
New APIs: Retailers now have more options for sharing order information with their teams through Deck Commerce APIs. The new APIs empower different teams to use the applications they need while having access to the same order information as other teams across the enterprise.