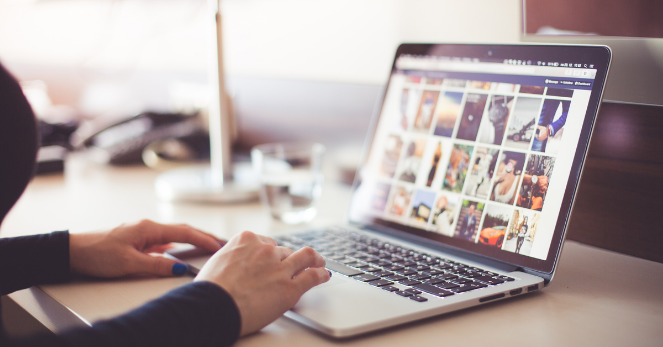 Omnichannel commerce means more than BOPIS and curbside pickup. It means consumers have a unified, seamless shopping experience no matter the interaction point. This includes how they engage with a brand's loyalty programs, whether in-store or online.
We reached out to our friends and loyalty experts at Yotpo to get their insights on how retailers can build a truly omnichannel loyalty program.
Here's our exchange with Katie McKeever, Loyalty & Referrals Product Marketing Manager at Yotpo.
Why Are Omnichannel Loyalty Programs the New Standard?
Customers' buyer journeys are complex and becoming increasingly multi-channel. Over 35% of American buyers have tried a new way of shopping this past year, many of whom report a "high intention" of continuing these habits. eCommerce saw unprecedented growth during 2020, but in-store shopping is having a renaissance. According to the National Retail Foundation's annual forecast, retail sales are expected to increase between 6.5 and 8.2% in 2021.
Disparate loyalty experiences will only cause brands to lose out on customer lifetime value. Over a quarter of shoppers say their biggest frustration with loyalty programs is the disconnect between online and in-store experiences. Omnichannel loyalty is key to future-proofing your business by ensuring you connect with shoppers no matter where they are.
How Can Brands Bridge the Disconnect Between Online and In-Store Loyalty Experiences?
Implementing technology that supports an omnichannel loyalty strategy is the first step. Make sure your loyalty solution includes point-of-sale integrations, receipt scanning, and QR codes — all key components of customer-led redemption. These features streamline and encourage in-store member enrollment and reward redemption, all from a shopper's mobile device.
What is Customer-Led Redemption, and Why Is It Important in an Omnichannel Loyalty Strategy?
Customer-led redemption allows consumers to take the lead on their loyalty experience. Using their mobile device while in-store, shoppers can oversee their program status, earn points, and redeem rewards.
This tactic is imperative to an omnichannel loyalty strategy because it puts customer well-being and comfort first. It sidesteps buyer hesitation, which is especially important for customers returning to in-store retailers. Face-to-face interactions are minimized, as are potentially uncomfortable interactions with sales associates. Members don't have to ask about discounts or their VIP status; they have the answer at their fingertips.
How Do Referrals, Reviews, SMS Marketing, and User-Generated Content Impact an Omnichannel Loyalty Strategy?
Loyalty members are often business' best customers, meaning they're willing to do the most for brands they love. By providing an elevated experience regardless of their preferred channel, shoppers will continue to advocate for your business. Brands can incentivize reviews, referrals, user-generated content, and SMS channel adoption in exchange for clear value: rewards, points, or VIP experiences.
Given the Complexity of Omnichannel Loyalty, What Other Systems Should Brands Be Thinking About to Sync and Integrate with the Loyalty Platform?
Point of sale (POS) integrations and receipt scanning functions are key to creating seamless, omnichannel loyalty experiences. Yotpo's loyalty solution integrates directly with business' POS, allowing merchants to set up scannable QR codes throughout their store that immediately connect customers to their loyalty experience. Whether shoppers are existing members or interested in signing up, they can access your program instantly.
Yotpo's receipt scanning functionality allows shoppers to redeem points across third-party retailers. Loyalty members simply scan their receipt, and after having it verified, they receive an email letting them know they've received rewards for their purchase.
Integrating your loyalty platform with your order management system (OMS) provides retailers with more ways to create those seamless, omnichannel experiences. An OMS allows loyalty points to be added and subtracted in real-time as items are shipped, returned, gifted, and more—giving customers transparency throughout the entire order lifecycle.
About Yotpo
Yotpo, the leading eCommerce marketing platform, helps thousands of forward-thinking brands like Patagonia, Rebecca Minkoff, MVMT, Tweezerman, and Bob's Discount Furniture accelerate direct-to-consumer growth. Yotpo's single-platform approach integrates data-driven solutions for reviews, loyalty, SMS marketing, and more, empowering brands to create smarter, higher-converting experiences that spark and sustain customer relationships. We integrate with the tools you use every day, including Google, Instagram, top eCommerce platforms, and the rest of your tech stack. Yotpo is a Forbes Cloud 100 company with offices worldwide including New York, London, Tel Aviv, and Sofia. More information can be found at www.yotpo.com.