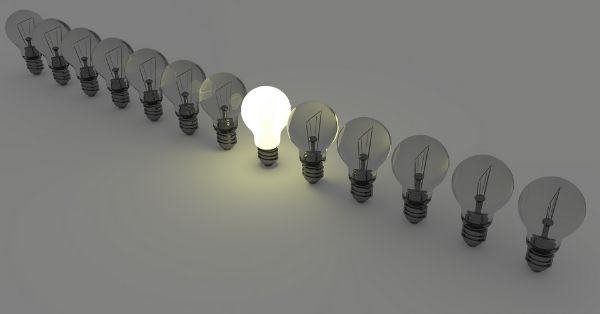 Future success depends on today's planning. And with the pace the retail market changes, you know future success doesn't come by accident. You either grow or die.
We see it often – someone at your company suggests making a change to your processes and technology stack, but the suggestion goes unheard for far too long.

Sometimes you already know you need a change, but it takes one light bulb moment and a lot of support from your team to get things going. If you're experiencing any of these growing pains, it's time to consider implementing an order management system (OMS) today.
Telltale Signs Your Retail Business Needs an OMS
1. You plan on adding or changing vendors to improve customer experience
Loyalty, payment, fraud, tax – the list of vendors your company works with to process orders from start to finish can be extensive. As your business evolves and your customers demand improved experiences, your team needs to be ready to change or add technology quickly. Failing to do so can result in poor customer experiences, and ultimately customers who once were your brand advocates will become your competitor's advocates.
Think about it – do you have plans to add payment options like Apple Pay, PayPal, Afterpay, or others that are convenient for your customers, so they don't abandon carts?
Do you want to give your customers an awesome loyalty experience using a loyalty tool like Clutch and GiveX? Do you want to give your customers a personalized experience using Emarsys or Salesforce Marketing Cloud?
One of the benefits of a dedicated order management system (OMS) is the ability to add or change vendors without having to completely rewire your system framework. A reputable order management solution will have a strong list of prebuilt integrations that makes it easy to swap one vendor for another if your customers and internal teams are having issues with them. Even better, your order management solution should have a plugin architecture that makes it easy for your company to switch to nearly any third-party integration with little risk and complexity.
2. Your team is processing one order at a time for quality control
We know it's important for your team to monitor orders for quality control as they're being processed, but a one-by-one approach prohibits scalability.
When it comes to scaling, automation is key. Quality control should be left to automated order management workflows that can detect issues like over-allocated inventory, payment issues or custom order inconsistencies.
Workflow automation reduces risk of human error and gives customers a more consistent experience as they interact with your brand. The amount of time your business will save by automating workflows is significant and will make it easier for your customer care team to focus on their top priority— an awesome customer experience.
3. You lack centralized visibility into all orders
Are you logging into multiple interfaces to find up-to-date order information? If so, your customers and your internal teams are probably frustrated.
If you're selling on multiple channels or plan to in the future your entire team needs centralized visibility into all orders. An order management system will have one view where your team can log in and see every transaction that's taken place on all orders and service customers on the same screen.
Nothing is more frustrating to customers than a long wait time as the customer service team checks multiple systems and channels for their order. It should be as simple as this: "Hi, can I get your name or order number? Great – I see your order right here! How can I help you?"
Deck Commerce Can Help
If you're looking to scale your direct-to-consumer business, or struggling with any of these growing pains— consider leveraging an order management system.