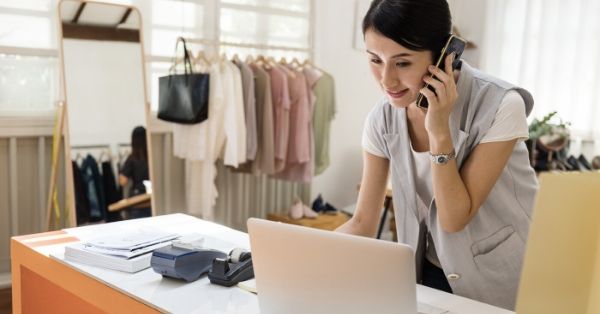 The phone is ringing off the hook, live chat is blowing up, and where did that pick-up-in-store order go? With all the background noise, you're still supposed to keep focus on the sole priority— your customer. How?
The less tasks a customer service representative has to manage, the more time they can spend making customer experiences positive and pain-free. With a best-in-class Order Management System (OMS) in place, there are several activities customer service spends less time on, if any at all.
Here are 3 of our favorite ways the right Order Management System can makes life easier for customer service.
1. Crunching Numbers
A customer calls and wants a credit for a free shipping discount they forgot to apply at checkout. A strong Customer Service Portal puts the tools to make this customer happy right at the agents' fingertips. From simple adjustment entry to ensuring calculations accurately figure in tax and promotional values, your agents will spend less time calculating how much should be returned and get your customer back to their day.
2. Automatically Processing Orders
If your team is still yelling across the warehouse to let everyone know an order has shipped, returned, or cancelled, you would love the automation an OMS provides. Don't scream and shout, open OMS and watch the order process from start to finish right before your eyes. Yes, this includes automatically returning funds to customers when their return orders arrive in your warehouse!
3. Getting Orders to Customers Faster
As we all know, customers expect their orders to arrive on their doorstep faster than ever.
Calling from store to store or warehouse to warehouse to see the quickest option to get an order to the customer is time consuming. Not just for you, but for your customer as well. That's why it's critical inventory counts can be made visible for all locations to all Customer Service users. Or, you can have smart order orchestration logic kick in and do the math for you. That's right, an order management system should be able to calculate which location can fulfill orders the fastest for your customers. Now, that's a good deal for both the customer and customer service!
Click here to learn more about how Deck Commerce helps retailers improve their customer's experiences. Let your customer service team focus on your customers, and we'll take care of the order details.