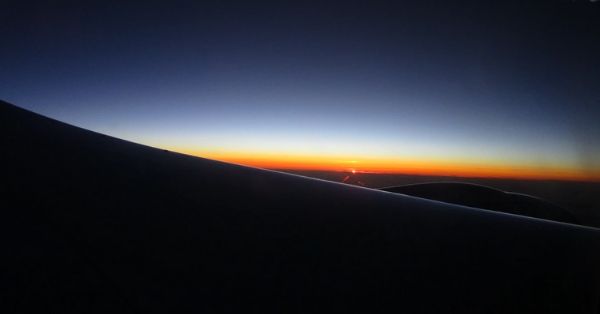 From increased personalization to multiple payment options, during the second half of 2017, an omni-channel operations suite should allow online retailers to leverage and even take advantage of these opportunities.
So what are the top four e-commerce trends retailers should be aware of?
1. Increasing personalization of customer experiences
Not only are online shoppers savvy about what they buy, they're also astute about how they buy it. Consumers expect to be greeted with personalized messages and emails thanking them for making a purchase or even merely browsing a website. Through marketing efforts and customer identity and access management tools, e-commerce brands can leverage buyers' data and personalize customer journeys to engage shoppers both on and offline.
2. Mobile e-commerce trends
More than half (54.5 percent) of all online retailers said their shoppers used mobile devices to purchase something, according to the most recent IMRG Capgemini Quarterly Benchmarking.
To better enable traffic from smartphones and tablets, Google in November 2016 announced it was implementing mobile-first web indexing. Previously, the search giant's ranking system primarily focused on the content of a web page's desktop content to determine its relevance to the person searching. But with more people searching Google on mobile devices instead of desktops, the company started experimenting with ways to improve its indexing of mobile websites.
Online retailers need to ensure their operations align with this shift and they have the omni-channel e-commerce capabilities necessary to take advantage of it.
3. Faster shipping options
No one wants to wait, and online shoppers are no different. At 87 percent, shipping cost and speed represented the second most important factor that online shoppers found very or extremely influential in determining where they shopped, according to BigCommerce. Clunky workflows that hinder efficient customer order management leads to delivery delays and, ultimately dissatisfied customers. These disgruntled shoppers now take to online review sites where they voice their displeasure with the company's service, which can cause a major decline in traffic for the e-commerce site.
An omni-channel operations suite gives online retailers greater control over the complete life-cycle of an order, allowing them to automate processes and deliver rapid, distributed customer order management.
4. Optimizing omni-channel sales
Retailers know they need to have an online presence to complement their brick-and-mortar locations. Many brands have even decided to forego traditional storefronts in favor of just an e-commerce site.
While a pure e-commerce strategy can certainly provide growth opportunities, many retailers are opting for an omni-channel sales strategy. No matter whether a customer opts to shop from a mobile device, a laptop or a brick-and-mortar store, retailers need to have the ability to integrate all their channels on the back end to ensure they're providing the same high-quality customer journey regardless of the touchpoint.
Ultimately, 2017 is shaping up to be the year retailers fully utilize omni-channel methods to provide consumers with a personalized and seamless customer journey and expedited shipping.
Click here to learn more about how Deck Commerce, an omni-channel operations suite, helps online retailers leverage these trends for growth opportunities.