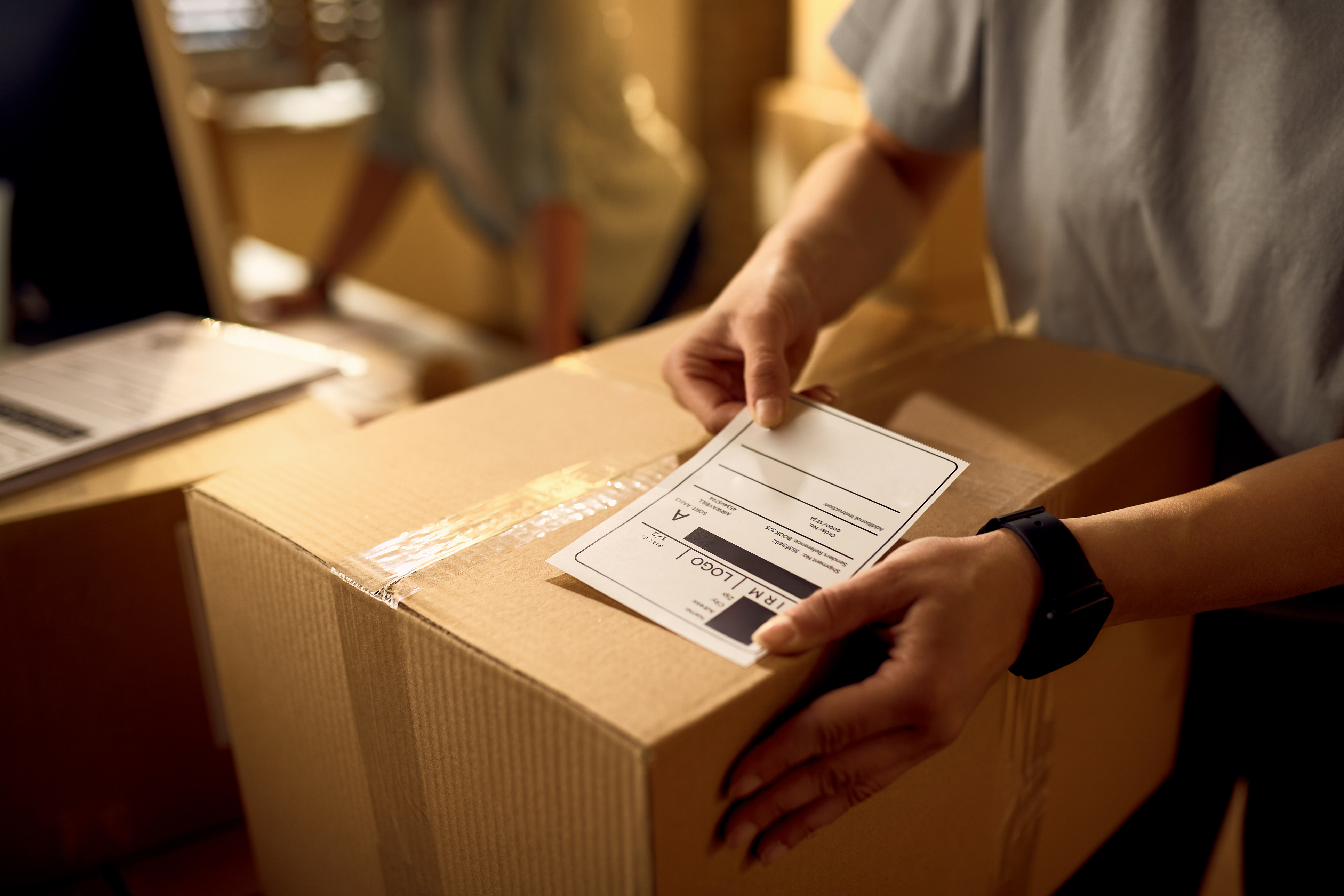 More than half of online buyers said that the speed of delivery influenced their purchase decision. Stock-outs, backorders, and delivery delays can cost you sales and frustrate customers. In many cases, they'll head to competitors to buy and may never return.
If you don't have an accurate and streamlined inventory management and order management system, it will be difficult to fulfill orders efficiently to meet customer expectations.
It's a simple concept. The faster you can process orders, the faster you can fulfill them.
That leads to more sales opportunities and increased revenue. Most importantly, it reduces fulfillment costs. Since the average cost for online retailers to fulfill an order can eat up 70% of the order value, streamlining your order processing can significantly improve your margins.
Customers today have increased expectations. Due to online retailers like Amazon offering two-day or even same-day delivery time periods, companies need to be exceptionally efficient to compete effectively. This means having a robust, reliable, and automated direct-to-consumer omnichannel order management system to support operations for inventory visibility across multi-channel selling, routing orders efficiently, offering flexible fulfillment options such as BOPIS and ship-from-store, processing transactions with notifications and tracking, managing customer returns, as well as their loyalty or points programs, and finally, integrating with your tech stack and doing it with ease.
Unfortunately, many companies have outgrown their in-house or legacy systems.
Traditional order management systems typically connect the backend to wholesaling distribution networks. This still meant a lot of manual work to update front-end consumer channels, made especially challenging due to multiple sales channels. Today's modern omnichannel OMS handles the entire end-to-end process from the backend to consumer channels.
How an OMS Simplifies Order Fulfillment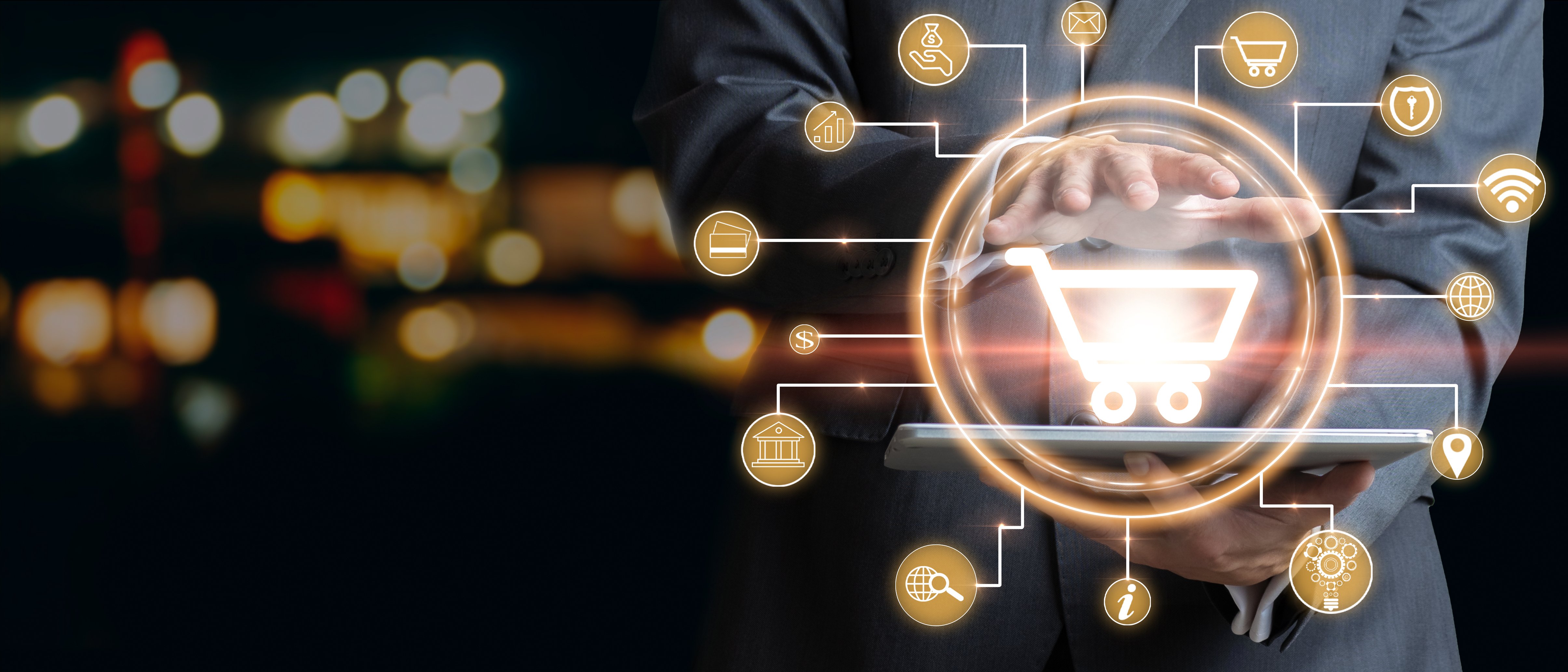 To achieve faster order fulfillment methods, you need to modernize your operations with an order management system (OMS) that handles the entire end-to-end customer experience lifecycle and while exceeding customer expectations.
Seamless Integration
While the order process doesn't seem complex, most orders go through several stages before it is fulfilled. Assuming you have a way to manage your supply chain and allocate inventory across channels, there's still work to do. Once the order is received from the customer, it needs to be processed by the back-end and the request has to be sent to the warehouse for fulfillment.
Then, the order needs to be picked, packed, and shipped with order information and shipping data sent to the customer.
When everything in your order fulfillment process integrates seamlessly, you can streamline operations and automate most of this process.
End-to-End Visibility
The right OMS will link with your suppliers as part of your supply chain management. However, you also need real-time visibility into your inventory. You need to know at all times, how many products are available, where they are located, and whether a certain number has been allocated for different sales channels.
This end-to-end visibility will help you manage stock levels, avoid stockouts, and set automatic reorder points.
Key Performance Indicators
Improving processes requires paying attention to the key performance indicators (KPIs). There is no shortage of KPIs to monitor and measure. Here are just a few:
Order cycle time

Internal order cycle time

Order picking accuracy

On-time ready to ship
Fulfilling orders efficiently requires a seamless OMS, but it also requires an efficient warehouse. Fortunately, bar codes, RF scanners, and cloud-based platforms have made it easier to manage inventory as it arrives and moves through the warehouse. The Warehousing Education and Research Council (WERC) benchmarks industry standards for warehousing and distribution. It also reports on the industry metrics that high-performing organizations follow, such as:
Dock-to-cycle time

Inventory accuracy by location

Order fill rate

Orders picked per hour
You should also be able to monitor financial metrics that impact your operation, including fulfillment costs per unit, inventory days of supply (IDS), and the average cost per order.
Finding the Right Order Management System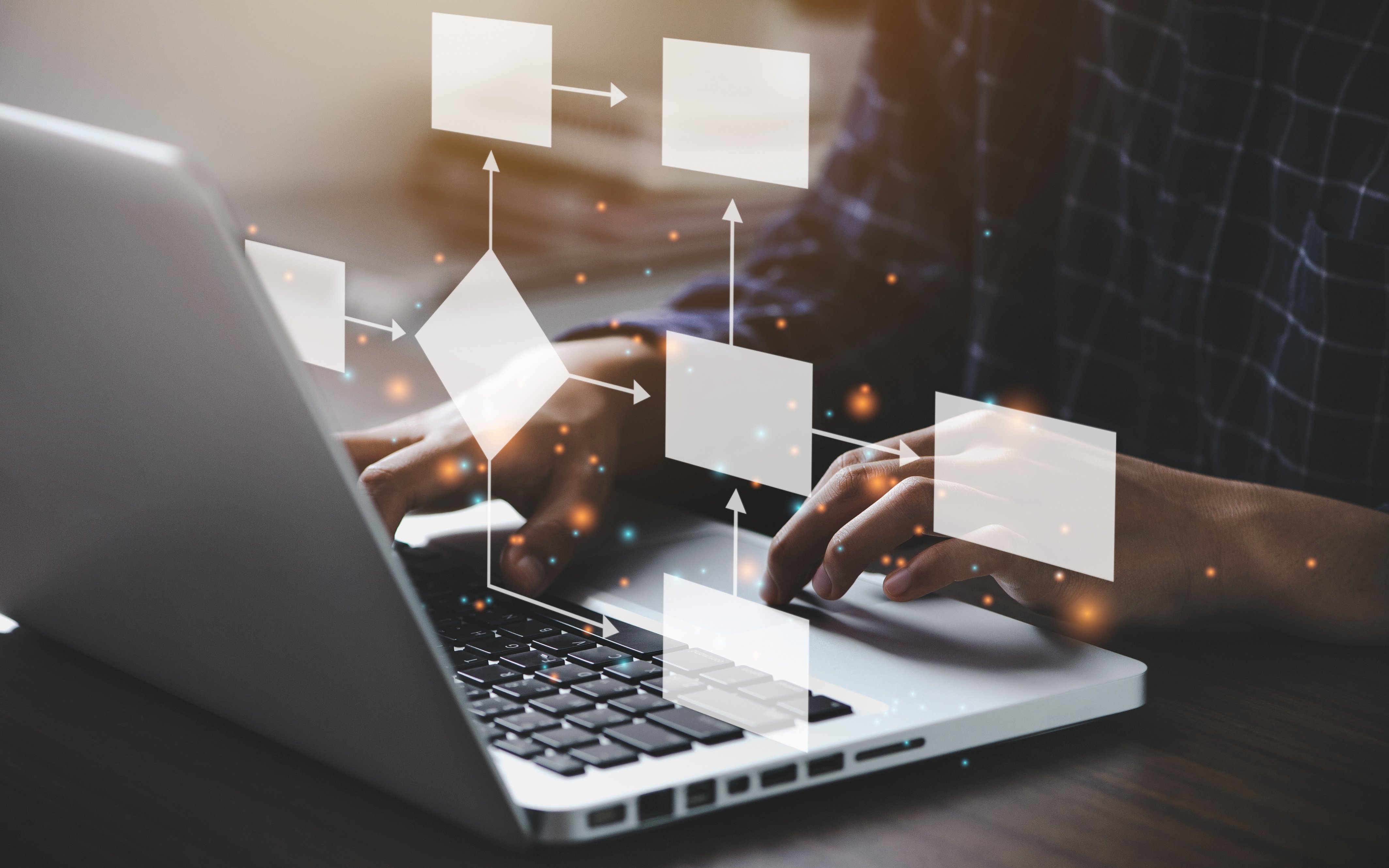 The right OMS can bring everything together into a single platform that manages the entire lifecycle, including:
Inventory management

Order orchestration

Transaction Processing

Omnichannel Retail

Return Management
By integrating with the tools you're already using, you should be able to get a 360-degree view of your customers.
When you are evaluating OMS platforms, you want to make sure that they have these features:
Order Aggregation. You must be able to consolidate all of your orders across multiple channels, including digital storefronts, online marketplaces, and in-store point of sale (POS) systems.

Global and Real-Time Visibility. You also need real-time visibility of your total

inventory management

process and allocations by location in a centralized platform.

Order Automation. Keeping inventory accurate and handling fulfillment promptly require automation tools for

faster order fulfillment

.

Full Order Lifecycle Management. Retailers need to manage the entire

order fulfillment process

lifecycle from the time an order is placed until it's shipped and delivered. Your system must also account for returns and exchanges,

Buy Online/Pick Up in Store

(BOPSIS), and Buy Online/Return in Store (BORIS).

Integrations. Your system needs to

work in concert with sales channels and other software

solutions to help you manage the customer lifecycle.

Customer Service

Portal. With a centralized

customer service

portal, your support team will always have access to the latest information and the ability to modify orders, handle refunds or exchanges, and provide appeasements (if necessary).
Deck Commerce has all of these features and more. With the scalable capacity to handle all of your order volume in a cost-effective manner, Deck Commerce automates the overwhelming majority of the process so you can focus on customer satisfaction rather than inventory and fulfillment.
Here are a couple of examples of how this works in real life.
Reduce Processing Time by 50%
When this women's wholesale footwear manufacturer moved to eCommerce, they found their legacy system wasn't sufficient. Order fulfillment services took minutes, while competitors could handle them in seconds. This led to a loss of sales due to the time it took to accurately get orders processed. At the same time, there was a lack of visibility into the data with data stuck in silos, increasing order transaction times and human errors.
Implementing the Deck Commerce Order Management Solution (OMS) and integrating with Salesforce Commerce Cloud (SFCC) storefront decreased order processing time by 50%.
Automate 98% of Order Fulfillment
A global footwear retailer needed to replace its manual systems for processing orders, viewing inventory, and making sure information was accurate across systems. They tried internal systems and looked at several vendors before settling on Deck Commerce.
The Deck Commerce OMS optimized the entire order lifecycle for the company's websites in North America, Europe, and APAC. This automated 98% of the order process to meet customer expectations. Besides creating real-time inventory accuracy and greater visibility across the organization, it also expanded their offerings by capturing payment upfront for custom designs to mitigate risk.
900% Increase in Sales Volume
A health and wellness retailer found their OMS system wasn't agile enough on the backend to support their storefront as they grew. They also struggled to match changing consumer demand.
The Deck Commerce OMS solution was able to automate 94% of the order processing with 99.999% uptime for support and sales spikes. This resulted in a 900% increase in sales volume while adding additional fulfillment options for customers, such as buy now pay later, loyalty programs, and other marketing integrations.
Order Management Simplified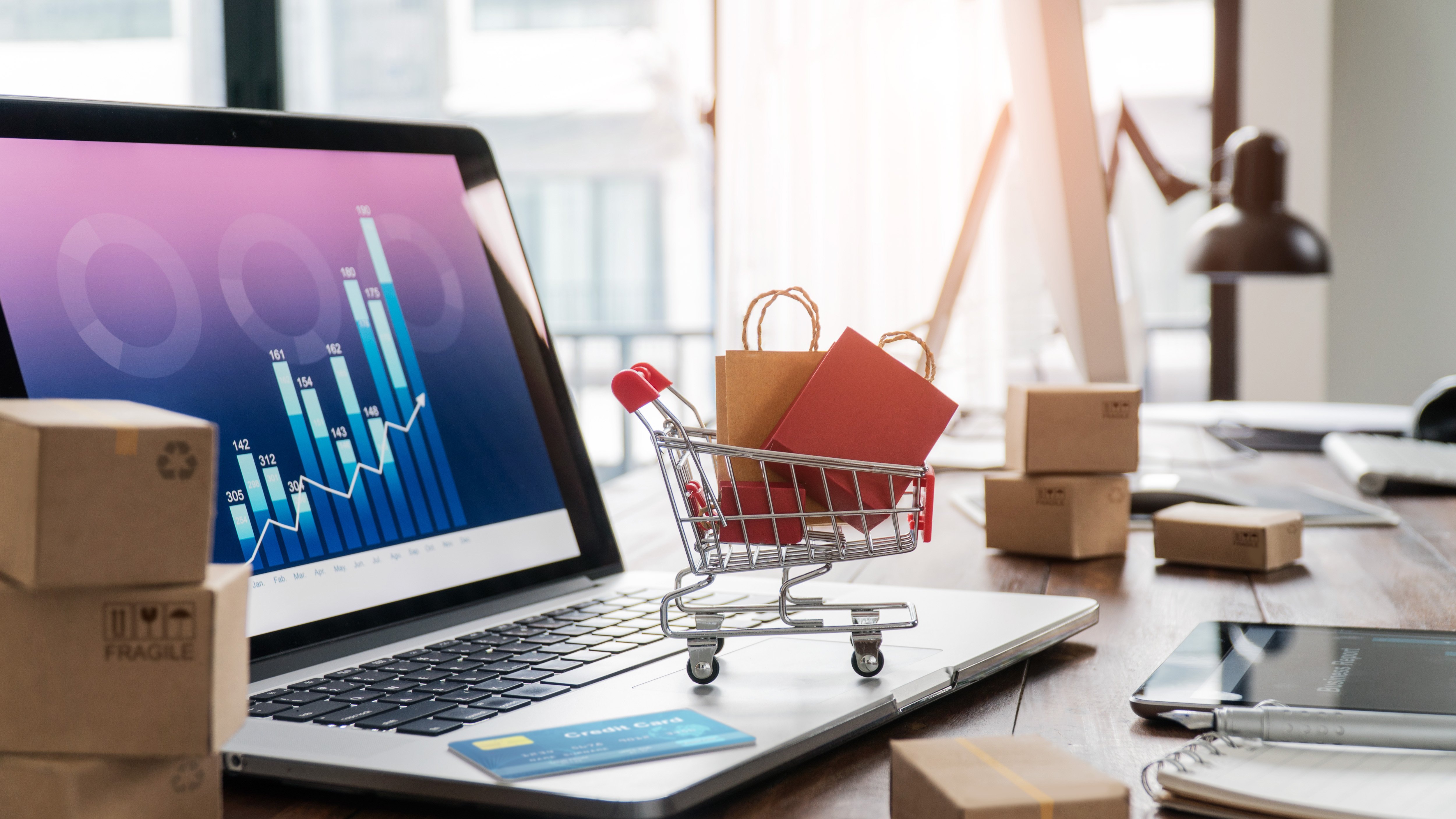 Deck Commerce is the leading order management system for DTC retailers. Developed with more than 20 years of eCommerce experience, Deck Commerce is an extensible platform that is front and back-end agnostic to connect with your systems.
We offer more than 40 prebuilt OMS integrations, including the most popular channel and storefront, such as:
Channel Advisor

Feedonomics
We also integrate seamlessly with most eCommerce tools, including:
Loyalty programs

Fraud prevention tools

Payment gateways

Deferred payment processing

Gift cards and eGifts

Email and real-time notification

Tax and compliance p

Returns and exchange management

Printing and shipping

Subscriptions

Single sign-on
Deck Commerce also integrates with back-end systems such as SAP, Oracle, Microsoft Dynamics, and more.
To learn more about how we can help you improve and automate your entire order lifecycle, request a demo today.