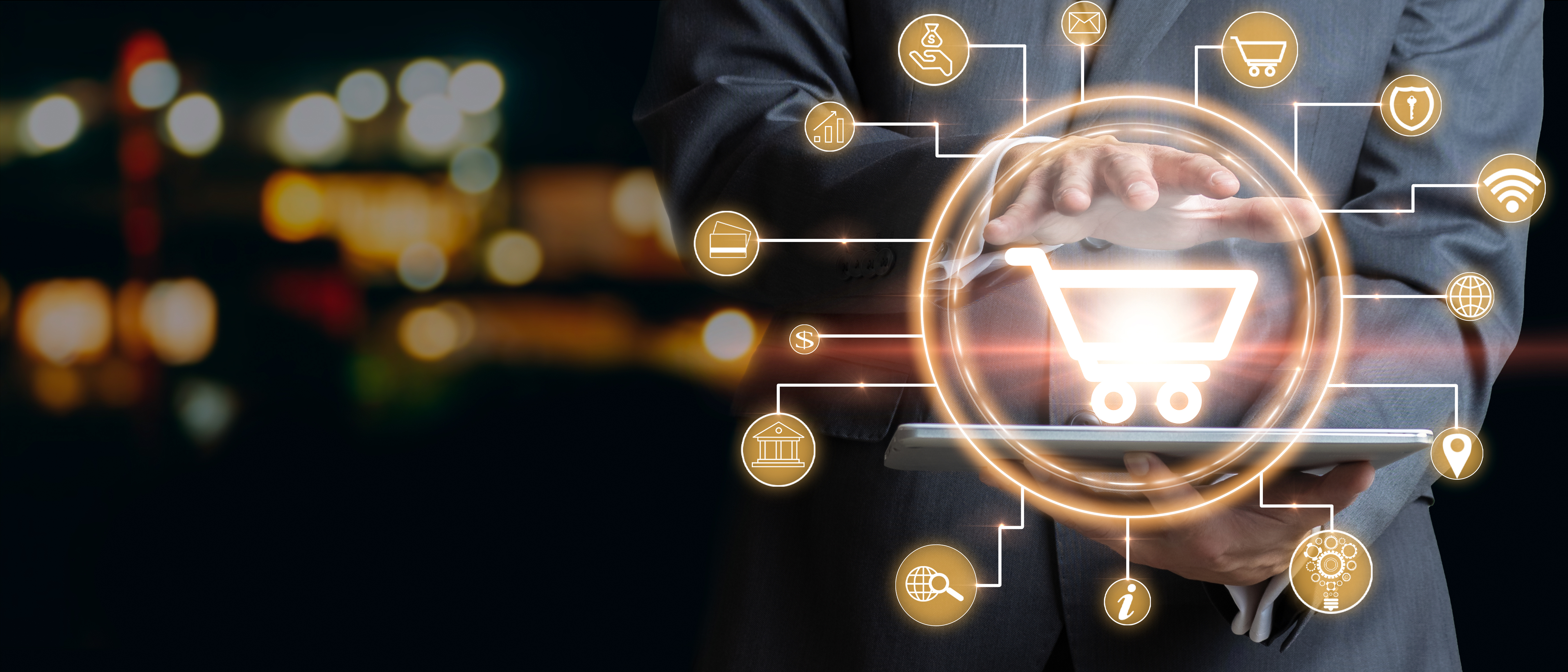 To say consumer shopping habits have changed over the past few years is a dramatic understatement. Forrester Research calls the changes the most "frenzied phase of innovation" that consumer-facing businesses have ever experienced.
The customer journey has changed, likely forever, and so have customer expectations. Retailers that aren't maximizing their storefronts across multiple channels are missing out on significant revenue. Check out just a few stats that tell the story:
More than half of shoppers say they've looked at products online and then bought at a

physical store

— and vice versa.

Retailers that don't provide an

omnichannel experience

for online shoppers miss out on up to 30% of sales.

For

online shopping

, retailers with three or more channels can increase order rates by more than 490%.

Nearly half of customers say they are more likely to complete

online shopping

purchases if they have the option to return in-store.
Multi-channel sales are key to optimizing revenue opportunities. This requires an omnichannel platform to bring it all together, especially when it comes to inventory management, order orchestration, and efficient fulfillment to create a seamless and personalized experience.
How an Omni Channel Approach Benefits Retailers
"Customers want their interactions handled effectively, regardless of the channel they choose." - Gartner
Regardless of how and where consumers shop today, they need to see a consistent approach. This includes:
Online marketplaces and storefronts

Mobile apps

Websites

Brick and mortar locations
Whether they're using a desktop computer or mobile device or browsing in person, they should have the same level of customer service and access. When you can provide this using an omnichannel order management system (OMS), you can realize significant benefits.
Improving the Customer Experience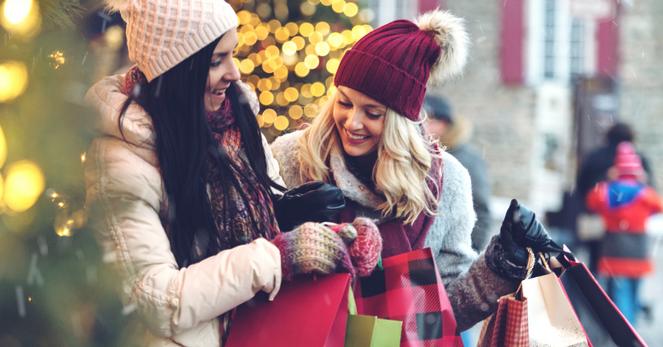 Perhaps the biggest reason to use an OMS is to increase customer satisfaction.
By keeping all of your inventory in sync across all of your digital channels, you can reduce backorders and oversells. 43% of shoppers say seeing whether products were in-stock is one of the most important features when shopping online, or before opting to visit a store in person. An OMS provides total visibility into all of your stock.
You can also provide a more efficient customer experience. Because the right OMS can automate up to 98% of the order process, you can get your products to your customers more quickly. If customers do need to contact support, all the information associated with an order is at hand for support teams. And, if they need to return products, the online return process can be automated for self-service.
The best omnichannel platform will also let you fulfill BOPIS, BORIS, ROPIS, BOSS, Ship from Store, etc. as well as items handled by drop shippers or 3PLs. Complete order orchestration streamlines and automates the process to provide the robust omnichannel experience customers want.
Increasing Operational Efficiency & Reducing Costs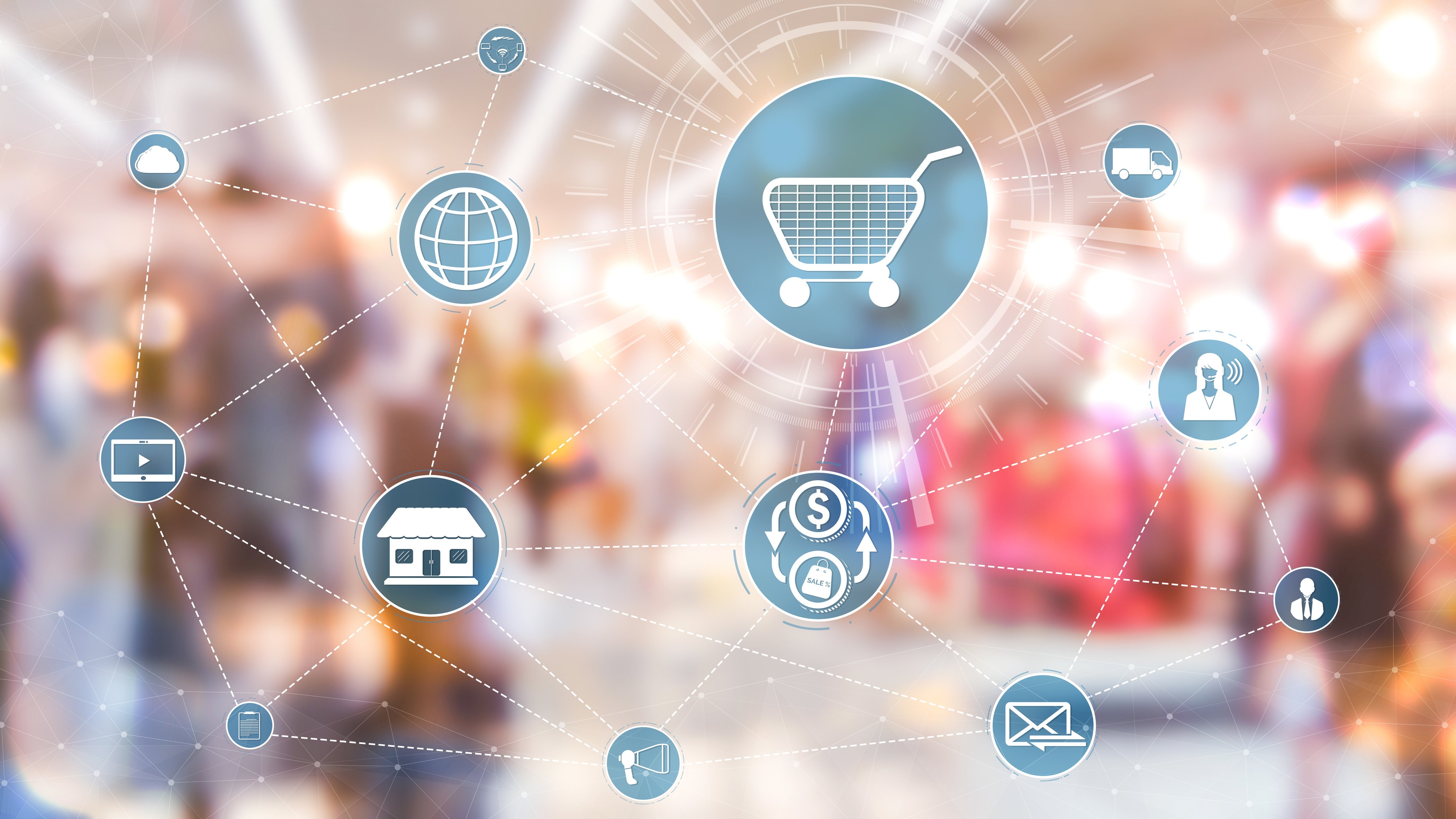 Automation can reduce the workload for your employees, reducing overhead and labor costs.
Besides giving you accurate inventory counts in real-time, inventory management is also more efficient. You can set automated reorder points and safety stock levels, and reduce the amount of lost or dead stock. This also avoids having excess stock on the shelves that ties up capital unnecessarily. This operational efficiency helps you manage your supply chain better.
Since inventory is always in sync, there's no need to reconcile inventory and orders manually.
Part of this operational efficiency comes when it's time to fulfill orders. Dynamic routing can choose the most cost-efficient way to fulfill orders, picking the right warehouse, distribution center, or store based on shipping costs, capacity, and inventory needs to keep shipping fees as low as possible. This can produce cost savings, especially when there are complex orders such as kitting and bundling, partial orders, or complex routing requirements.
You'll also see improved logistics from start to finish. Because all of your orders are connected in one platform, it becomes easier to manage your orders, inventory, and returns. It's also easier to see potential bottlenecks or areas that can be improved when you can track the entire product lifecycle down to individual SKU levels.
Improving Customer Retention
A seamless online experience and offline experience help improve customer retention, one of the best ways to grow revenue and improve your profitability.
Repeat customers spend more than new customers and they spend more often.
Returning customers also significantly reduce your customer acquisition costs (CACs). It costs between six and seven times more to attract a new customer than to retain an existing one.
By providing the best possible customer experience, you're more likely to keep shoppers coming back time and time again.
Better Data Analytics

Because you can view your metrics across your entire sales operations and drill down to individual channels, you can get a wealth of data to help make better decisions. You get accurate, real-time data that provides the insights you need, including historical sales with seasonal adjustments, accurate demand forecasting, and the data you need to optimize inventory and distribution channels.
Advanced analytics can help you plan, manage costs, and make better business decisions.
Finding Emerging Opportunities and Reducing Risk
Consumer habits can change quickly. The faster you can recognize patterns and make an adjustment, the greater opportunity you have. Improved data and real-time visibility let you find emerging patterns and reduce your risk.
By creating a single view of the order and fulfillment process, you can reduce the risk of order errors and lost revenue from inventory shortages or expensive shipping costs. Because you can manage your inventory much tighter, you can also reduce the risk of selling out products by automating reorder points.
Faster Deliveries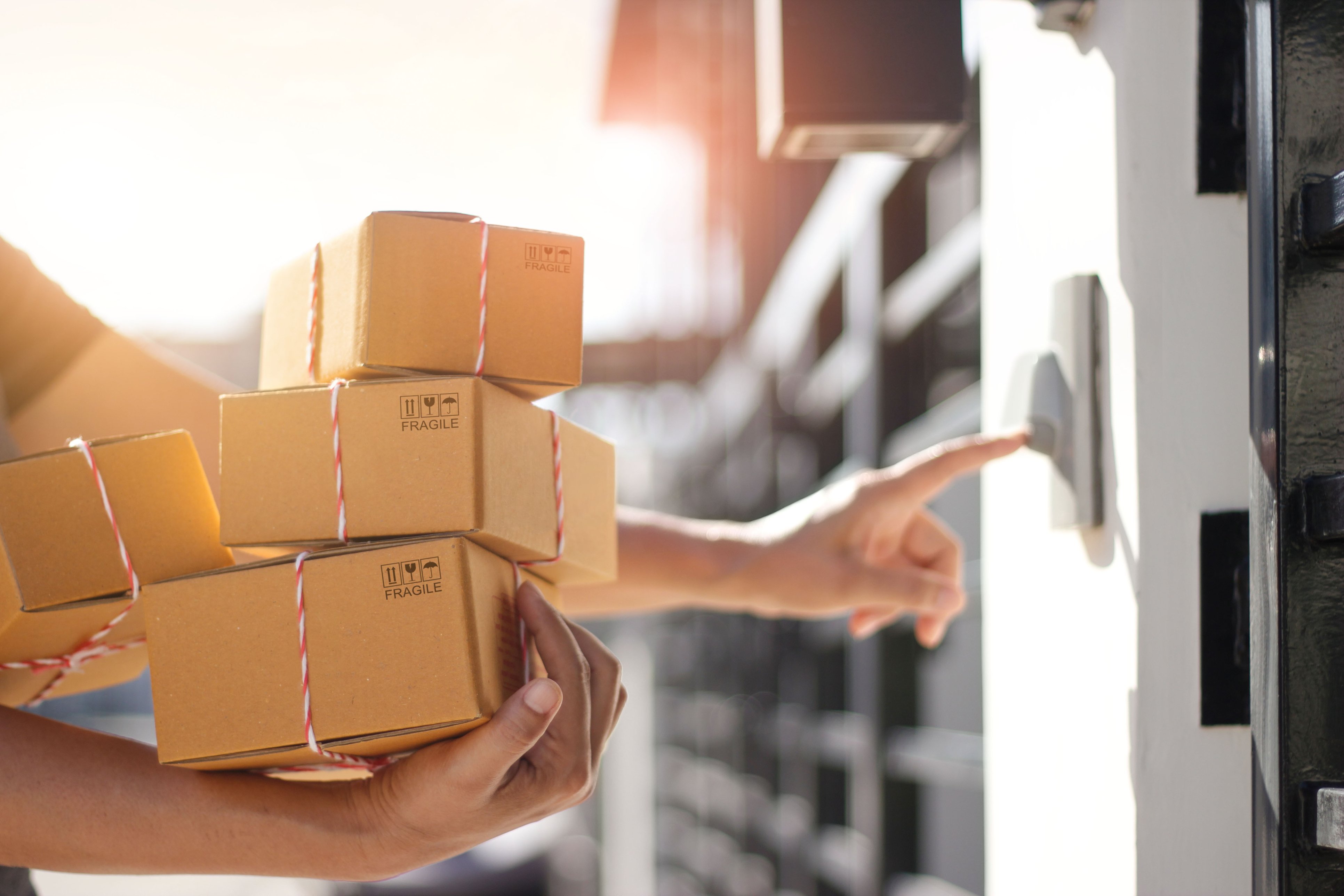 Blame Amazon, but online shoppers today not only expect fast delivery, they demand it. In one survey, 87% of online shoppers said shipping speed was a key factor in deciding where to shop — and that was before the pandemic.
Long processing and shipping times play a big role in shopping cart abandonment. When you can deliver promptly, you get more conversions.
When you can fulfill orders from any of your sales channels and automate nearly all of the fulfillment process, you can significantly improve the speed of deliveries. The right system will not only automate the process of shipping but keep customers up to date on deliveries as well.
Scaling Operations
When you have an omnichannel order management system in place, it's easy to add new sales channels at any time. When an opportunity arises, you can add it to your existing strategy rather than having to build it from scratch. This allows you to get up and running quickly without having to disrupt your current operations.
Integrating with Your Existing Tech Stack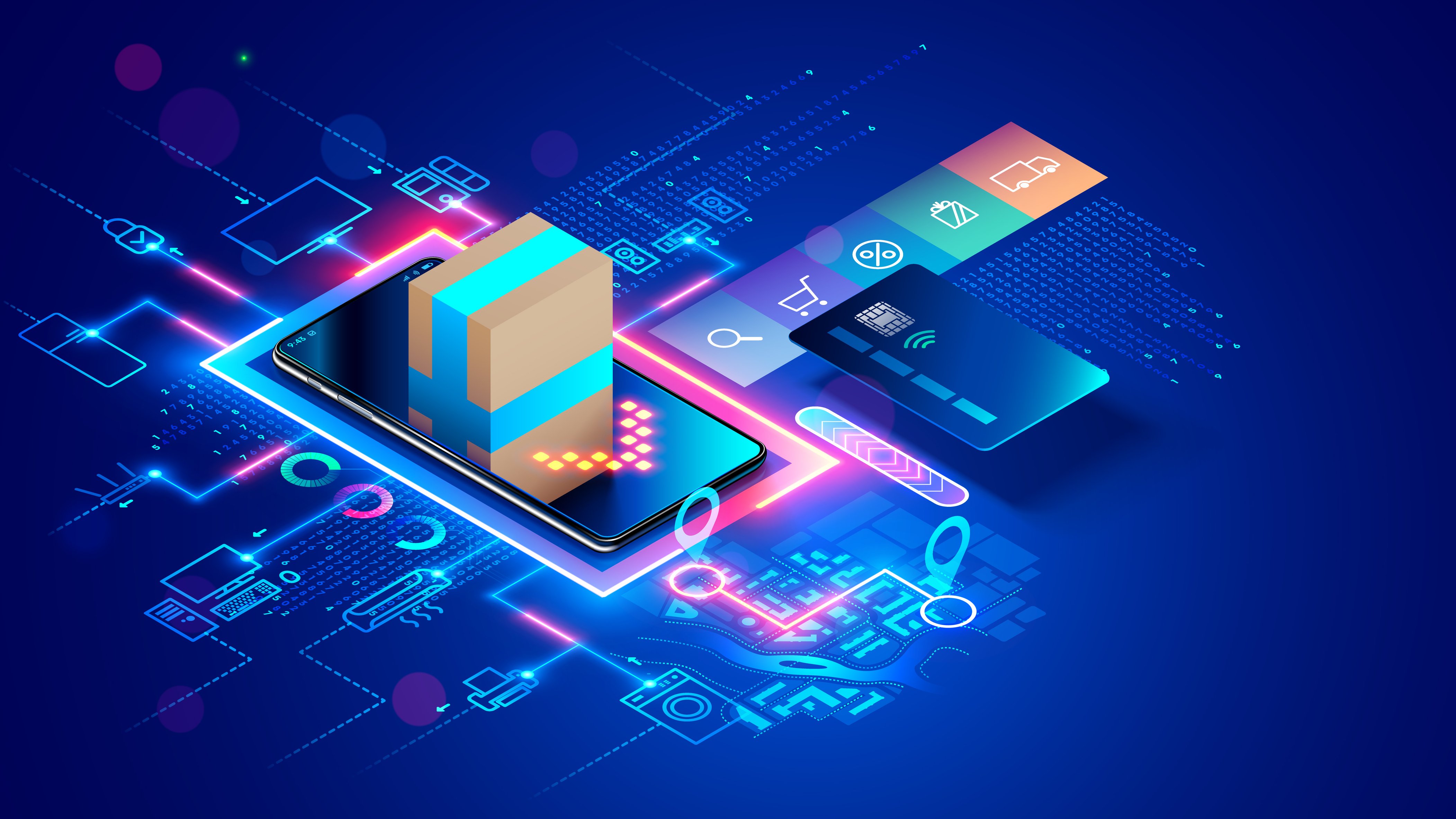 The best OMS platforms will have prebuilt, native integrations with the storefronts and platforms you're using to sell as well as:
Loyalty programs

Fraud prevention platforms

Payment platforms and deferred payment platforms

Gift cards and eGifts

Email

Shipping

Tax

Compliance

Subscriptions

Backend systems
This allows you to create an efficient tech stack that works together and creates additional operational efficiencies. For example, a study by McKinsey reports that connecting your data systems with a centralized management platform can improve fill rates by 10% and reduce waste by as much as 30%.
Competing Effectively
Shoppers today are looking at multiple options online before deciding on a purchase. If you are unable to provide the same (or better) level of service as your competitors, you're at a severe disadvantage. This is especially true for commodity items that have similar pricing.
With an integrated OMS, you can leverage the same shipping, pickup, and return options as major eCommerce platforms and big box stores.
Improve the Omnichannel Sales Experience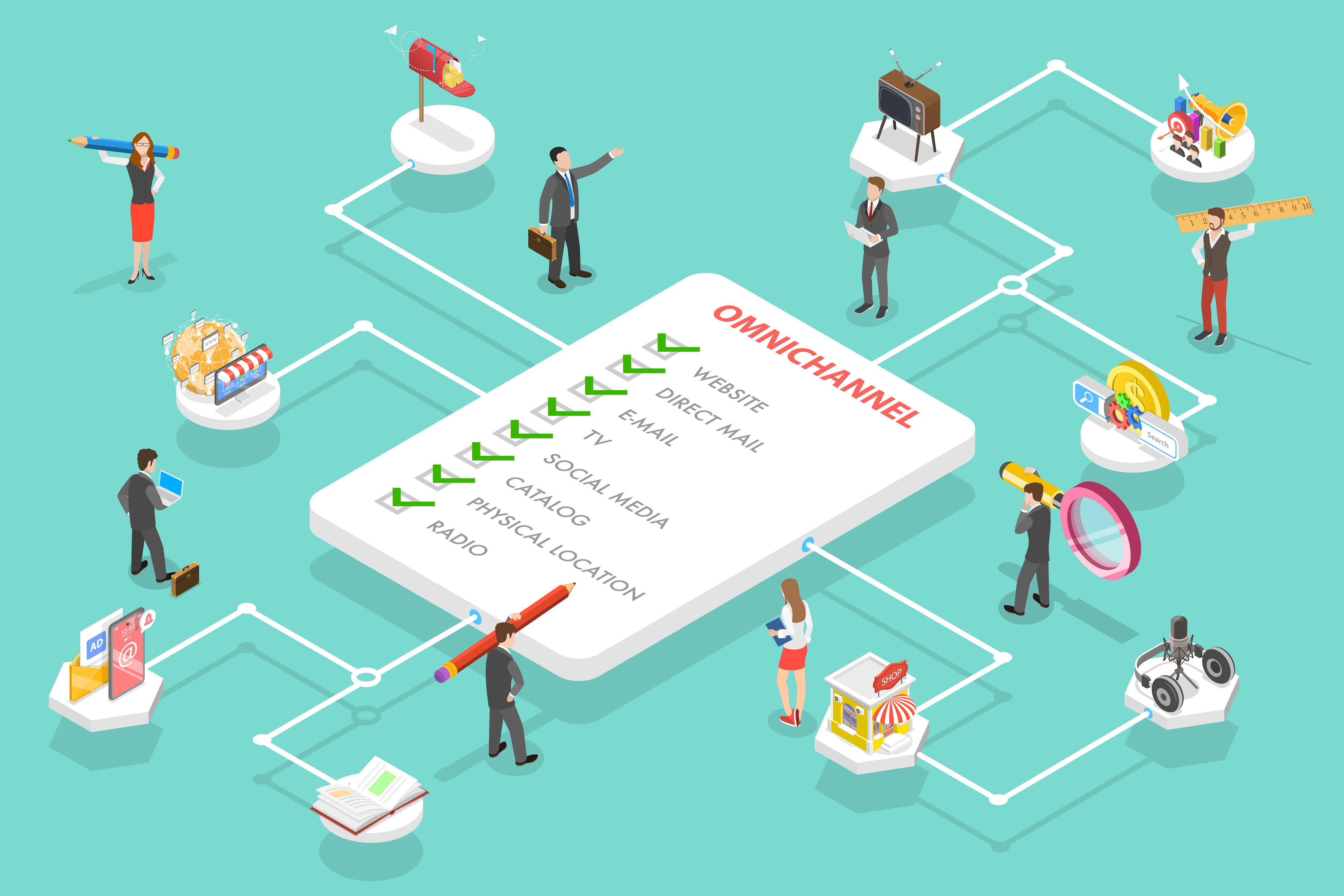 Omnichannel sales are key to growing revenue in today's online shopping environment. Multiple channels let you reach customers where they shop and how they shop. With the right omnichannel order management platform, you can provide the seamless experience customers desire and improve your operations — saving you time and money.
The best OMS platform will provide a comprehensive, 360-degree view of your order to provide visibility at every step of the order process including:
Order processing

Order routing

Automated fulfillment

Shipping delivery

Returns and reverse logistics
Without an OMS, managing multiple sales channels is a significant challenge. Retailers that sell on multiple storefronts such as Shopify, Big Commerce, and Adobe Commerce Cloud, for example, need a better way to manage everything in one platform rather than relying on the tools from each marketplace, requiring significantly more effort, coordination, and manual effort.
The right platform can simplify the job of managing your multichannel sales, supply chain and inventory, and order fulfillment.
To learn more about how Deck Commerce can improve your omnichannel operations, contact Deck Commerce today to request a demo.