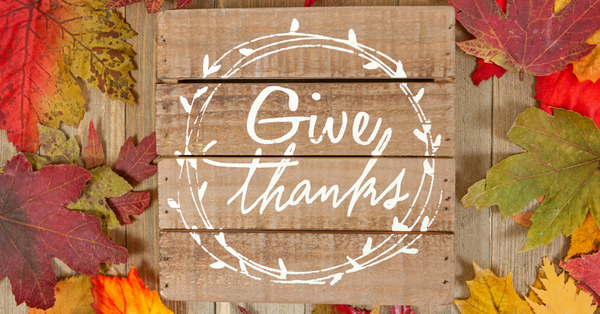 It's that time of year! In a world where every year brings its own trials and unexpected flare, it's helpful to reflect on the things that helped get us through it. From supply chain disruptions and excess inventory to inflation and a looming recession, the last two years have thrown retailers many curve balls.
One bright spot for retailers has been their order management system. What used to be "nice to have" capabilities like buy online pick up in store (BOPIS), curbside pickup, and real-time inventory visibility became critical due to market and consumer demands.
Here are four reasons retailers can be thankful for their order management system (OMS) this year.
Reduce Expenses
It may seem counterintuitive that investing in software reduces your expenses, but it helps brands work smarter.
For example, manually processing a return can take up to 15-20 minutes per order—something an order management system can do automatically. If a retailer processes 100 returns a day, that's roughly 2,000 minutes (or 33 hours) saved. Time that brands can invest back into their business.
"We saved over 7k hours of labor by automating our returns process. Now our team can focus on providing excellent shopping experiences to our customers." - Children's shoe company leveraging Deck Commerce
Additionally, smart order routing gives retailers the ability to ship products from the fulfillment location closest to their customers— whether that's a warehouse or their local retail store— saving transportation costs and optimizing the final mile.
Optimize Inventory
Moving excess inventory continues to be a struggle for brands. Having visibility into inventory across all selling channels is critical to solving this issue. No retailer wants customers to see an "out of stock" alert on a product that has plenty of inventory available in another sales channel.
An order management system allows retailers to leverage inventory across their entire network—regardless of where it's located. By having a clear picture of all inventory, they can easily allocate products where needed to prevent missed sales opportunities.
Deliver Orders Faster
Even with all the outside pressures retailers face, one thing has stayed consistent: increasing consumer expectations. Consumers still expect to receive their order in a reasonable timeframe – or at the very least the delivery windows promised on a brand's website. Retailers need to get their products to their customers in the fastest way possible (that doesn't wreck their bottom line).
That's where your order management system comes into play. An OMS automates up to 98% of order processes—including returns, cancellations, and customer communications. Plus, as mentioned above, an OMS routes orders to the best fulfillment location ensuring delivery times are met.
Increase Revenue
By enhancing your fulfillment capabilities, you are enhancing your customer experience. Research shows that retailers with a solid omnichannel shopping strategy typically retain 89% of their customers (vs. 33% retention for retailers who don't have a solid omnichannel strategy).
An order management system can help with two key components of enhancing your customer experience: product availability and fulfillment options.
Product availability:
Offer preorders and backorders on highly coveted products

Showcase local store inventory availability on your storefront

Get your products in front of more customers by selling on marketplaces
Fulfillment options:
Buy Online Pickup in Store

Curbside Pickup

Buy Online Return in Store

Reserve Online Pickup in Store

Ship from Store

Fast home delivery
Summary
As the year ends and the busiest shopping season is upon us, retailers who have invested in an order management system have a lot to be thankful for this year.
If you have not yet made the investment, take some time this holiday season and audit your order processes. How much time are you spending on manual tasks? Are you meeting your customers' delivery expectations? What would you do with the time saved via automation? How would that improve your customer experience?
If you'd like to chat about optimizing your order processes, feel free to schedule time with one of our order management experts.