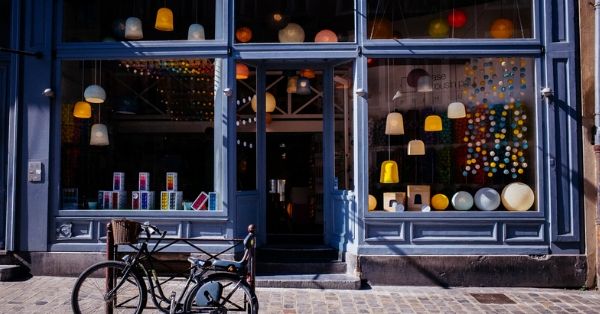 Returns and exchanges can be a nuisance for both customers and retailers, but they're a crucial aspect of operating a successful retail company.
No matter whether the shopper made a mistake, there was an error during order management or because of any other number of potential disconnects, it's imperative that online retailers have a rapid and easy-to-use return and exchange policy in place. Without a clear, easy-to-understand policy, e-commerce retailers run the risk of driving customers to competitors.

In addition to a solid policy, e-commerce sites that utilize the right distributed order management solution gain access to return and exchange management capabilities that allow for buy-anywhere-return-anywhere processes for customers. This expedites returns and exchanges and ensures shoppers remain satisfied with their purchases.
Writing return-and-exchange policies
A National Retail Federation Report revealed that U.S. retailers lost $260.5 billion in sales because of total merchandise returns in 2015. That's a big number. To put that in comparison, NRF noted that a corporation with this amount of sales would place third on the Fortune 500 list.
According to a recent UPS survey, when a return policy is unclear, 15 percent of customers will abandon their cart before making a purchase. Only 60 percent of respondents said they were satisfied with the ability to find a return policy.
"Only 60% of respondents were satisfied with the ability to find a return policy."
With growing pressures to boost profit margins and ever narrower routes for doing so, it's crucial that e-commerce brands have their return policies clearly accessible and easily understandable. This helps retailers ensure they've captured all the potential revenue from every transaction and finding ways to mitigate lost sales due to returns.
In addition to having detailed return policies that spell out their options, the UPS survey also revealed that:
51 percent of customers wouldn't complete a purchase if shipping with a prepaid label is not available.
68 percent noted a positive return experience needs to have free return shipping.
51 percent won't finish their online purchase if they're unable to return the item to a physical store.
82 percent said that unless they can return the product for free with a prepaid label or in store, they will not complete the purchase.
While retailers don't need to offer every single one of these returns features, only giving consumers one or two of these options will make their brand less competitive against those companies who do provide all of these.
Optimizing the return-and-exchange process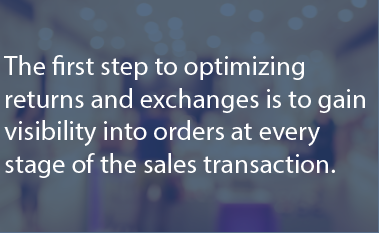 As the data shows, e-commerce retailers need a means to directly convey their returns and exchange policies to consumers. In addition, it's imperative that these brands have the ability to streamline the entire process across all channels.
The first step to optimizing returns and exchanges is to gain visibility into orders at every stage of the sales transaction. Retailers need an advanced order management system that allows staff to locate, track and identify every piece of merchandise through the full order lifecycle. This ensures nothing falls through the cracks during an exchange or return.
For instance, when a product is sent back by a customer and it's scanned into the warehouse, the account is automatically updated. On one side of the transaction, shoppers get their money back and an email notification informing them of such for their records. Meanwhile, the OMS re-enters the returned or exchanged inventory SKU back into the system, allowing for resale or other business purposes.
E-commerce brands can take advantage of the capabilities offered through with an omnichannel e-commerce platform like Deck Commerce to help streamline returns and exchanges. This allows for greater product visibility and management capabilities from the moment a customer places an order through the entire return or exchange process.
Click here to learn how Deck Commerce can help online retailers streamline returns and exchanges.