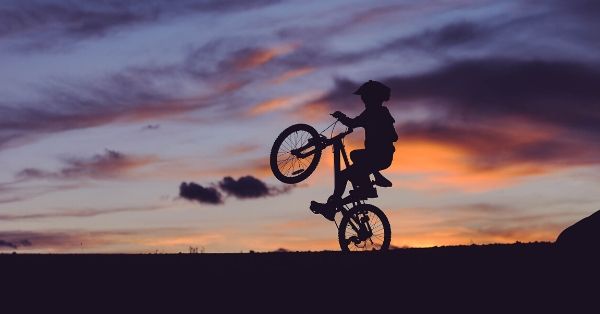 Growing up, there is nothing more inspiring nor more aggravating than having an older brother – take riding bikes. There they are, always a block ahead of you alongside the other older neighborhood kids. There you are, endlessly struggling to pedal up to their pace. When I got a huge jolt of courage, I would muster all my strength and push frantically forward to catch up. But after reaching my brother's side, exhaustion would immediately stunt me. He would pedal on without any more effort than the new smirk on his face, and I'd fall back into the same cycle of "catch up."
Catching Up Isn't Keeping Up
Even if you didn't grow up with an older sibling, chances are this feeling of being left in the dust is all too familiar to you as an ecommerce professional today. Who of your competitors or who in your industry is (yes) inspiring, but also aggravatingly ahead of you? Who's your "older brother" smirking 20 strides up? Amazon jeering around the corner may come to mind for many of us (and if it comes to mind for your business, here's a guide on competing with Amazon specifically).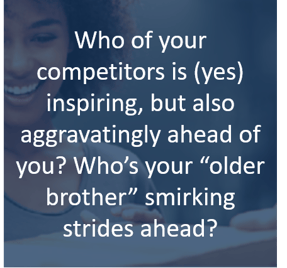 Well, here's what I learned at 10 years old: sporadic sprints and flashy knickknacks do not help you keep up. Pinning that baseball card between my spokes made my approach louder but never actually accelerated me. Adding flame decals to my helmet may have made me look more intimidating at first glance, but ultimately just earned me more smirks as I remained in the back.
What I needed was new equipment. Growing up meant a better bike and constant conditioning.
Make OMS Your New Ride
If you're serious about keeping up with industry leaders, it's time to ditch the training wheels. For retailers with high order volumes, physical stores with shared inventory, custom processing flows and a strong growth plan—you most likely already have a robust storefront.
But an advanced order management solution (OMS) is the link that will truly kick you into full gear, though.
Here are three ways an advanced OMS will push your pace:
Automation
Workflow automation means you get more done quickly and accurately, with fewer resources. Track and trust orders from real-time order import all the way through fulfillment routing and returns. Like an advanced set of gears on that new bike that seamlessly shifts as road conditions change, a true OMS will help reduce the manual strain when an order strays from the happy path.
Control
Cruising through the fulfillment process is always preferred but can be detrimental (and costly) without a reliable set of brakes. Your customer service team needs control. Stop having to back-pedal to stabilize; a modern OMS is like finally having flexible braking levers right on your handlebar. Your OMS should connect your team to a customer service portal for easy access to customer orders, exception management and reporting functionality. Furthermore, a cloud-based platform ensures the always-on reliability and security your business expects.

Future-proof for New Terrain


This week everyone may be riding on a smooth suburban street, but what happens when your competition progresses to the dirt path? You need a versatile set of wheels. "Omnichannel" may not mean much to you at this exact moment because your team is just focused on getting your B2C ecommerce site up and running. But remember, don't just catch up – prepare yourself to keep up.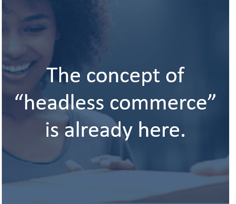 BOPIS, ship from store, ship to store and all the other combinations of how customers want to physically get your product is now the norm. The concept of "headless commerce"—where multiple shopping carts (order entryways) exist beyond your own single front-end ecommerce site—is already here. A strong OMS between your front-end and back-end will enable future integrations at a fraction of the cost. Invest now in the versatility that will put you ahead in a soon-to-be headless world.
Ditch the Training Wheels, but Keep Training
Equipment alone does not equate success. The first day I brought my new Specialized® bike home from the store, I wasn't much closer to catching my brother and his friends. I had to learn how to use it properly, and I had to condition myself to grow into to its full capabilities.
From IT to customer service, everyone must master their balance once the ecommerce training wheels are removed. Too many retailers subscribe to software they aren't prepared to use well. When evaluating order management solutions, ensure the provider has a plan for your conditioning and growth.
Your OMS implementation should include an on-boarding schedule and training program for current and future customer service reps and managers.
The platform should also support regular updates, new feature releases, and an ever-expanding library of standard integrations with payment, fraud, tax, loyalty and fulfillment vendors. The SaaS model guarantees you'll always have access to the latest "model" as retail and technology continue to evolve.
No Looking Back
The next big thing is one press release away. Ecommerce is changing faster than ever. "Catching up" will not be good enough at this pace. An advanced order management solution, like Deck Commerce, provides the automation, control and scalability that can help propel you to the forefront.
There's one more secret I learned at 10 years old: older brothers despise nothing more than when someone smaller outpaces them. Start pedaling now.