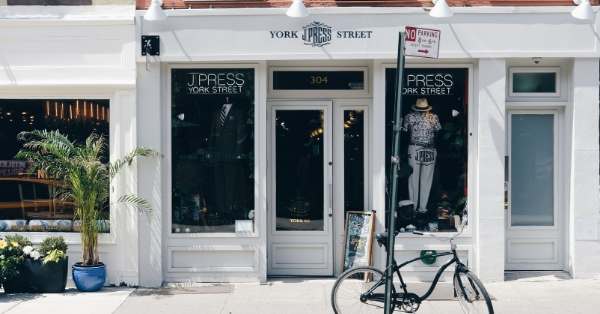 While buy online pick up in store (BOPIS) and its close relative, curbside pickup, are ideal fulfillment channels during a time when some consumers would like to minimize time inside— launching the service requires some serious thought.
Beyond the logistics of introducing new systems (like order management), providing consumers with full inventory visibility, dedicating floor or warehouse space and staffing up to do the job, retailers need to consider the fraud implication of BOPIS and curbside pickup.

In a survey of 250 retail decision-makers representing enterprises who offered BOPIS during the 2018 holiday shopping season, 40.4% said they believed offering an in-store-pick-up option introduced more fraud concerns to their operations.1 The reason? Taking online orders for in- or at-store pick up brings two immediate challenges when reviewing orders for fraud.
40.4% of enterprise retailers believe offering an in-store-pickup option introduced more fraud concerns to their operations.
Challenge #1: The Need for Speed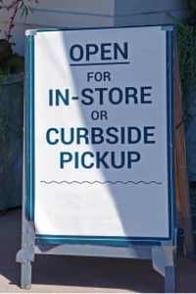 The first is the need for speed. Customers turn to curbside pickup and BOPIS for convenience — they don't want to wait even a day or two for delivery. That means the order must be processed in a few hours, tops, which leaves little time for an order to sit in a manual fraud review queue, while a fraud analyst reviews the automated score assigned to the order.
Challenge #2: The Lack of a Firm Address
The second challenge is that, by definition, curbside and BOPIS orders arrive with no delivery address— a single piece of data that provides multiple bits of insight into whether the person placing the order is likely legitimate or likely a fraudster. In fact, it is relatively easy for a fraud ring to turn to its roster of mules around the country to have them pick up orders at a nearby store. For a fee, or sometimes in return for keeping one of the stolen products, the mule will ship the ill-gotten goods to the fraud ring.
Without a delivery address to work with, retailers need to quickly turn to other signals, such as the device used for the order and the proximity of the IP address to the store. Merchants can scour social media to see if the person who submitted the order lives nearby and to find other clues that help tell a story of why the order seems logical and reasonable for the customer.

Consider that customer's order history. Have you seen this customer before? Has he or she ordered online before? If you've provided in-store pickup for a while, has the latest customer used BOPIS before? Have orders from the same customer come in unusually quickly or in unusually high numbers, including at other stores under your brand?

Retailers can also look to a commerce protection vendor, such as Signifyd, which specializes in protecting merchants from online fraud no matter how the order is fulfilled—with or without a delivery address.
How Signifyd Protects Against Potentially Fraudulent Orders
Signifyd uses machine learning and big data from its Commerce Network of thousands of merchants selling in more than 100 countries. It is highly likely Signifyd has seen a customer coming to a digital store elsewhere on its network. That visibility among a host of features helps Signifyd's Commerce Protection Platform sort fraudulent orders from legitimate orders instantly, accommodating for in-store and at-curb pickup's need for speed.

With Signifyd's Revenue Protection solution, retailers receive a full financial guarantee that Signifyd will cover any chargebacks and related costs for any approved order that turn out to be fraudulent. This shifts the increased risk of BOPIS and curbside orders to Signifyd and allows merchants to fill more orders.

The return on investment for deploying Signifyd as protection for curbside and BOPIS orders starts with the fact that customers are not disappointed by poor online ordering or store-pickup experiences. Legitimate customers' orders will not be declined and every customer's order can be fulfilled quickly without the delay of highly manual fraud review processes, all of which leads to increased customer lifetime value.
Learn more about how Signifyd protects omnichannel commerce at Signifyd.com.
Signifyd is one more than 40 Deck Commerce pre-built integration partners.

1 Source: Signifyd/Survata survey of 250 retail executives whose enterprises offer BOPIS
---
About Signifyd
Signifyd provides an end-to-end Commerce Protection Platform that leverages its Commerce Network to maximize conversion, automate customer experience and eliminate fraud and customer abuse for retailers. Signifyd counts among its customers a number of companies on the Fortune 1000 and Internet Retailer Top 500 lists. Signifyd is headquartered in San Jose, CA., with locations in Denver, New York, Belfast, and London.