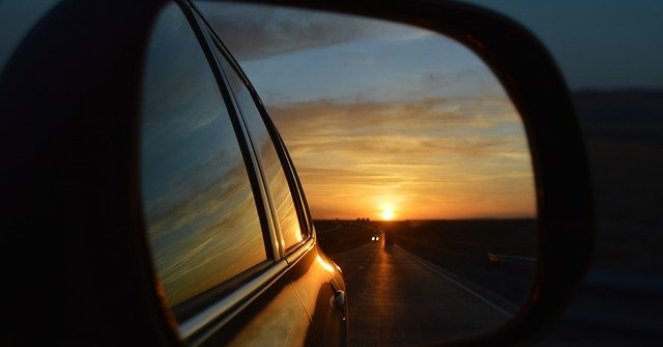 2020 probably hasn't made many people's best-year-of-my-life list. This past year has been hard on both a personal and professional level.
The novel coronavirus brought us to a somber halt in Q1 impacting how many companies operate. Here at Deck Commerce, we shifted all of our employees to an indefinite work-from-home setup. We immediately strategized with our customers on how to pivot their plans amidst shuttered stores, stay-at-home orders, and the economic uncertainty. We linked arms with our partners to continue to focus on providing order management solutions to raise the tide in direct-to-consumer retail.
The retail industry was one of the hardest hit by the pandemic and brands had to learn to pivot in order to survive. Plans for digital transformation were expedited at warp speeds. Ecommerce began to account for more of total retail sales than ever before. Words like "contactless" and "curbside" became a standard for retailers shifting operations and processes to continue to meet consumer demand, safely.
Where omnichannel might have been a pipe dream in 2019, this year made it a near-requirement for brands. We helped several customers convert their stores to micro-fulfillment centers to keep store associates working and lighten the load on distribution centers.
Cross-channel inventory visibility became a must-have to prevent obsolete or excess inventory. Advanced order routing logic and distributed order management (DOM) capabilities became a linchpin to a successful omnichannel strategy.
Fortunately, in a time of hardship—we saw our customers rise to the challenge and beat the odds. Helping their employees keep their jobs. Reconfiguring systems to optimize fulfillment in the new normal. Launching ship from store, BOPIS, BORIS, and the all-new BOPAC (buy online, pick up at curb).
In a time of hardship we saw our customers rise to the challenge.
Deck Commerce customers saw an average increase of 30-50% in order volume YoY. Many of them began routing between 20-30% of their orders to local stores, chipping away at transit time and shipping costs to customers. From Black Friday to Cyber Monday (BFCM), Deck Customers saw a 56+ YoY increase.
And their people, processes, and technology made it possible. We couldn't be prouder to play a part in it all.
We introduced several new partnerships and integrations including Magento, Feedonomics, and Shopify to name a few. We helped customers expand their global footprint, launching new sites in Australia, New Zealand, and Canada. We launched more brands on Deck Commerce than ever before, and saw the direct impact an order management system (OMS) has for retailers, especially during high-volume times.
One Deck Commerce customer said the system, "handled holiday pandemic volumes like a charm." Another customer commented how the omnichannel capabilities, "relieved our already-burdened distribution centers and allowed our retail locations to more fully serve our guests." Another said, "kudos to the team for keeping everything stable during holiday!"
So yes, 2020 has been a doozy in a lot of ways. We miss being able to see clients and colleagues face to face. We miss traveling to events and brushing shoulders with great minds in technology and retail. We miss what we took for granted as "normal."
But we are exponentially encouraged by the way we have seen retailers step up and face this global health crisis head on, and take their brand experience into their own hands.
So, as we look towards the beginning of a new year, we will remember the full half of the glass. We look forward to a vaccine and the hope it provides for us. And we continue onward in pursuit of our vision—to enable retailers to turn every customer into their best customer.
We'd love to have you along for the ride.