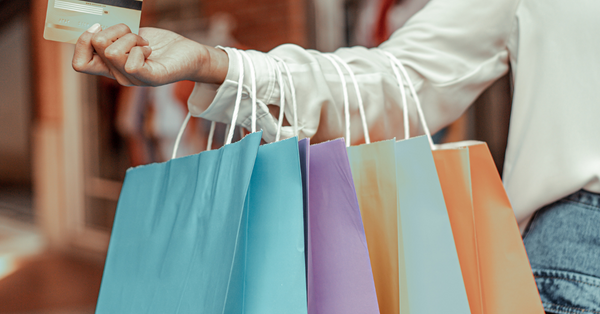 Everyone knows customer experience can make or break a brand. Smooth shopping experiences are more important than ever, and customers expect that experience throughout the entire order process – not just when they push "buy". Here are some tell-tale signs in a retailer's shopping experience that show why they would benefit from a dedicated order management system.
"Out of Stock" Inventory
When shopping online, one of the most dreaded things for customers to see on a brand's site is "out of stock". Maybe it's a seasonal item or an influencer just recommended it on Instagram—whatever the case may be, it's highly unlikely that a customer will remember to come back and check a retailer's site to see when the item is back in stock.
The solution? Accepting preorders and backorders. Most consumers are willing to place an order and wait for their item if their expectations are managed—i.e. given estimated delivery dates, automated payment capture, and email communication when the inventory becomes available.
From a brand's perspective, one of the most dreaded things is their storefront showing "out of stock" when they have plenty of inventory sitting in a different location. Brands can use their order management system to get a centralized view of all inventory sources and allocate inventory where needed to not miss out on sales.
Not Communicating Order Status
When a customer makes a purchase, they expect to know the status of their order and be communicated with every step of the journey. It's not helpful for them to just see "paid" or "thanks for your order" on their account page.
With an OMS, you can automate the customer communication process throughout the entire lifecycle of the order including email notifications and updating their customer account page. This ensures you are giving customers up-to-date and relevant information about the status of their order (when it was shipped, tracking information, if there is a delay, expected delivery date, etc.).
Capturing Payment at the Wrong Time
Capturing payment at the proper time has a meaningful impact on the customer experience. When and how to capture payment can depend on the size of the order. If it's a high-value item, customers expect to be charged once the item is on the way – not immediately after they hit purchase. And if there is a significant delay with their order, retailers need to communicate that to their customers and not capture payment until it is shipped.
An order management system provides a way for retailers to choose when they want to capture payment. Maybe it does make sense for your business model to capture payment right away or perhaps the better experience is to capture upon item shipment. Either way, an OMS gives you the power to make the right decision for your business and customers.
Returning Loyalty Points
A great way to encourage shoppers to buy again is offering a loyalty program. It's become very popular among retailers, and for good reason as 75% of buyers say they favor companies that offer rewards. But what happens if a rewards member returns an item they received loyalty points for?
With an OMS, retailers can automate the impact to loyalty programs when items are returned, ensuring account balances are accurate and prevent giving away free products due to a math error.
Adjusting Affiliate Commissions
Over 80% of brands have some sort of affiliate program and 40% of marketers say that affiliate programs are their top customer acquisition channel. Social selling is becoming one of the fastest-growing revenue channels for online retailers. And while this is great news for brands, it comes with logistical challenges.
Commissions can be automatically adjusted to reflect the impact of returned items with your order management system.
High-performing retailers and direct-to-consumer brands understand the importance of leaning on their order management system to power amazing shopping experiences—with minimal manual processes.