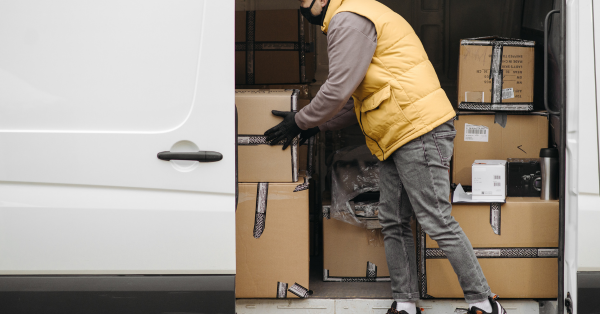 These last few years have made it very clear the retail industry must be ready for anything. From supply chain disruption to labor shortages, and now a potential strike from one of the largest carriers in the world.
According to the Anderson Economic Group, a 10-day UPS strike could cost the US economy over $7 billion, making it the most expensive strike in over one hundred years. UPS delivers over 23 million packages per day (compared to FedEx at 9.9 million per day). The impact of this strike on the retail industry could be astronomical.
Regardless of these external factors, brands still need to meet the high demands of their customers. If consumers don't receive their orders in a fast and convenient manner, they will shop with merchants who can meet their demands.
While the looming UPS strike is another external challenge retailers must face, how can brands still deliver on those customer expectations?
How an Order Management System Can Reduce the Impact of a Carrier Crisis
1. Easily pivot to other carriers.
Brands shouldn't have to put all their delivery eggs in one basket. With an advanced order management solution, brands can easily pivot to another carrier when one is no longer available or not able to meet their capacity needs. Make sure your order management solution is pre-integrated with multiple carriers such as FedEx, DHL, USPS, etc., to ensure switching carriers will be as frictionless as possible.
2. Leverage physical stores.
For those retailers with a physical store presence, when a carrier becomes unavailable, your stores can provide the extra support you need to get orders to customers. Here are two main ways your brick-and-mortar stores can support a carrier shortage.
Buy online pick up in store (BOPIS) completely removes the dependency on carriers as it allows your customers to collect their own orders when they are ready. Promote those omnichannel pickup options on your storefront, encouraging and incentivizing customers to pick up their items at their local store. (Bonus: studies show that customers that pick up their items in-store, tend to purchase something else while they're there.)
Ship from store allows brands to fulfill ecommerce orders from the local store and then leverage final mile delivery services to get those orders to customers. While ship from store doesn't eliminate the need for carriers, brands are still able to make localized deliveries which reduce processing and transit times for local orders.
3. Communicate updates to your customers.
Finally, when there is a possibility of orders being delayed, it's always best practice to clearly communicate the status of the order. Whether that's showing estimated delivery dates on the storefront or automatically sending order status updates, an OMS can notify customers every step of their order's journey. Proactive communication helps keep customer service calls down and customers aware of their order status.
At Deck Commerce, we've helped direct-to-consumer brands successfully navigate a variety of challenging circumstances. Check out how we helped Build-A-Bear pivot to omnichannel in just four weeks when they were forced to close their stores.
If you're a merchant leveraging UPS and want to learn more about how to remove or reduce the impacts to your business, reach out today.