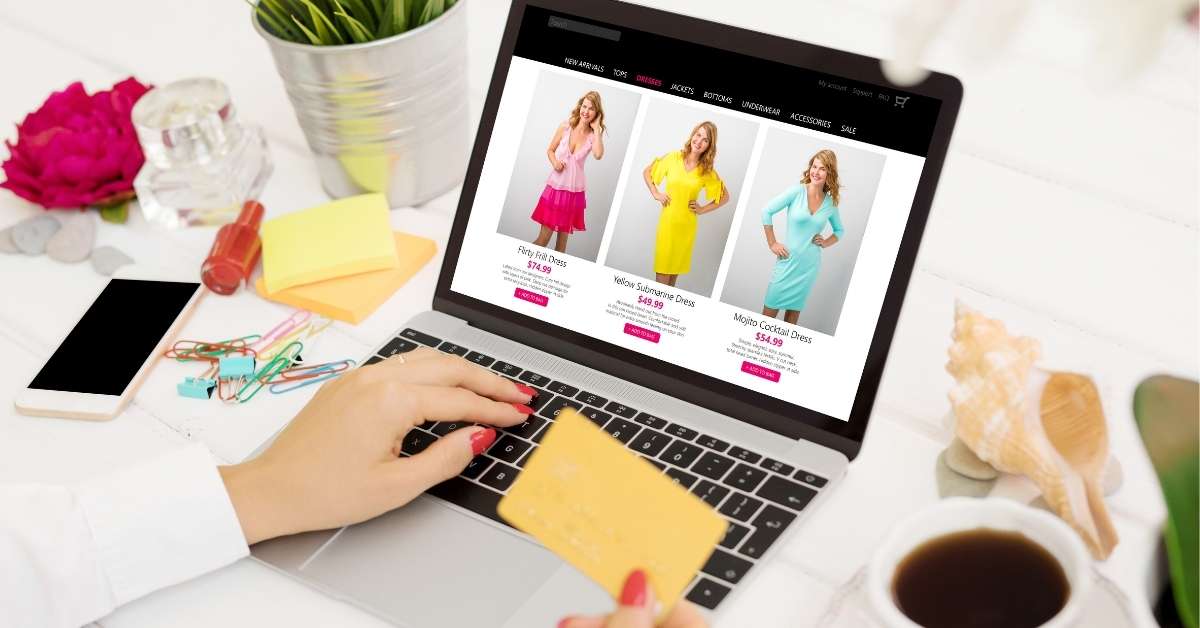 While many successful brands sell their products via marketplaces like Amazon and Walmart, it's likely they're also working behind the scenes to grow their D2C and branded ecommerce presence. For many retailers, branded selling channels (including ecommerce) are critical to maintain control of their brand image, customer information, and shopping experience.
While a good mix of marketplace and D2C sales make sense for many retailers, there are some use cases where profitability peaks on a branded site vs a marketplace.
Here are 4 scenarios where driving traffic to a branded ecommerce site can be more advantageous or profitable than a marketplace.
1. Use Personalization to Control Your Brand Experience
Amazon's shopping experience can be explained in one word: generic. All of the product descriptions and images are displayed in the same format. Consumers don't know the retailer selling the product, the retailer doesn't know them, and if the product isn't what they wanted, they'll just return it free of charge compliments of Amazon Prime. Fingers crossed.
While Amazon depends on algorithms and paid sponsored products to determine their shopping experiences, retailers know all of their products and customer segments inside and out enabling them to create personalized customer experiences. Providing these experiences that retail giants like Amazon would never be able to attain is a crucial way retailers can take control of their brand and stay ahead for the long-haul.
Personalized shopping experiences can range anywhere from live-chat consulting customers on the best product fit for their specific needs, providing special offers like loyalty discounts, or even adding personalization options to your products.
Here are a few examples of personalized shopping experiences that set these retailers apart and keep shoppers returning to their website instead of competitors.
Build-A-Bear's ecommerce website

replicates its in-store bear building process

, giving shoppers a warm fuzzy feeling while they build their bear from start to finish online.

They also

integrated omnichannel offerings to give their customers more choices.

Rawlings offers engraved bats and

custom gloves

, allowing shoppers to engrave messages and/or names into bats and to pick the design and colors of their gloves.

New Balance built a

shoe customizer

that allows shoppers to pick colors and materials for both lifestyle and athletic shoes.
2. Let Humans Connect with (and Sell to) Humans
While using a chatbot to field some shopper interactions is reasonable, not all customer service questions need to be fielded 24/7 by a live representative. Having a friendly customer service team ready to help is a big deal when creating positive shopping experiences—and can lead to repeat buyers.
42% of customers said they buy again after a good customer service experience.
Customer service representatives should not only serve as reactive problem-fixers but proactive product and brand experts that can direct shoppers in the right direction in the first place. This is especially true for retailers selling complex or luxury goods. The more available customer service teams are (and the more access they have to order and customer information across all channels), the better.
3. Promote Digital Products
Guess what type of product doesn't cost a dime to ship? One that's digital.

If products don't have to ship, retailers don't have to compete against Amazon's low shipping costs in the first place, which is half the battle. The most popular digital item brands should consider adding to their arsenal are egift cards. They've become standard to implement for ecommerce merchants and easy to manage with the right technology stack (see who we recommend here). Other digital products to consider include instructional videos, ebooks, or online software.
4. Go Global
While Amazon has a strong presence in the United States and many other countries, there are markets they haven't quite tapped yet or that don't provide the same level of offers as they do in the US. US Retailers should look for any untapped markets by Amazon and consider selling (or expanding their offer) in those regions. Are they already working with any international manufacturers located in an area that Amazon hasn't quite sunk its teeth into? Is there a region where shipping rates would be lower from their own distribution center vs the nearest marketplace fulfillment center?
If so, retailers have an opportunity to gain market share where they don't even have to compete with Amazon or other big marketplaces.
Summary & Resources
While a mix of marketplace and owned-channel sales may be most profitable for retailers, there will always be scenarios where profitability peaks on a D2C site instead of a third party.
>> Download The Fundamentals of Direct-to-Consumer (D2C) Retail