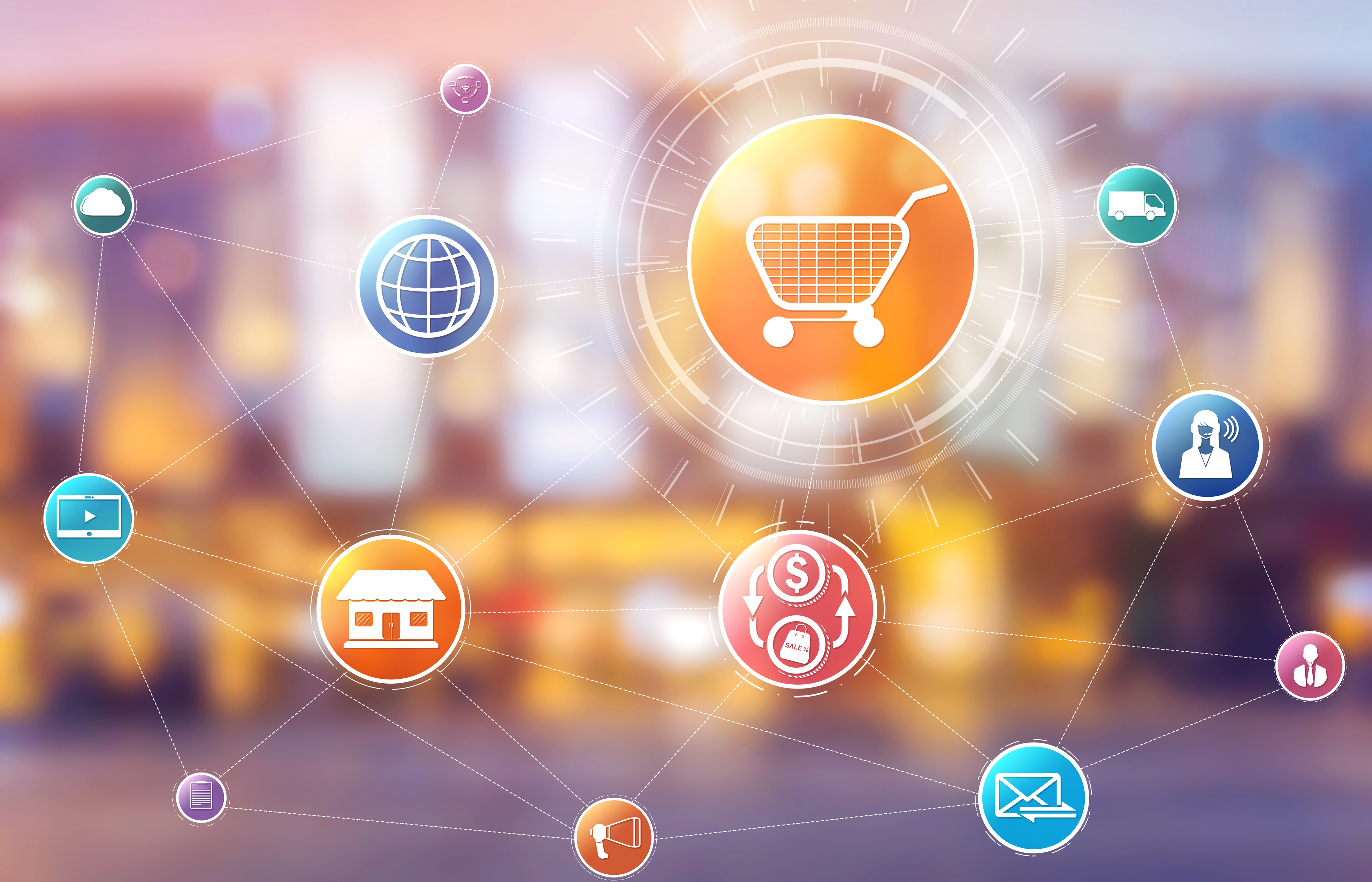 In retail today, it's not enough to have great products and pricing. You've got to provide stellar customer service. That means managing everything about your public-facing customer experience and the behind-the-scene operations to deliver that experience.
Order fulfillment software can help with your processes to meet both goals. By streamlining your order fulfillment process, you can make everything run more smoothly.
What Is Order Fulfillment Software?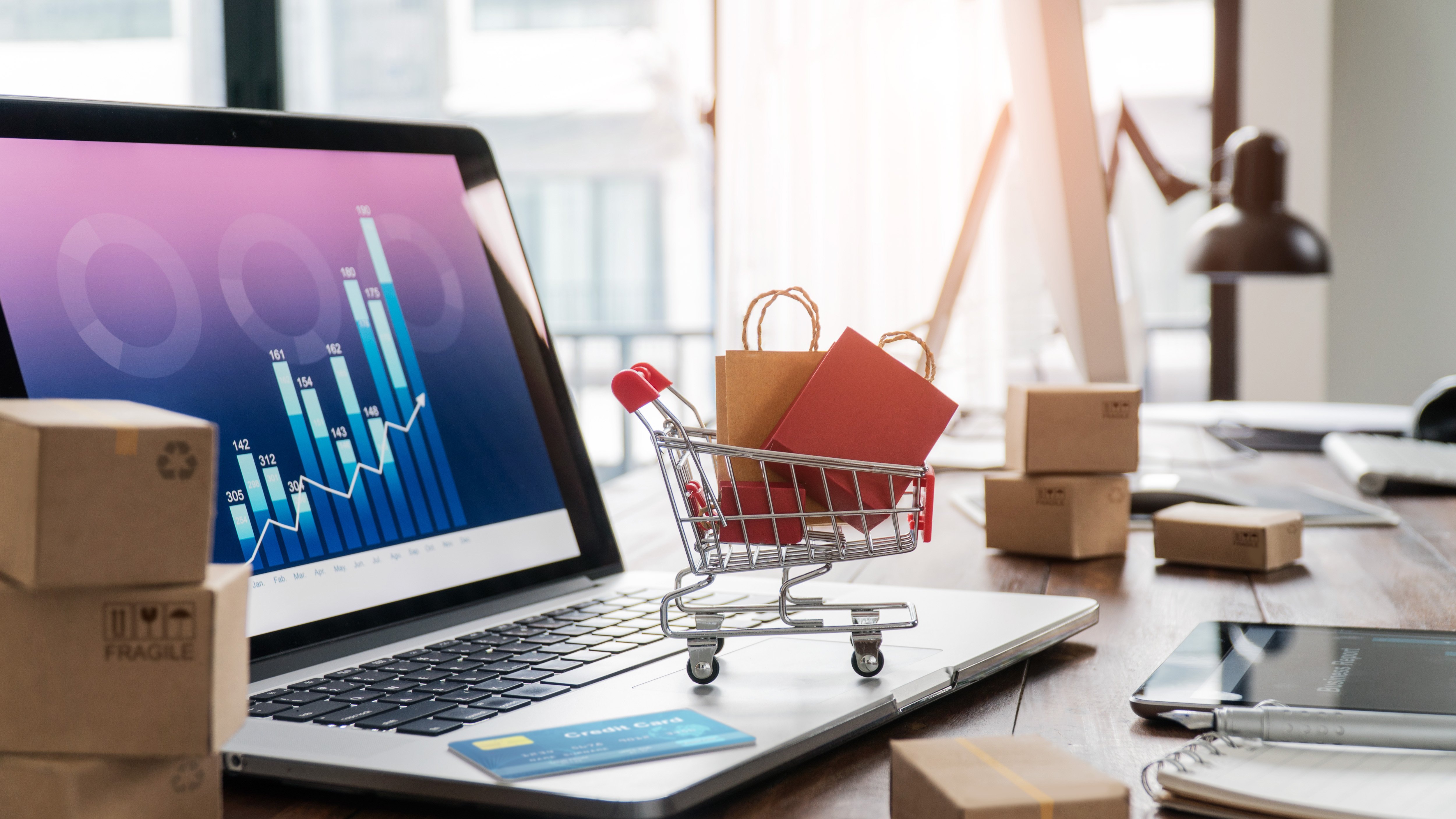 Order fulfillment software automates your workflow, such as inventory management, picking, packing, shipping, and tracking. This allows you transparency into nearly every aspect of your operation to optimize your order fulfillment cycle times.
With an end-to-end fulfillment solution, you can handle customer orders from eCommerce platforms from the time orders are placed until they leave the distribution center or fulfillment center. Then, you can track orders in transit in near real-time until they are delivered.
The best order fulfillment solutions will bring together all of your retail channels into one centralized platform, allowing you to provide a better customer experience from the storefront to the front door.
10 Benefits of Order Fulfillment Software
Here are the 10 of the biggest benefits of order fulfillment software.
Automated Processes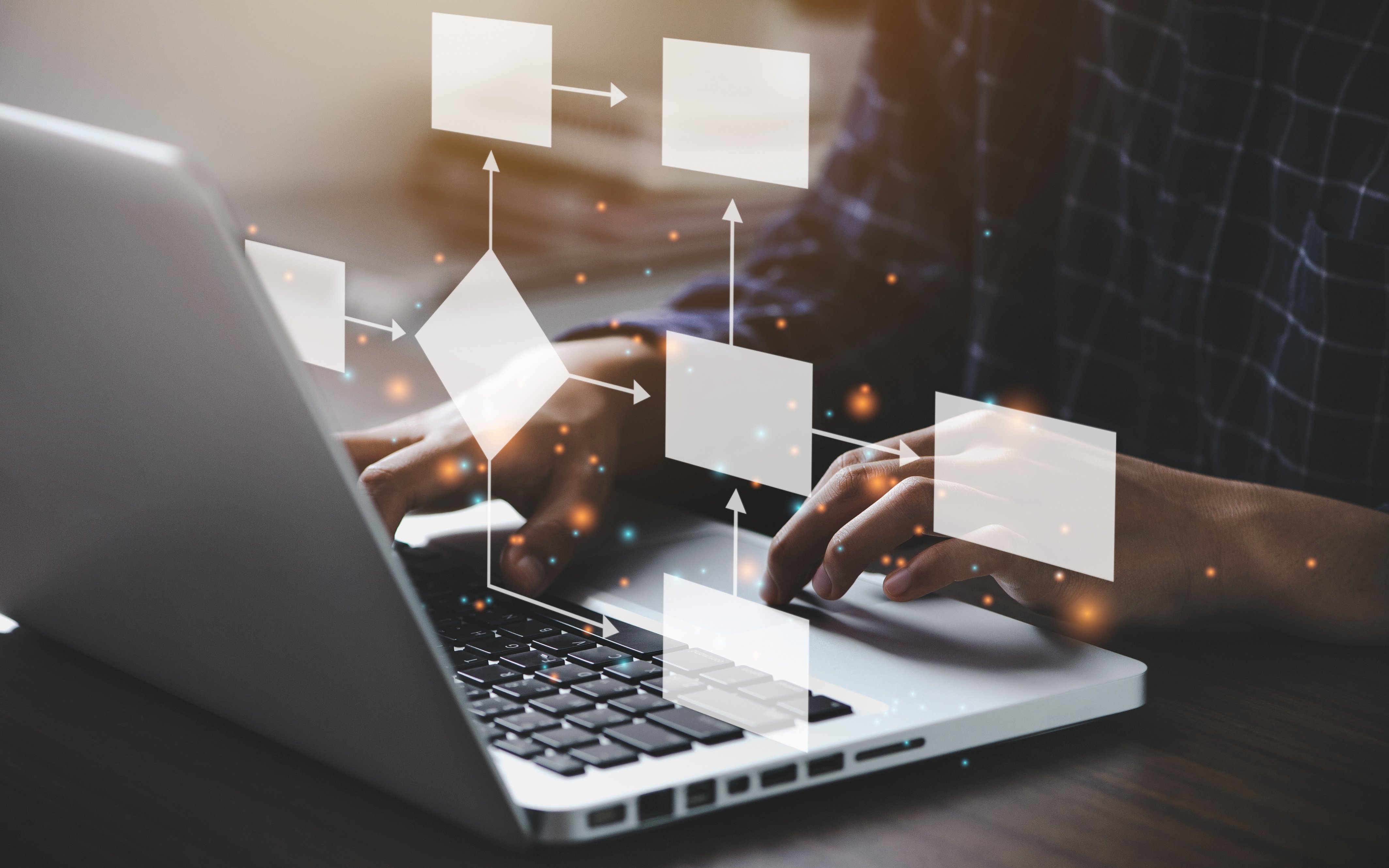 One of the big benefits of order fulfillment software solutions is automation. By automating the process, you reduce the need for human intervention, saving time and money. For example, you can automate inventory management across multiple sales channels. This ensures your inventory counts are always accurate to prevent stockouts and customer frustrations.
The best order fulfillment software will:
Update your inventory in real-time across all channels

Let you allocate inventory to specific channels

Set preorder and backorder quantities

Set safety stock levels by SKU
Eliminate Errors
In today's retail environment, sellers are using multiple sales channels. Many are fulfilling orders from eCommerce stores and physical stores. There are multiple warehouses and distribution centers. Some orders may be drop-shipped while others are handled by 3PLs.
It can get complex quickly.
That complexity can lead to errors. Order fulfillment software significantly reduces the manual processing of orders and increases order accuracy.
Streamline Operations Workflow
Order fulfillment software streamlines your order fulfillment processes for optimal efficiency. You can eliminate paperwork, spreadsheets, and most manual processing. By orchestrating your order processes, you can:
Configure custom workflows

Fulfill BOPIS, BORIS, ROPIS, Ship from store, etc.

Aggregate orders cross-channel
The best platforms will also provide smart routing based on capacity, inventory, and proximity.
Manage the Entire Order Lifecycle
With all the information about order fulfillment on a centralized platform — regardless of where it is initiated or how it is being fulfilled — you can manage the entire order lifecycle. This gives you greater transparency at every step of the process.
Transaction processes include:
Automated triggers as orders progress

Real-time order status

Automated refunds and credits for cancellation

Flexible order processing
Improve Customer Service

With real-time tracking, you can quickly and easily provide the information agents need to answer customer queries efficiently. Workflow and automation tools can help guide customers and agents to resolve issues faster and provide better customer service.
With the right platform, you can also reduce ramp time for contact center agents because most of the information they need is readily available.
Keeping customers happy and providing a higher level of service is fundamental to retaining customers and growing your business. Eight in 10 customers say a positive customer service experience increases the likelihood of future purchases.
Provide Real-Time Visibility for Customers
Customer expectations have changed a lot over the past few years. With continuing supply chain concerns, delays in shipping, and frequent stockouts, customers are focusing more on delivery times as part of the purchase decision.
More than 50% of online shoppers want real-time visibility into the status of their orders. When you manage the entire lifecycle in a centralized platform, you can more easily provide the information customers want.
Today's smart order fulfillment software solutions will:
Let customers do self-service for requests such as order status, shipping updates, and returns

Provide real-time data for customer support teams to answer customer queries

Integrate with other management systems

for a seamless workflow

Allow visibility to any authorized user, no matter where they are working
Reduce Stockouts
One of the most frustrating things of all for retailers is when customers are ready to buy and you can't fulfill the orders. Backorders and out of stocks are painful. Not only do they cost you money, but they may also be the one thing that drives customers to shop your competition and spend their money elsewhere.
With better visibility into your entire supply chain and accurate, real-time inventory levels across every channel and warehouse, you can significantly reduce the risk of stockouts. The best software solutions will allow you to set safety stock levels and set automatic reorder points.
Manage Returns More Easily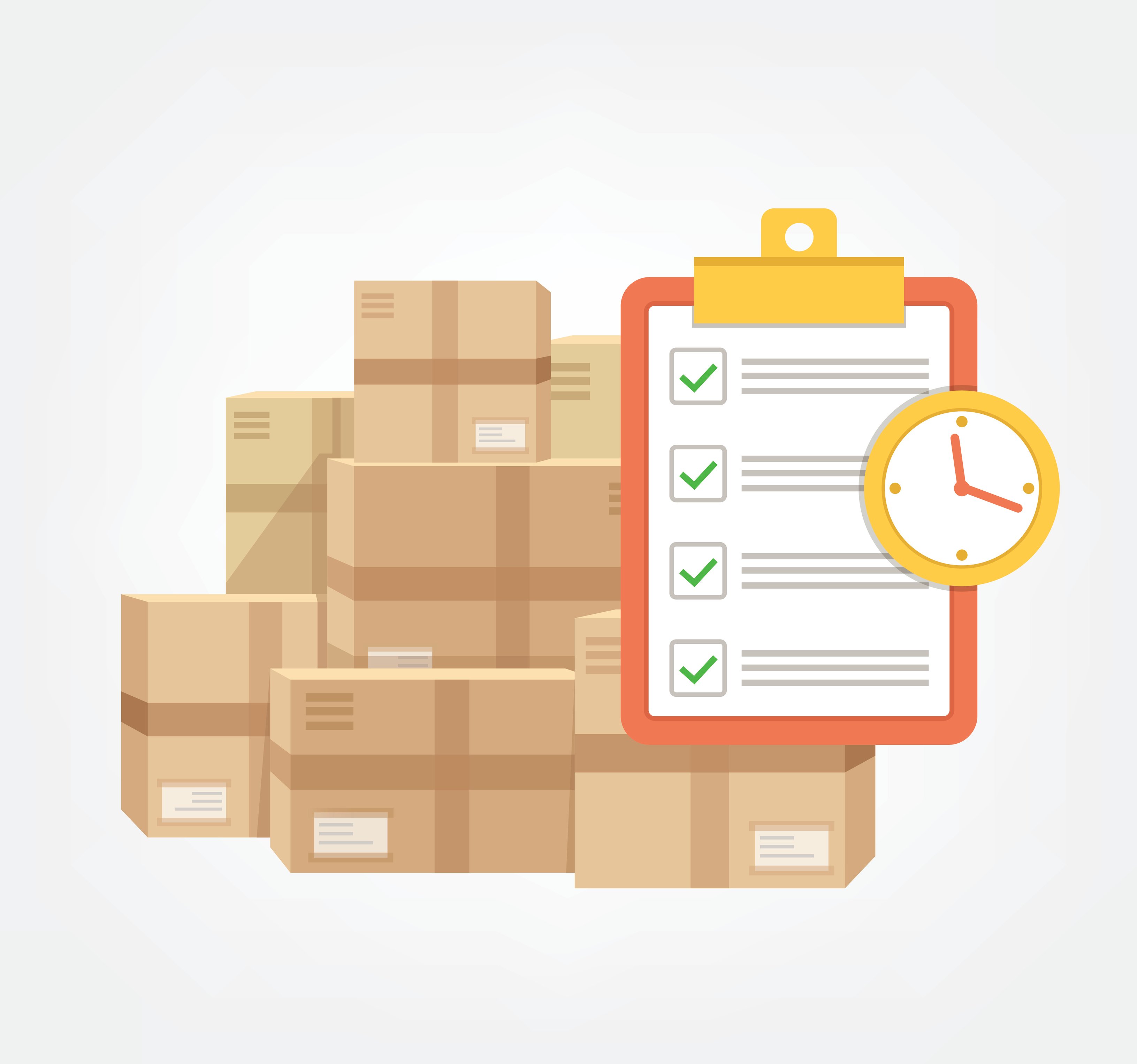 Customer returns are a way of life these days, especially in online commerce. And they are on the rise. According to the National Retail Federation, retailers have seen a huge jump in returns over the past two years, growing by more than 56%. On average, 16.6% of merchandise bought was returned in 2021 compared to just 10.6% in 2020.
For online shoppers, average return rates are even higher, averaging 20.8% in 2021.
With buy online, return in store (BORIS) options, the whole process of managing inventory and returns efficiently is even more of a challenge.
An efficient order management system (OMS) lets retailers automate and coordinate the return process for faster cycle times and lower handling costs. The best systems will let you:
Automate returns and communication about customer orders

Create shipping labels

Manage refund and credits

Add restocking fees

Reduce processing time
Get Robust Reporting
Not only does data help you better manage your workflow, but it also helps you make better business decisions. Order fulfillment software provides robust reporting tools for analysis, such as:
Managing stock at optimal levels to avoid tying up more cash than is necessary.

Tracking order history and projecting future demand

Determining which products sell together most often for kitting.

Help optimize distribution channels across warehouses or fulfillment centers
Adaptable and Scalable
The right order management system will grow as your business grows. This allows you to expand product lines, locations, and channels without worrying about having to replace your system due to order volume. Instead, you can add or make changes on the fly or modify your commerce strategy and workflow. As your business evolves, your OMS can adapt with you.
The Order Fulfillment Software Solution You Need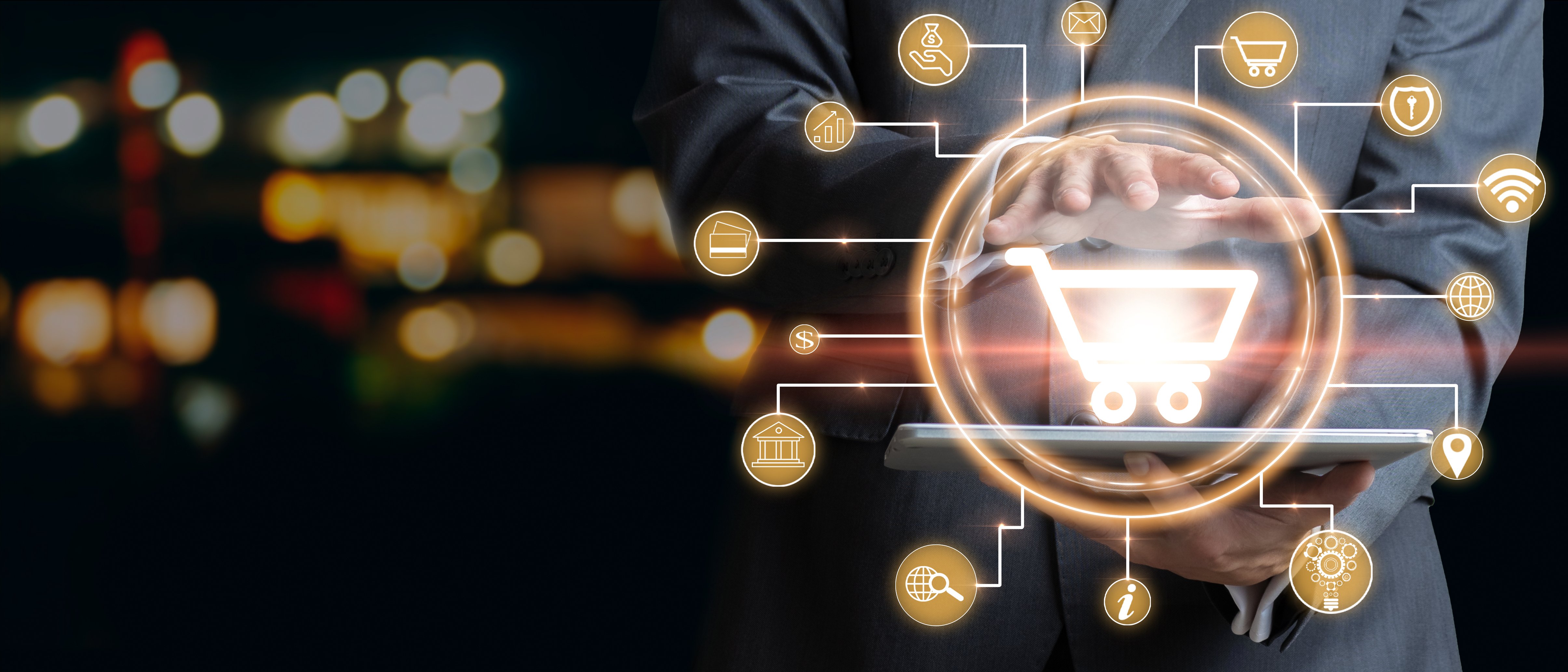 Deck Commerce is the leading order management system for DTC retailers, providing seamless fulfillment across the entire order lifecycle and every sales channel.
Deck Commerce has certified and prebuilt integrations for multiple sales channels, including:
Salesforce Commerce Cloud

Shopify

Adobe Commerce Cloud

Big Commerce

Feedonomics

Channel Advisor
Deck Commerce also connects to popular loyalty programs, payment programs, and fraud monitoring solutions. This lets you optimize operations by bringing everything together into a cohesive end-to-end process.
To learn more about how to streamline your operation to help you grow your operation with robust fulfillment solutions, contact Deck Commerce today to request a demo.