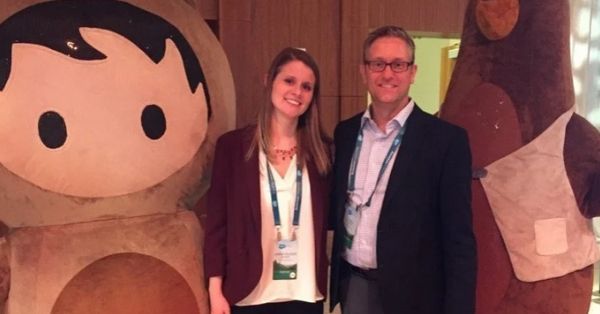 As I was flying back from Las Vegas last night, I reflected on another successful and inspiring Xchange Salesforce conference. Hosted at the Aria Resort & Casino (awesome venue, by the way), I'll share with you top takeaways.
(For a little background, Xchange is an annual event designed to bring together the community of customers, vendors and industry experts all focused on delivering unified commerce through the Salesforce suite of cloud applications).
1‍. The Salesforce Commerce Cloud community is STRONG. Salesforce is doing an amazing job of integrating the market-leading unified commerce expertise of Demandware into their overall suite of cloud-based applications. I personally think this positions them as the clear market leaders, and it shows. The conference was packed with the world's leading brands and retailers, as well as the industry's leading vendors and service providers. The quality of content and dialog was the best of any conference I've attended.

2‍. Salesforce's vision for the future is rooted in AI. As Salesforce expands from its dominant market position for B2B CRM into the bigger (yet more complex) market of B2C retail, it is clear that artificial intelligence is a foundational element to their approach. They have integrated their AI engine, affectionately known as Einstein, right into their technology stack enabling Salesforce customers to leverage predictive modeling and machine learning across their various cloud applications. Again, I think this is market-leading and highly innovative, positioning Salesforce as the dominant player in unified commerce.
3. Speaking of innovation, we were proud that New Balance was recognized as an innovative trailblazer. One of our favorite customers, New Balance, was prominently featured during the welcoming keynote address for their innovation and success in leveraging the Salesforce Customer Success Platform. As in the past where Demandware was quick to recognize their vibrant partner community, Salesforce and New Balance highlighted the critical contributions of their supporting vendors, such as Deck Commerce. It's hard to describe the sense of pride when you see all the hard-work come together to make a truly compelling and inspiring story come to life.
Onward and upward! It's not often that you come back from conferences with renewed enthusiasm and optimism, and that's what makes this conference so special. I truly believe that Salesforce Commerce Cloud is at the forefront of changing (saving) retail, and we are excited to be an important piece of that puzzle.
Chris