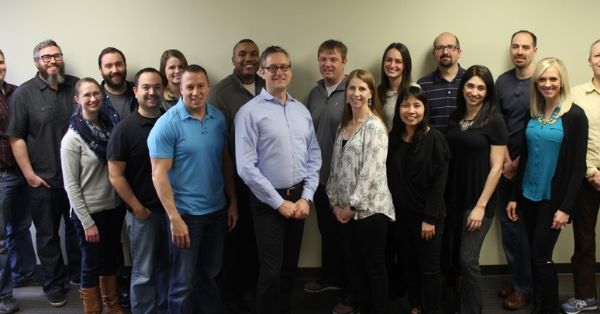 At Deck Commerce, moving fast and managing opportunities can let time slip by without reflection (less than ideal). With the welcoming of 2017, here's a rundown on the past year's up's and down's & what's next.
2016 was an extremely successful year for the company — it marks our first full calendar year of supporting our eponymous omni-channel operations platform. Our primary goals at the start of the year were to continue product refinements and validation of market fit for our new solution. Mission accomplished!
When looking at all the transactional volume for 2016, Deck Commerce processed over 1.6 million orders and over $175 million in eCommerce revenue. That was a 34.1% year-over-year increase for our customers, putting them as market leaders and beating industry averages by more than 2x (15.6%).
In addition, our customers benefited from exceptionally high auto-processing rates, which is one of the key value propositions provided by our solution. In 2016 our Order Management System (OMS) processed 95.4% of all orders through a completely automated workflow. With the correlating increase in speed and accuracy of processing, that enabled our customers to provide better service and experiences to their consumers. It also enabled our customers to scale and meet their peak sales demands during the holiday shopping season without the need for additional headcount. In fact, the largest transaction day for our platform was November 28 (Cyber Monday), where we processed over 36,000 orders in a single day.
From an engineering perspective, we launched several new and exciting features. The product now features a stronger delivery framework for Electronic Data Interchange (EDI), which simplifies many integrations with common back-end ERP and WMS systems. Several enhancements were rolled out to streamline the handling of pre-orders, back-orders and omni-channel order processing. And we were excited to launch the beta version of our "group order" system, which is being leveraged by Warrior and New Balance to support team ordering capabilities.
We entered into several key strategic agreements in 2016. Salesforce Commerce Cloud (formerly Demandware) continues to be one of our primary technology partners, which we enhanced by completing their technology certification program for our OMS solution. This strengthens the relationship and streamlines to process for integrating new customers leveraging both Salesforce and Deck Commerce. We executed a strategic alliance agreement with Lyons Consulting Group, the Chicago-based eCommerce agency and industry-leading system integration vendor. And we completed alliances with several other leading eCommerce service providers, such as Cybersource and Clutch.
And we look forward to capitalizing on this incredible momentum heading in 2017! Our primary goals for the year are focused on growth.
Armed with extremely compelling performance metrics, we are excited to expand our relationships with key industry partners and deliver value to online retailers experiencing strong revenue growth. The consumer shopping shifts driven by technology have redefined the market for "unified" commerce, and Deck Commerce is at the forefront for enabling that transition.
Look for exciting enhancements to the product that provide better reporting and analytics capabilities, and continued releases to improve the processes and support of omni-channel commerce, which is the convergence of digital and physical shopping. We are also looking to expand our partnership network to provide more value-added integrations and eCommerce platform options.
Lastly, I'd be remiss without a shout-out to our incredible team! The energy and enthusiasm of our people is intoxicating, and enables us to dream big and execute rapidly. This translates to our ability to meet our ultimate goal, which is providing real and meaningful value to our customers, peers, and shareholders. I look forward to building on this incredible company culture as we ramp up the delivery of our solution!
Chris Deck
CEO