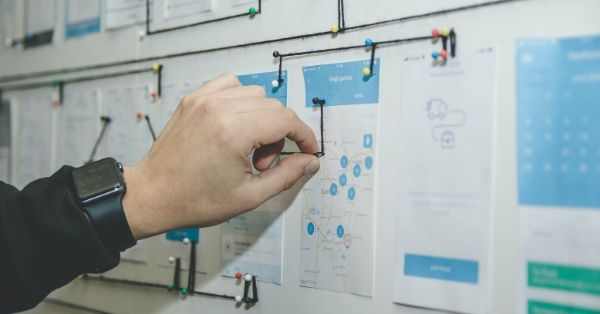 PricewaterhouseCoopers discovered that within the next three years, the only aspect growing faster than demand for omni-channel will be the retailers' ability to support a near-flawless execution of this.
Meaning, merchants have their work cut out for them as they work to streamline interactions with shoppers across every device and touchpoint. One of the best ways to address these needs is with a robust
omni-channel
solution suite — but these platforms aren't one and the same. Here's what you should look for:
Enterprise inventory management
As E-Commerce Times contributor Daniel Shim pointed out, inventory management as part of an omni-channel retail strategy requires a very specific balance.
"Too little inventory can lead to unsatisfied consumer demand and missed sales opportunities, whereas too much can reduce margins, as deep markdowns become necessary to clear obsolete products," Shim wrote.
For this reason, you need granular and real-time visibility into your inventory levels, as well as the ability to manage assets across the storage warehouses and retail stores that make up your distribution network. An inventory management tool should support a centralized view of inventory while allowing you to reallocate and replenish items according to your inventory strategy.
Distributed order management
In addition to keeping a close eye on inventory levels, your omni-channel solution suite should also support robust order management through aggregation across every channel. Some main capabilities to look for here include:
Advanced order orchestration, supporting order fulfillment in-store or from specific warehouses.
Order lifecycle management capabilities to support customers from their initial orders to any returns or exchanges.
Customer service portal to enable streamlined assistance and make life easier for Customer Service Representatives.
Features like this breed customer loyalty while ensuring that clients receive a winning experience throughout their journeys. What's more, this level of customer engagement can really pay off. Statistics gathered by Business 2 Community show that omni-channel engagement strategies can help companies retain 89 percent of their customers, as opposed to the 33 percent retention rates seen in businesses with weaker approaches.
Universal product information
A cornerstone of the omni-channel experience is the ability to provide accurate and consistent information to customers, no matter how they contact your business. A solution that offers universal product information can help support these needs, ensuring merchandise data aggregation and syndication throughout every sales channel.
In this way, even when a single product appears on multiple channels, its data is accessible in a single location. This translates to simplified data governance, helping to make any product content changes simple.
An omni-channel suite is an invaluable tool for today's retailers. The best solutions are those that include enterprise inventory and distributed order management alongside universal product information, helping you provide an enjoyable experience for your customers across every channel you use.