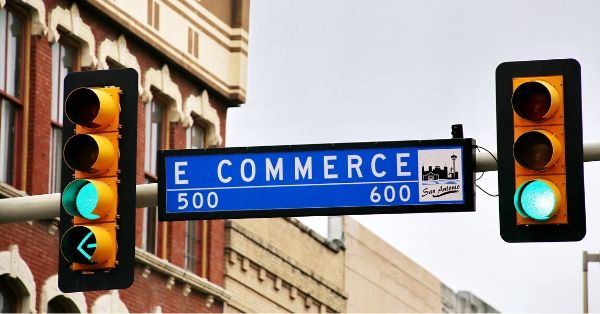 It's faster than a speeding bullet, more powerful than a locomotive, it's able to leap buildings in a single bound! Okay, not that last one, but you get our point. Deck Commerce is here to take care of your ecommerce challenges.
On one hand, Deck Commerce is a company. We are a group of passionate ecommerce experts (real-life superheroes) who have joined forces to bring you the best the industry has to offer. Both our technical teams and business units are equipped with the knowledge, the power and the right attitude to help you face any ecommerce obstacle. On the other hand, Deck Commerce is an order management system. Deck Commerce can help you unlock your ecommerce potential.
Now you might be asking, "What else do I need to know?"
Deck Commerce is written in standards-based .NET and leverages Microsoft Azure hosting technology. These two key infrastructure components, along with our platform extensions, makes Deck Commerce extremely scalable. As your company grows, your Deck Commerce solution will grow with you (BOOM!).
Deck Commerce consists of 6 major components: Order Management, Marketplace Listings, Store Location Services, Customer Groups and Memberships and finally, a system admin to pull it all together. Each of these modules offers a unique set of tools that work together (BAM!) to make peace with the ecommerce bad guys (rigid backend systems, undefined business processes, lack of visibility between existing vendor solutions, etc.). As if that isn't enough, we have built our product to tightly integrate with popular custom storefront solutions like Salesforce Commerce Cloud, Shopify, and Magento.
The flexibility of Deck Commerce is second to none. Not only do all of our modules integrate directly with each other and leading storefront solutions, but we will also take the time to understand the technical landscape of your business and plug-in to your backend systems, existing vendor systems and even your custom solutions (KA-POW!). Are you in need of developing new vendor relationships to grow your online presence? Look no further, Deck Commerce has pre-established relationships with industry leading vendors in all areas of ecommerce. We'd be happy to provide recommendations and help manage/coordinate your vendor relationships.
Time and again, Deck Commerce will shine as the good guys. Our services and implementation teams will work with you throughout the lifecycle of any project, offering quality input, support and industry best practice guidance. Here at Deck Commerce, we take pride in our partnership approach and will stop at no lengths to earn loyalty from our customers (BOOM!).
There is no doubt that today's ecommerce landscape is more complex than ever before and you should not wander the streets alone. Deck Commerce understands that your company is unique and so are its challenges. Deck Commerce is here to save the day!