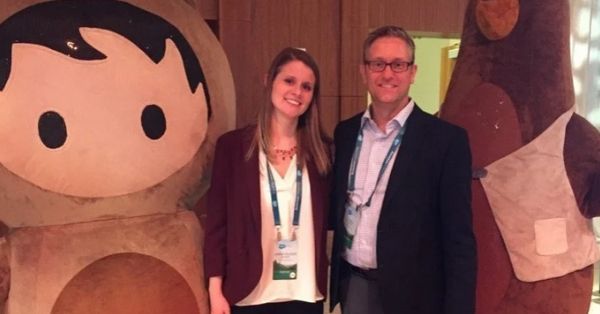 2016's Demandware Xchange in Hollywood Beach, Florida, is in the books! The bi-annual conference brought together customers and partners for a few days of strategy sharing, networking and recognition. Missed it? Here's my key takeaways:
Key Takeaways
1. Demandware is growing rapidly
Compared to other enterprise-class eCommerce platforms, such as Oracle, IBM, and SAP, Demandware is the only solution gaining market share.
2. Demandware is focusing on "Unified Commerce"
The natural evolution of "omni-channel commerce" is "unified commerce," and Demandware clearly has their sights set on critical touch-points with their customer's end consumer. As such, they are focusing on extending their platform into physical stores with the integration of POS functionality, as well as support for quicker and easier international expansion.
3. Demandware is committed to their Partner Community
It was clear and obvious that Demandware invests a lot and highly value their partner community, and view it as a unique differentiator and key to their long-term success. On top of that, many Demandware customers were recognized and echoed the sentiment, referencing key partners as critical contributors to their success.
4. Demandware is migrating to an API-based architecture
The technology driving Demandware (Pipelines and XML files) is being updated to a more "service oriented" architecture leveraged API's and Controllers. This will help the platform scale both in terms of performance and integration options. One of the areas Demandware is implementing this new approach is with their internal order management and call center offerings.
5. Partners of the Year Recognition
Demandware recognized several partners, including the following 3 headliners…
Global Sales Partner – Lyons CG Global Delivery Partner – PFSwebTechnology Partner – Avalara
With over 1,400 attendees, the conference overall was great and really well-run. I personally spoke with well over 100 attendees about our newest and best offering to the OMS market, and I received universal interest and excitement about the market need.
This was very encouraging and exciting, validating our market research and efforts thus far. Flying back to St. Louis I realized that we have tremendous opportunity and are on track to win the Technology Partner of the Year award in the coming years.