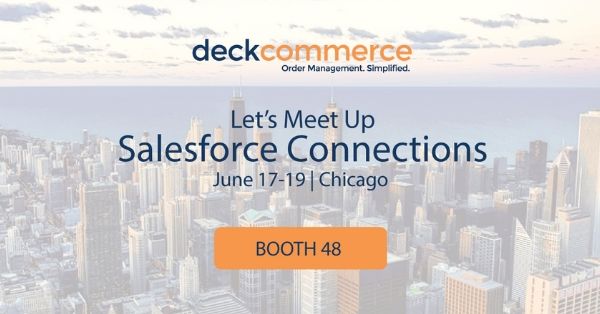 Deck Commerce is excited to announce their sponsorship of this year's Salesforce Connections event in Chicago June 17-19.
Connections brings marketers, commerce, and service experts together to share industry insights. The three-day event caters to professionals in industries including retail, consumer goods, and manufacturing among others.
As a Silver Sponsor of Connections, Deck Commerce will be available to discuss your omni-channel order management needs.
If you're attending Connections, stop by Booth #48 to meet up with us or click below to request a meeting.