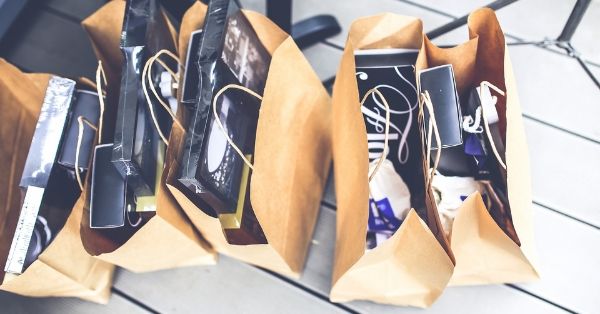 Every year, retailers powered by Deck Commerce outperform their previous holiday season sales. This Cyber Week, Deck Commerce customers saw up to a 64% increase in year-over-year order volume.
Soaring Cyber Week Sales
According to the National Retail Federation (NRF), retail spending Thanksgiving Day through Cyber Monday 2019 increased 16 percent over last year. This increase included consumers shopping in store, online, and across channels as omnichannel commerce become increasingly seamless. NRF found consumers who shopped both online and in store spent at least 25 percent more than those who only shopped a single channel, demonstrating the ever-growing need for brands to embrace omnichannel strategies.
Other NRF trends indicate consumers are starting holiday shopping earlier in November and throughout the entire Cyber Week, rather than just shopping on Black Friday or Cyber Monday. Retailers using Deck Commerce for online and in-store sales saw a 25 percent increase in orders the Tuesday before Black Friday 2019 compared to last year. Deck Commerce customers also saw a whopping 49 percent increase in orders the Saturday after Black Friday year-over-year, indicating the success of extending Black Friday offers into the weekend.
How OMS Contributes to Retail Growth
With a record-breaking week for our retailers, reaching up to 9x the average order volume per day, Deck Commerce Order Management delivered 100% up-time and automatically processed upward of 95% of all orders placed, with only 5% being held for manual review. "Our OMS automates much of the manual work retailers' customer service and warehouse employees had to do previously," said Deck Commerce VP of Delivery Services, Craig Dooley. "This allows retailers leveraging Deck Commerce Order Management to focus less on those monotonous tasks and more on scaling for growth and consumer experience. The automation also reduces human error, which can add up to substantial business loss during peak seasons."
Implementing technology like an order management system is a crucial step for retailers planning for future growth. However, the most successful retailers know technology alone is not the end point. They continue to evolve and plan promotions, processes and experiences throughout the year as their customer expectations shift. "Our top-performing retailers during Cyber Week this year were focused on a phased approach to roll out strategic updates well before the holidays," Dooley said. "To get ahead for Holiday 2020, retailers should begin planning now how they can enhance returns automation, enable pre-order and backorder functions, expand to new markets, and automate other complex workflows with an OMS to ensure shoppers have a flawless experience."